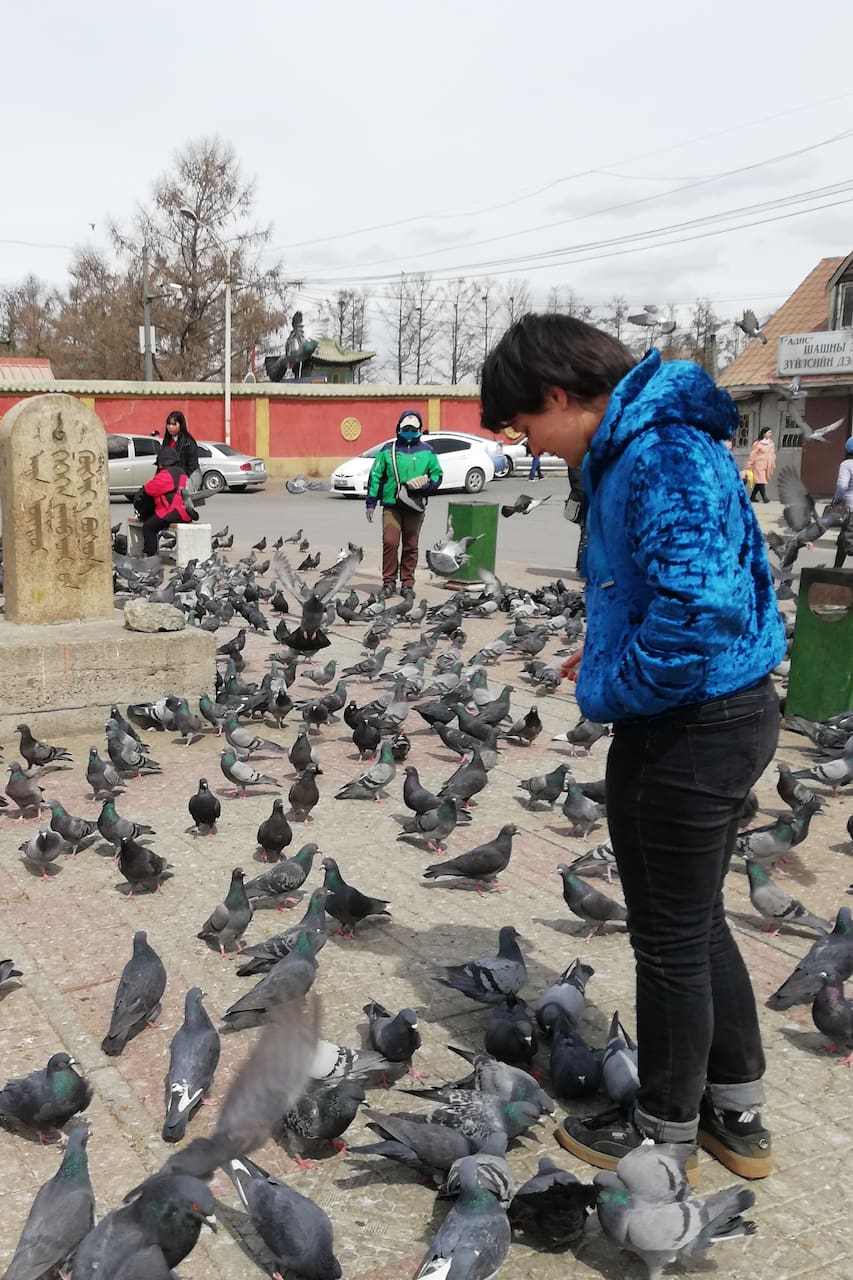 Highlights of Ulaanbaatar city
Highlights of Ulaanbaatar city
My name is Munkhbaatar or Mogi. Born and raised in Ulaanbaatar, attended high school and college on academic scholarship, studied physics. Returned to Mongolia in 2012. I'm a horse guide, city tour guide, interpreter and an athlete. I have experience in organizing tours, hosted 100+ travelers, private and group horse trekking adventures, jeep tours to South Gobi, Lake Khuvsgul, Khustai national…
We will start the day visiting a monastery that survived communist destruction, Gandantegchilen. Then head over two natural history museum then have lunch. Visit Bogd Khan Palace museum (last king of Mongolia) after lunch, then have private tour of the oldest cashmere story in Mongolia built with the help of Soviets in 1982. Lastly, you will see Mongolian traditional music and dance performance at…
An English speaking guide and transportation are provided. Meals are not provided so please bring money or pack your food. The Mongolian dance show will end around 8pm so plan a late dinner
チケット
Entry fee to all sightseeing and music and dance performance show.
Warm and weather appropriate clothes
We will explore the tall statue of Janraisag Buddha. Check out the collections of Mongolian History museum, eat lunch and then go see the summer Palace of the last king of Mongolia, who was a Buddhist monk. We shall visit Mongolia's first cashmere factory to see how cashmere products are made and shop cashmere products at factory price. End the day with Mongolian traditional music and dance performance at Tumen Ekh Ensemble.
An English speaking guide and transportation are provided. Meals are not provided so please bring money or pack your food. The Mongolian dance show will end around 8pm so plan a late dinner
カルチャーウォーク
Highlights of Ulaanbaatar city