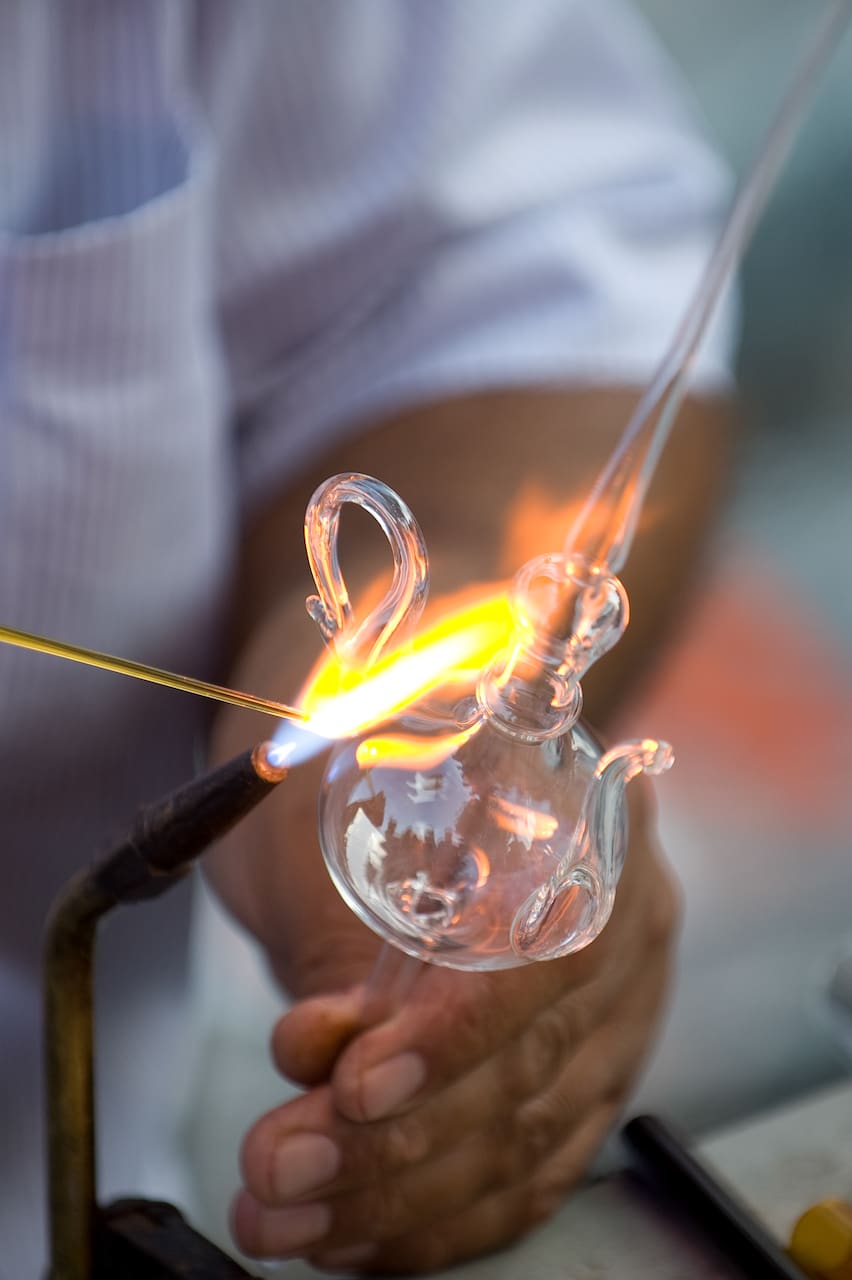 Glass fusing for beginners
Glass fusing for beginners
I have a degree in 3 D design and photography. I'm passionate about art, design and crafts. I have my own studio in which I create all sorts of things in different media. I love all things glass and have my own glass kiln to create amazing unique items. I enjoy glass slumping and fusing. I also do stained glass, mosaics, sea glass pictures.
You'll create an item in glass of your own design or one we have developed together. I'll show you how to cut glass, shape it and put your design together. We'll make a coaster or a small item to fuse in the glass kiln. Once you've made your item we will put it in the kiln and it will be ready the following day. If you are staying with me you can do it the night before so it will be ready in the…
Drinks
I can offer free tea or coffee.
Equipment
I will provide all the materials you'll need for the whole experience, including the firing of your creation.
If you have an interesting bottle that you would like slumped too. Please bring it along and that can be popped into the kiln as well.