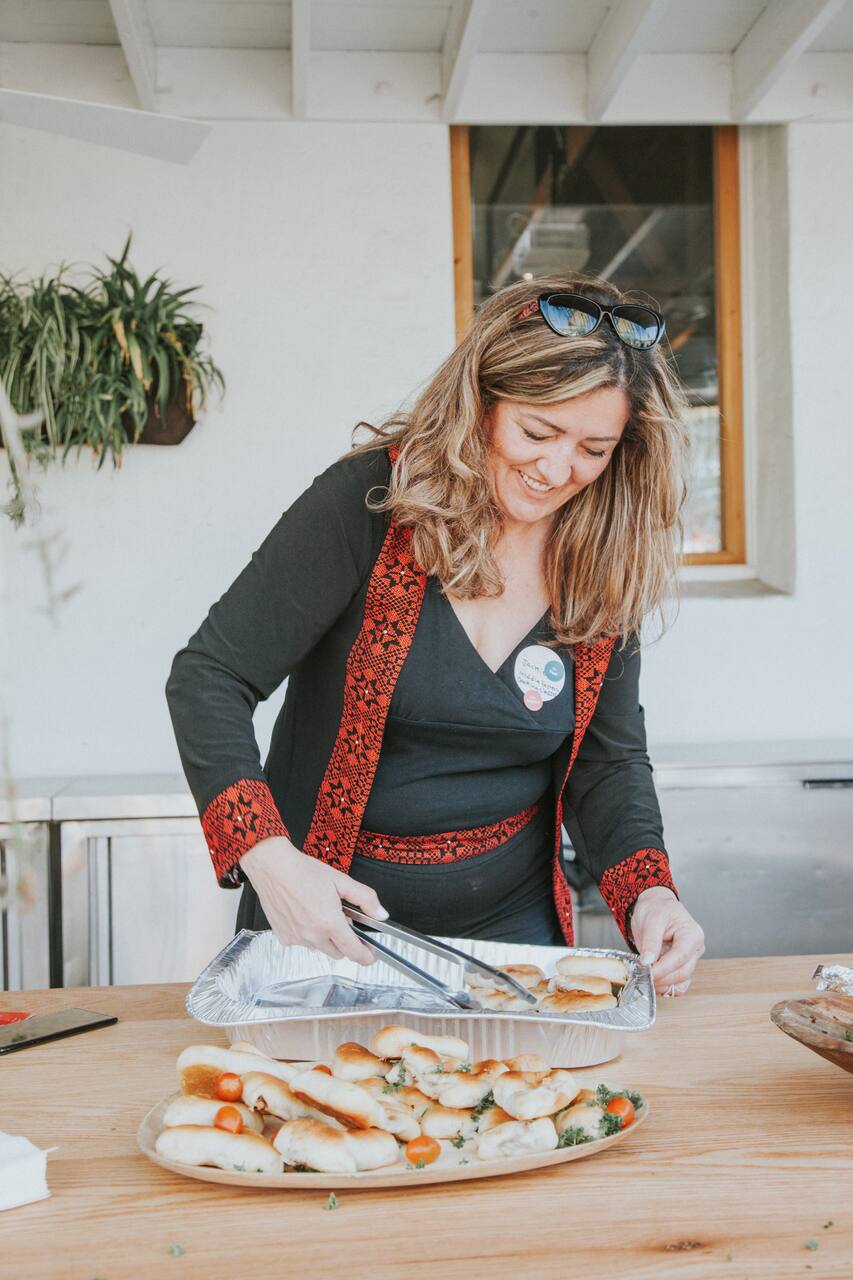 Happiness is Homemade Mid-East Baking
Happiness is Homemade Mid-East Baking
Born & raised in the ME I became passionate about the Middle-Eastern cuisine! I never forget the smell of my grandmother's baking. While all the kids went to play, I stayed with her to help with forming and baking the dough. I have catered events, owned a food truck in LA & have 35y experience in cooking delicious dishes. My special menu includes Saj & Taboon bread. ME favorite cheese, Thyme, Meat…
Dates and hours are flexible. Contact me to arrange the time that works best for you. Also, I take dietary concerns and preferences into mind. This experience involves enjoying baking and eating two kinds of Pastries (Mo'ajanat,) yogurt cucumber salad & a dessert. We'll end our meal with Arabic coffee or tea. You'll go home with plenty of pastries to share. Is there anything more delicious than…
Let me know if you have allergies or dietary restrictions before booking. Please book in advance so that we could provide the best service possible. Email me if you have any questions or inquiries
食べ物
Homemade dough with 2 choices of Akawi white cheese (Fatayer Jibneh,) thyme&olive oil (Manakeesh Za'tar,) Spinach Pastries (Fatayer Sabanekh,) & Meat pies (Sfeeha.) Refreshing Yogurt Cucumber Salad. Finish your meal with dates roll (Makroota) or Tahini Sweet Bread Roll. Take home a generous portion.
ドリンク
Coffee, Middle Eastern-Style Mint Lemonade, Tea of your choice, Water, Wine
用具
I'll provide the ingredients for the four meals and all the kitchen supplies you will need for the class, including aprons, cutting boards, knives, utensils, other tools. I'll also email you the recipes and ready to answer all your questions during and after taking the class.
I provide aprons. If you have a special one, feel free to bring it.
Bring your best smile and good vibes!
Bring your camera. The pictures with the Middle Eastern pastries are memorable!
Optional: A container to take pastries home
We'll run the experience at my beautiful home in Reseda LA, in my cozy kitchen, just to make you feel home. You'll feel comfortable watching & participating in the making, baking and eating the pastries. Weather depending when we enjoy our meal it will either be in my relaxing dining room or in my beautiful garden Having great Arabic coffee & Play some tabla or learning some belly dancing movements may occur. You'll take home the recipes & food
If you don't see availability for the time you are looking for, you can .
酒類を伴う体験です。酒類は法定飲酒年齢以上の成人ゲストにのみ提供されます。
Let me know if you have allergies or dietary restrictions before booking. Please book in advance so that we could provide the best service possible. Email me if you have any questions or inquiries
料理教室
Happiness is Homemade Mid-East Baking