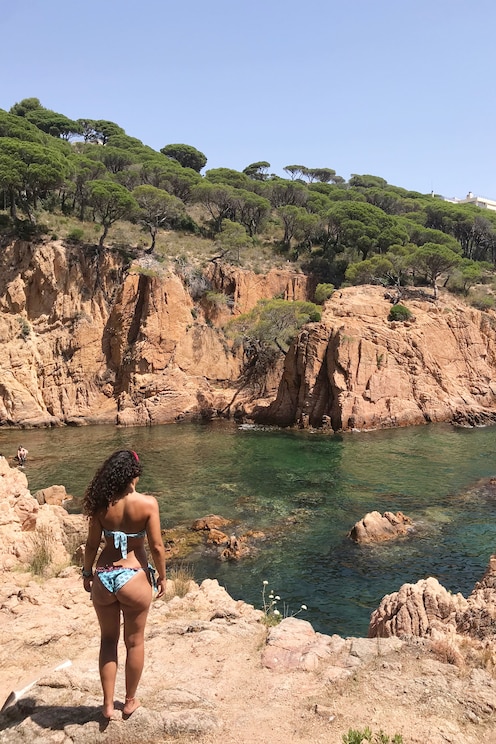 ⭐ HIKE, SWIM & BEACH LIFE COSTA BRAVA
⭐ HIKE, SWIM & BEACH LIFE COSTA BRAVA
We'll pick you up from Barcelona in a fully air conditioned van and drive towards the area of Cala de Castell, next to the small town of Palamos. This will take approximately 1hr 30min. The hike will start on the infamous Cami De Ronda that stretches along the Costa Brava into France and is infamous for hikers…
含まれるもの
Equipment, Transportation, Food

Fresh fruit throughout hike

Full air conditioned van for up to 6 persons.

Experience guided
Experienced mountaineer and Trained Summer Mountain Leader, who has been hiking in Catalunya for many years and throughout the world. Originally from Scotland where my passion for hiking began and have continued this passion throughout Spain. Also a qualified fitness professional who loves the outdoors and the holistic effects it has on the body and mind. Want to share with you some of the most stunning areas in Catalunya.
The hike will start and finish on the Wild Beach of Castell which is in the Cap Roig National Park. From here towards the Botanical Gardens of Cap Roig, we'll find crystal clear coves including Cala Roca Bona and Cala Estreta to name a few. In addition we'll stop at ruins of Iberian settlements on the hills behind, Old Catalan Farmhouses and a small known paint studio of Salvador Dali.
ガイド付きハイキング
⭐ HIKE, SWIM & BEACH LIFE COSTA BRAVA
新着の体験