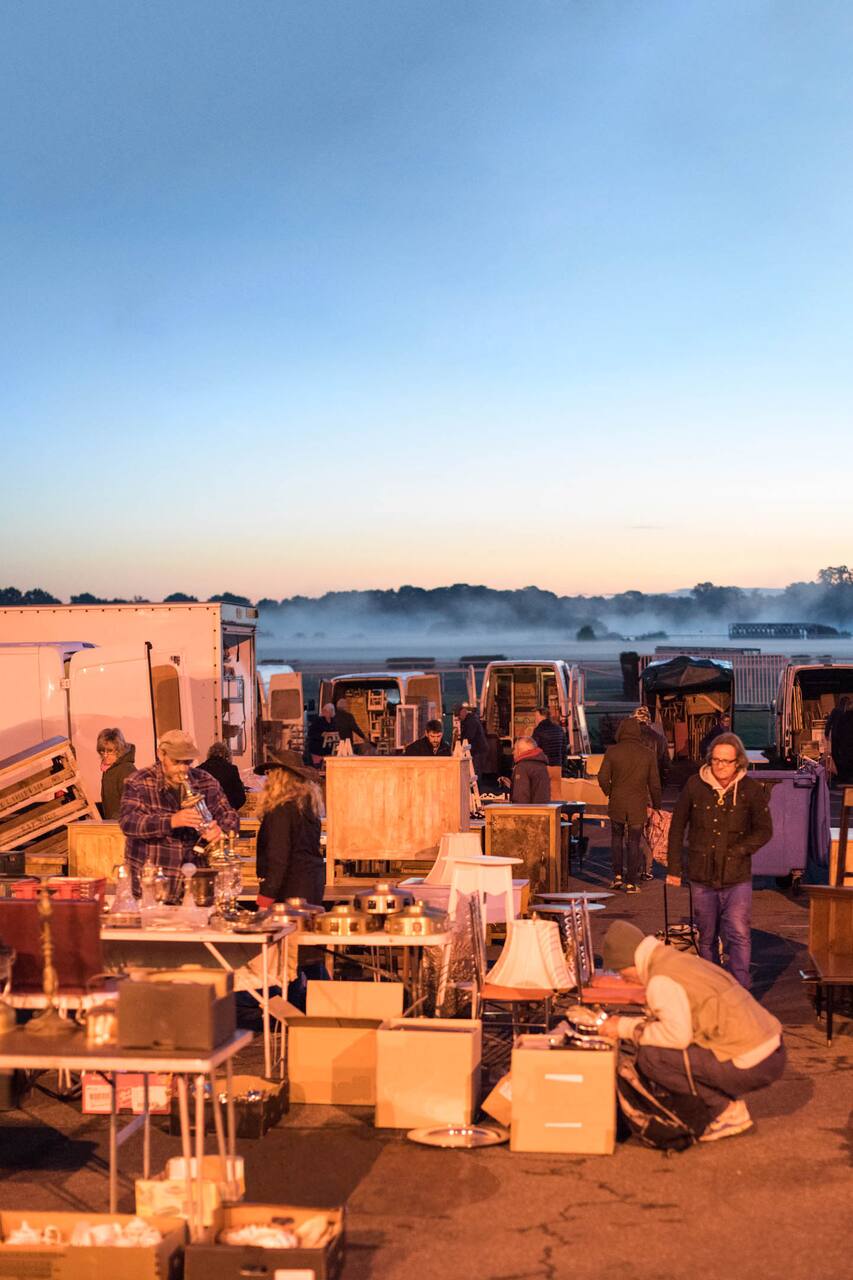 大体いつも満席!予約のとれない人気体験です。
My aesthetic penchant grew from a career in fashion. Together with Sam, who comes from a family of antique dealers, I run Stowaway London, an online shop selling a mix of Mid-Century treasures.
From Waterloo Station take a short train journey to Sunbury Antiques Market, one of the largest in the country, which plays host to more than 700 indoor and outdoor vendors. Where you will meet us for a early morning breakfast and then we'll spend the rest of our morning haggling and rubbing shoulders with traders and Londoners alike.
You will need to get yourself to the market. There is a direct train from Waterloo Station at 7:12am. Bring warm & maybe even waterproof clothing. The best bit of the market is outdoors.
Warm Clothing, Sensible Shoes & Cash