含まれるもの
食べ物, ドリンク, チケット, 移動・送迎, 用具
含まれるもの
食べ物, ドリンク, チケット, 移動・送迎, 用具
Visit the deep Douro, with its roots and history, the best tourist sites and at the same time the less touristy. Start with a private boat tour in the morning to feel the Douro river in its fullness, taste delicacies and drink Port wine from local producers. All this in a quiet and calm boat trip, wrapping itself in the silence and freedom of the river waters. On the boat ride you will hear privileged information about wine production in the Douro and unique stories experienced by authentic Douro Valley people. Visit one of the best and oldest winnery in Douro Est.1588, considered metaphorically speaking one of the ROLLS-ROYCE of the Douro Valley. See the most breathtaking landscapes and unique places in Douro valley, traveling along less touristy roads visiting authentic Douro villages. Visit a local village and taste a fantastic and relaxed lunch accompanied by internationally awarded wines from local producers of excellent top quality. After lunch vist the oldest wine village and the first wine hub in Douro Valley and one of the oldest church in Portugal and Spain dated from 13th century, meet and talk at same time with local and authentic people from Douro. In short, visit the Douro Valley at your own pace, without protocols or time limits, enjoying every moment of the day as if it were with friends in a fun and familiar environment
I´m a software engineer but since the crisis of 2008 I started to share my house on airbnb to support my household ( +3.000 experiences as a airbnb host in Porto ) ... and I´m proud to have done, because of that my life have an acceleration and completely changed my destinies and professional horizons. For me airbnb has become a family business, where my wife, sons, uncles, cousins, nephews work along my side. I have the family as support in the business because I have high quality standards in the services that I provide to the entire airbnb community. Myself with my nephew Paulo (environmental engineer) and my cousin António (WINE ENTHUSIAST), we want to show you the Douro Valley with all our passion and energy to give you a day to remenber for all your life. We want u to be the best ambassadors of the Douro Valley...

Have a fantastic lunch in a authentic village, meet authentic local people.

PORT wne tastings in the OLDEST winery in Douro Est.1588. CROFT - ROÊDA wine farm.

VIDEO/PHOTOS FILM About your day experience in the Douro Valley. Also an old video from CROFT - History from Douro Valley.

-LUXURY CARS All my tours are personalized and made in luxury cars, without protocols and no stress of time.

- PRIVATE BOUT TOUR See idylic landscapes, taste Douro snacks and drinks, private guide on the boat.
We will visit all the Douro valley, with me you will see everything in detail without pressure or stress. - Morning Boat Tour with morning snacks and drinks - Lunch in a restaurant in a local authentic village, drink awarded wines - Visit the vineyards and Porto wine tastings in the Oldest winery in Douro Valley est.1588 - Vist iconic places in Douro,, see the best scenic views, best spots in Douro Valley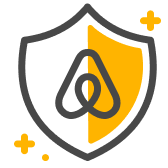 ゲストの安全
野外活動にはさまざまなリスクが伴い、体験参加中に危険な状況にさらされる可能性もございます。 安全性は自らの能力と状況(会場、天候、装備など)から判断し、ご自身の責任でご参加ください。
酒類を伴う体験です。酒類は法定飲酒年齢以上の成人ゲストにのみ提供されます。
Possibility of people who have vegan food restrictions, vegetarians, lactose allergy and dairy products.
地元と体験活動を愛してやまない現地の方がご案内。

少人数で個別対応が可能です。

すべての体験は「中の人のアクセス」の観点から審査を受けます。