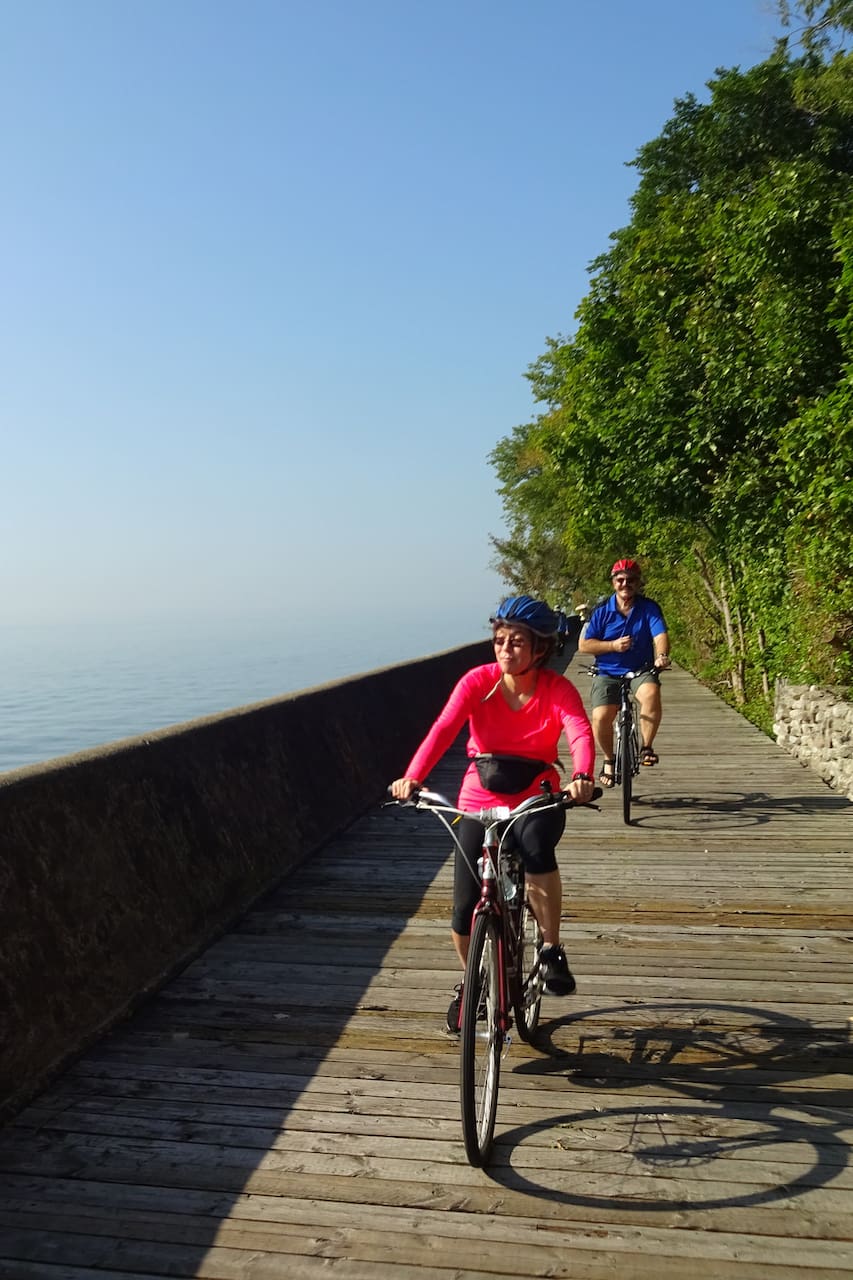 Toronto Islands Morning Bike Tour
Toronto Islands Morning Bike Tour
Includes:
食べ物、ドリンク、チケット1枚、用具
For over 10 years I've had the privilege of welcoming guests on tour and helping them to make the most of their time in our city. I'm a lifelong Torontonian and my love for my city grows deeper with each passing year! I founded Toronto Bicycle Tours for those who want a fantastic, fun time while gaining a deeper appreciation for Toronto's people, culture, history and food. For over 6 years my…
This is the morning version of our award winning Island Evening tour (also available on Airbnb). Escape to another world! Just minutes from the busy, bustling downtown core of the city you'll find the Toronto Islands–a five-kilometre oasis of interconnected islands that locals have been escaping to for fun, relaxation and tranquility for over 200 years. You'll explore the beauty of the islands,…
Late participants may not be admitted, and will not receive a refund.
Please dress appropriately for bike ride. Dress for the weather. Avoid dress shoes or fancy clothing. Don't forget your sunglasses, sun block and camera! A light knapsack is okay, but keep it as light as possible, take only what you need.
-> A short ferry ride across the harbour -> Explore the largest car-free community in North America -> Visit historic landmarks such as the Gibraltar Point Lighthouse and the Royal Canadian Yacht Club -> Beautiful scenery: parks, charming cottages, boardwalk, beaches, pier and Lake Ontario -> Intriguing stories about the people and events from the islands' remarkable history -> Stunning views of the City's skyline
今後の予約可能状況
ご希望の日時に空きが見つからない場合は、Terrenceさんにすることもできます。
サイクリング
Toronto Islands Morning Bike Tour