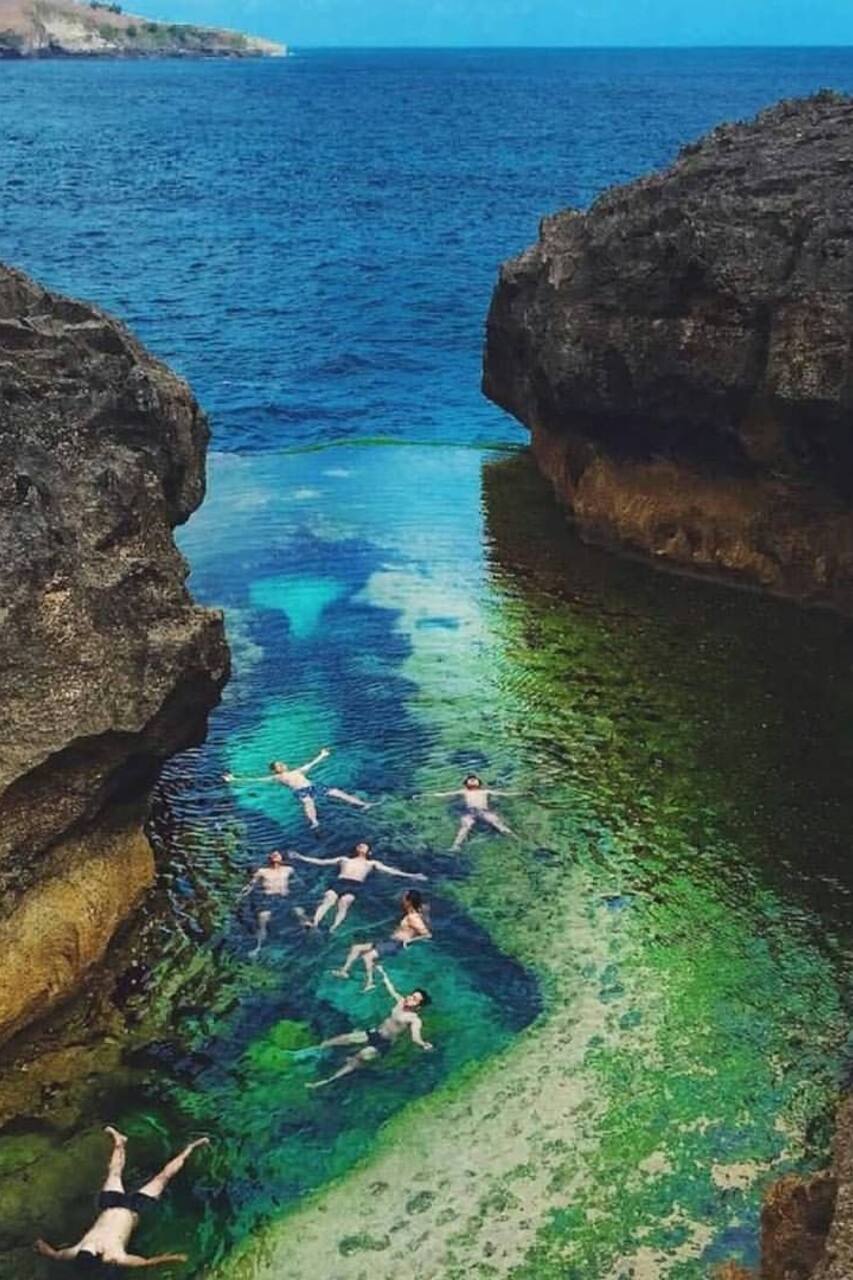 Includes:
ドリンク、チケット1枚、用具、移動送迎
My name is Jero Susun, I am a licensed local guide who was born and raised at the foot of Mount Batur. For this experiences my Co-host is Kadek Tosa and team, we speak English, Bahasa Indonesia, and Malay very well. For 23 years I have guided thousands of visitors from various countries to explore Bali and Lembongan Island. We are in this service because I love to share my area with people from…
PLEASE IGNORE THE DEFAULT TIME OF AIRBNB! The pick up time is 6:00 am to 7.00 am and Finish at around 5 Pm back to the Hotel, total 10.5 hours. Bellow the tour Itinerary! 1. 7.30 Am: We must arrive in Sanur harbor for headed to Nusa Penida Island by Ferry, out guide will explain a bit about the tour. ( Duration: 35 minutes of boat to Nusa Penida) The best Iconic spot will explore are: a. Broken…
1. This this experiences must attend minimal 2 person, if 1 person will add 30 USD for cover operational cost. 2. Pick up outside Seminyak add 10$/pax. 3. Please on time for catch the Ferry.
Drinks
We will provide you 2 bottle of water each person
Tickets
All ticket included ( Ferry and entrance ticket each site)
Transportation
Transport include pick up in Bali and drop off to hotel and also transport in Nusa Penida Island.
Equipment
We will provide you Umbrella if you need because in Nusa Penida Very Hot weather.
You much bring sunblock if don't want your skin burning by sunshine because in Nusa Penida very hot weather.
Don't forget bring Hat & Sun-glass despite we provide Umbrella, both of that very useful
Swimming sits, change suits and sandal (Flip-flops), all of that very important especialyif you wnat swiming in Angle's Billabong.
Cash of money for your personal expanses such as Lunch, drink or etc...