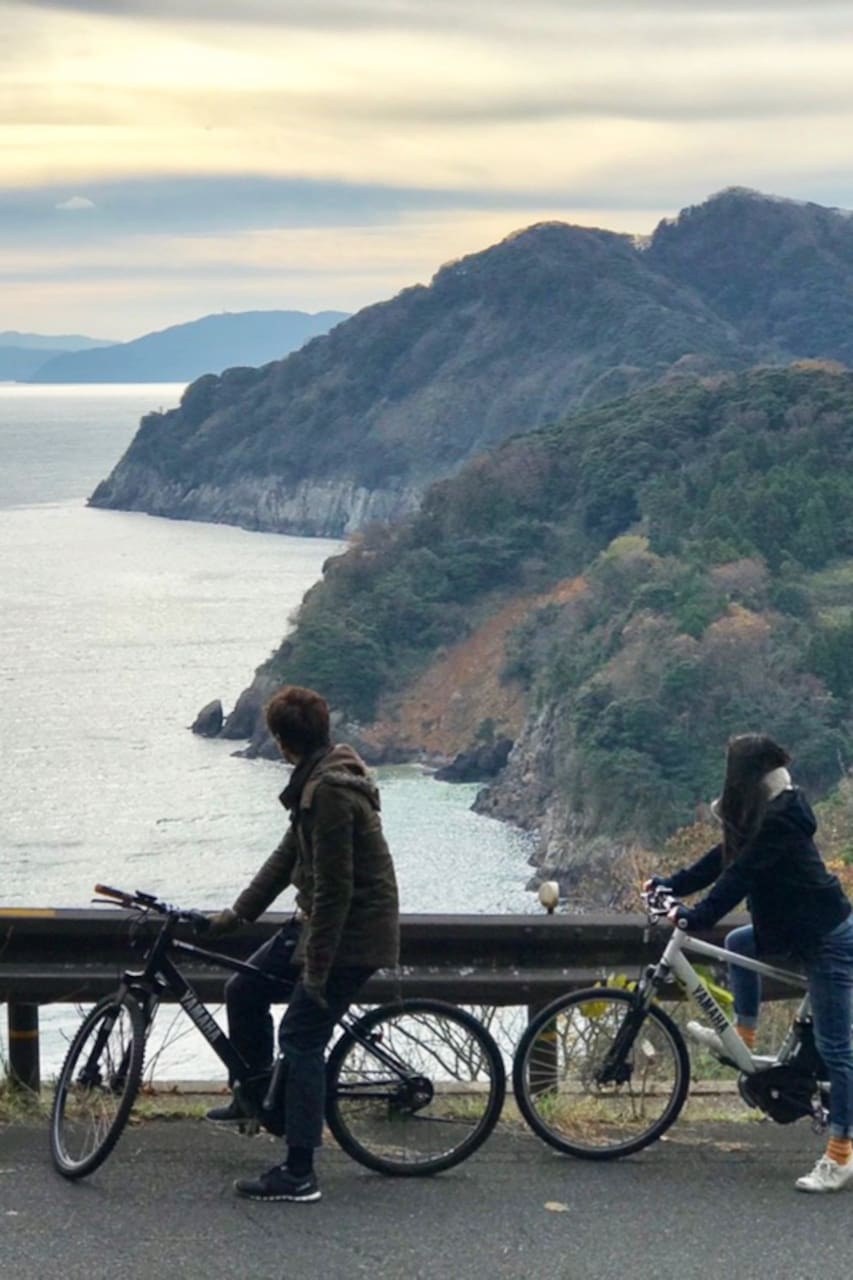 I 'm staff of Ine tourism association, and run french fast food shop in Ine. I immigrated to Ine last year. I had been Japanese Grand Self Defense Force, so I'm particular about outdoor techniques. I love the nature and humanity of Ine, so I want to tell them to many people, that's why I made up this tour.
- meet at the Ine tourism information center - instruction in Electric assisted touring bike (E-bike) - visit in the Funaya and fishermen's culture - go to fishing port and eat local seafood lunch there - go on the way along precipitous cliffs and ocean view - get into the hot spring which has grand ocean view - return to Ine or Amanohashidate by bus / stay in Ukawa - Onsen
- Lunch fee is extra (fishing port lunch: 2000 yen, local vegetable Italian restraint :1000 yen~) - If it rains heavily or you want, you can book a a vehicle & walking guide instead.
Transportation
Electric assisted touring Bike ( YAMAHA Pas brace)