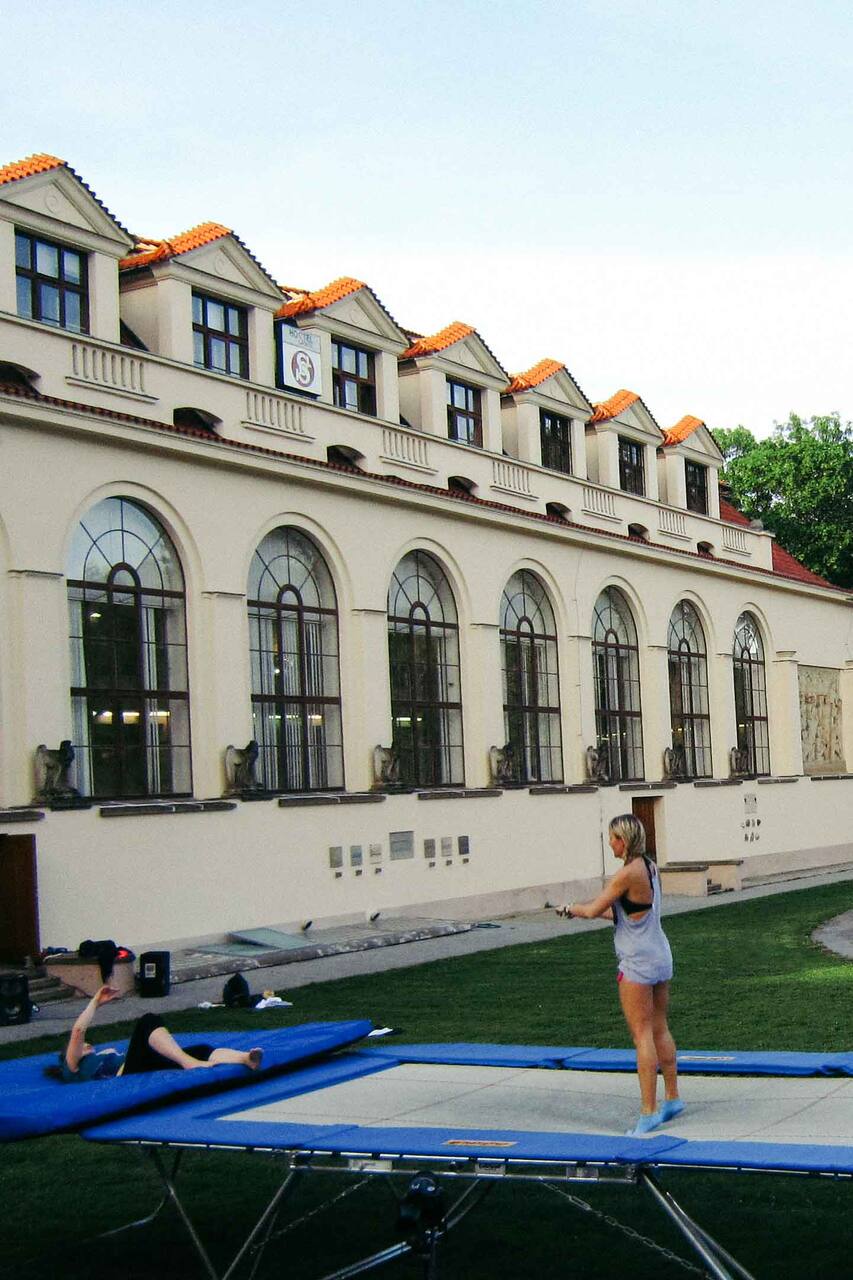 I'm a former advanced trampoline athlete and I've been coaching for the past 7 years. I started with kids and absolute beginners and gradually developed my training expertise to more and more advanced athletes. I enjoy giving anyone and everyone the confidence they need to find success. My passion for trampoline jumping led me to offer this experience to Airbnb guests from all around the world.
We'll meet and greet at the beautiful Tyršův dům. There is a historic and unique gym space I will bring you to. Here, I will coach you over a 90 minute trampoline lesson. The session begins with a light warm-up to get you energized, then you'll learn how to make your entire body fly. Like all jumpers, you will experience stages of excitement, fear, exhilaration, adrenaline, and joy. It doesn´t…
Bring your sportswear and ensure you have socks. Please arrange for your own transport to the entrance of Tyršův dům. I recommend taking the 9, 12, 15, 20, 22, or 23 tram to "Hellichova" station.
Equipment
Professional trampoline Professional coach supervision,
Sportswear, especially socks