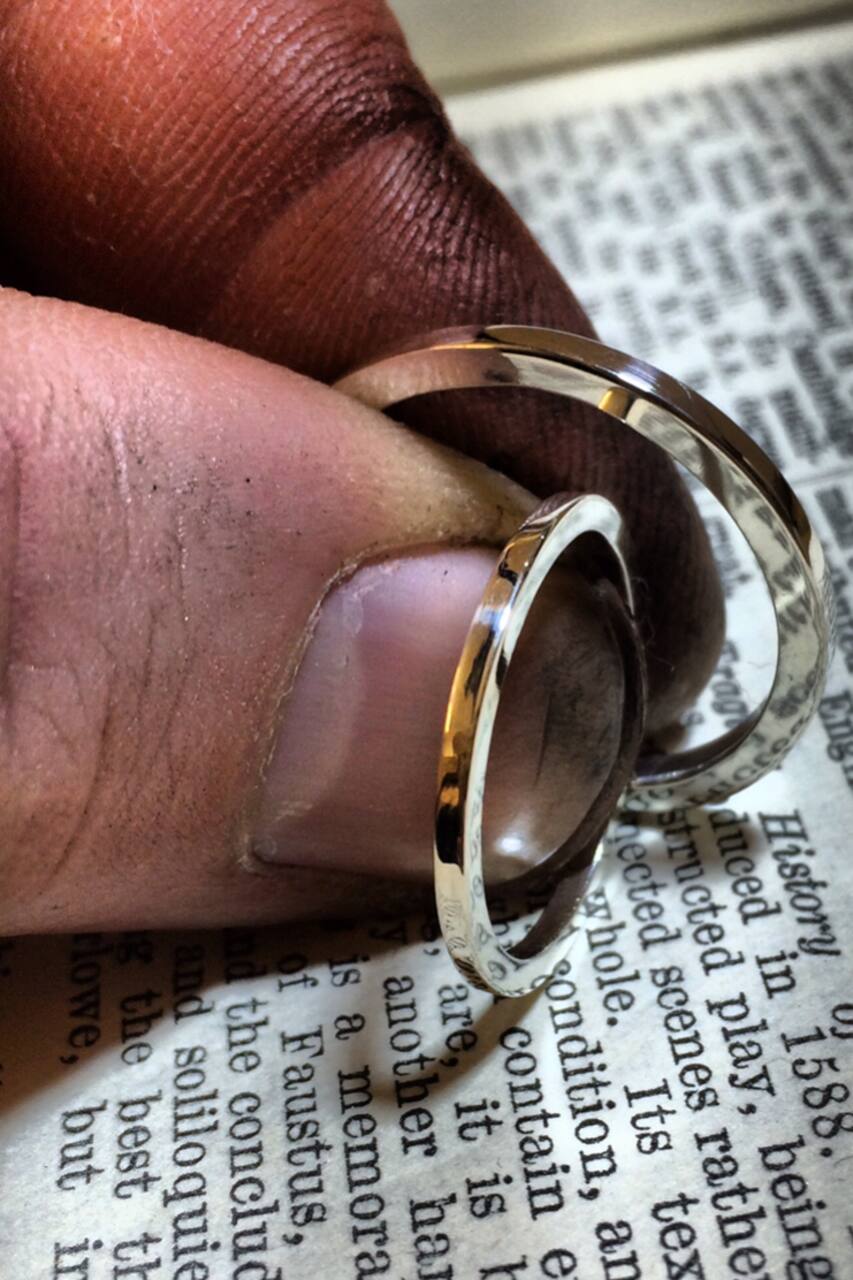 人気です! 予約210人突破。
I studied Jewellery and Silversmithing at the School of Jewellery in Birmingham, one of the oldest Jewellery schools in Europe. I have over 20 years of experience working as a silversmith, for the past two years I have been living in Bruges. Recently I was asked to return to the School of Jewellery to work as an Artist in Residence; the scheme welcomes silversmiths into the school to help current…
You will join me in my workshop in the heart of Old Bruges and learn to handmake your own sterling silver ring. During our time you will have hands on experience of forging, shaping and finishing your own silver ring. First you will choose which finger you would like the ring for, measure your silver and cut to size using a handsaw. Next you will learn how to hammer the silver into a ring…
No previous experience of jewellery tools or working with silver is needed to enjoy the workshop and make a ring. We will use 925 sterling silver for your ring. We have a safe place to store luggage
コーヒー, ソフトドリンク, 茶と水
English tea, tasty coffee, ice tea, water and sort drinks.
安全用具とアート・クラフトの材料
925 Sterling silver for your ring, silversmithing tools and equipment, very stylish aprons!
Glasses if you need them for working close up
Shoes with a covered toe, please don't wear high heels! Trainers or flat shoes would be perfect
My workshop The Silver Hand is based within the heart of old Brugge, 5-10 minutes walk from the famous Markt Square and Belfry. Our retail store and workshop are set within a converted 18th century aristocratic home, which has many period features and alot of character! Your time will be spent inside the workshop area with access to our outdoor terrace (depending on the weather!) to enjoy a tea/coffee break!

人気です! 予約210人突破。
No previous experience of jewellery tools or working with silver is needed to enjoy the workshop and make a ring. We will use 925 sterling silver for your ring. We have a safe place to store luggage