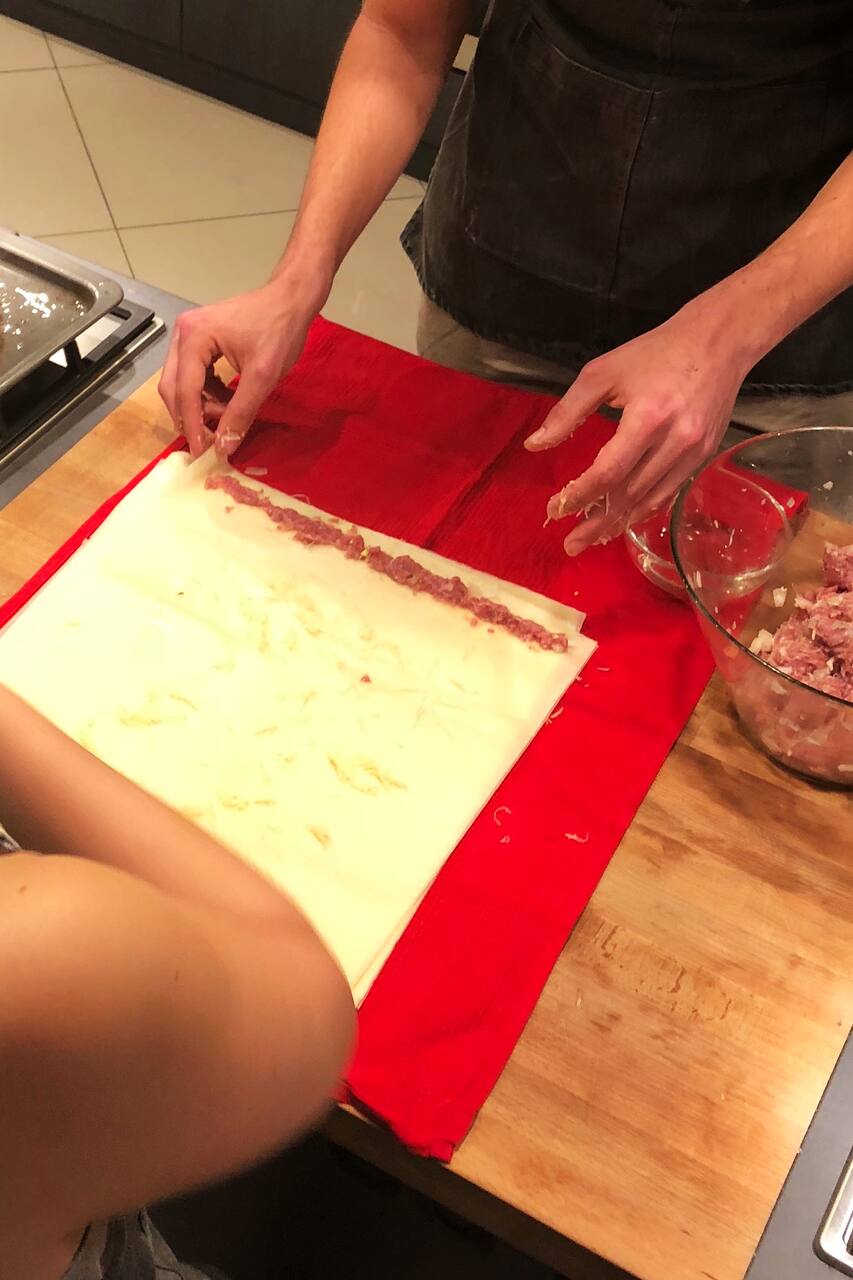 How to Make BUREK at Home
How to Make BUREK at Home
I've been cooking at home every day for the past 15 years and I've hosted numerous cooking workshops for my students who come to Belgrade from the US to spend a semester abroad. I'll be joined by Alexis who has extensive professional experience, including working for Daniel Boulud, as well as in restaurants in New York, Minneapolis, London & Lyon. We are humbled by the opportunity to share our…
We'll be learning how to make Burek, which is a mince beef filo (phyllo) pastry pie, well loved in all of the Balkans and beyond. We'll learn how to work with filo pastry sheets and how to prepare a traditional mince beef filling. We'll accompany the dish with a simple vegetable salad & yoghurt. Each guest will get a recipe card so they can recreate a dish at home.
The cooking class is designed for adults and it's not kid-friendly. The dishes we cook contain beef, gluten and dairy, please make sure you're not allergic to these.
Food
We'll be eating the dish we cooked!
Equipment
Cooking equipment & aprons.
You don't need to bring anything.