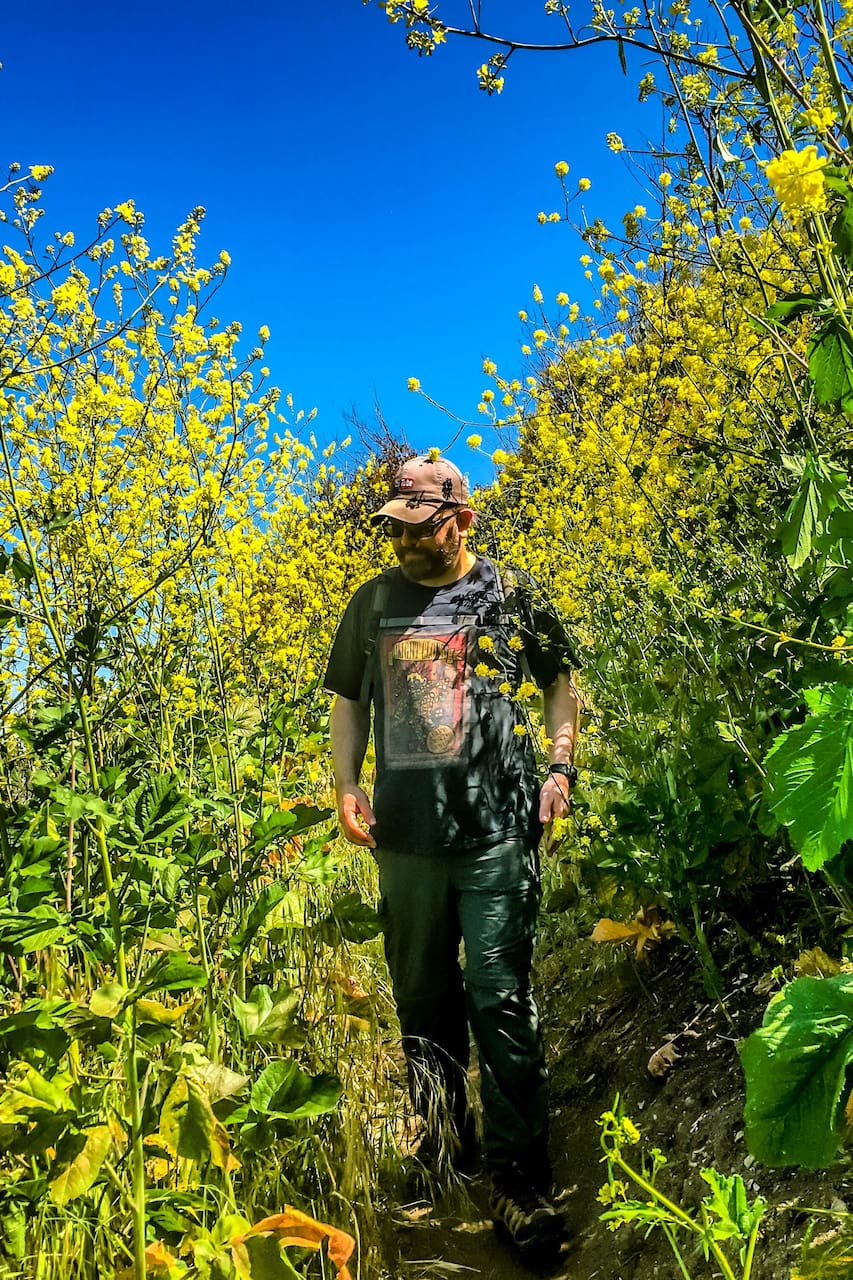 I'm artist & entrepreneur with my own gallery/boutique called "Embrace the Weird", located just around the bend in San Pedro. My gallery is only open during the weekends, so during the week I love taking folks out on amazing hiking experiences. I have been a resident of Malaga Cove for about five years, and a California resident since 2012. For the last few years I have been hosting community…
I will guide you through some of the most beautiful views in Southern California while sharing some mind-blowing historical trivia bombs on ya. We will meet at the King Neptune fountain in the historic Malaga Cove Plaza (the first market on the hill), then go up and over the Malaga Dunes, along the Olmsted Creek trail, across the Del Sol Fire trail, down through the neighborhood, passed the…
Parking tips: In the Malaga Plaza parking lot there are both 2 hour spots and 4 hour spots, try to get a 4 hour spot (closer to Main Street) so you don't stress. There is also street parking.
Drinks
I'll bring some bottled water, for those who forget their own.
Equipment
Sunscreen, for those who forgot.