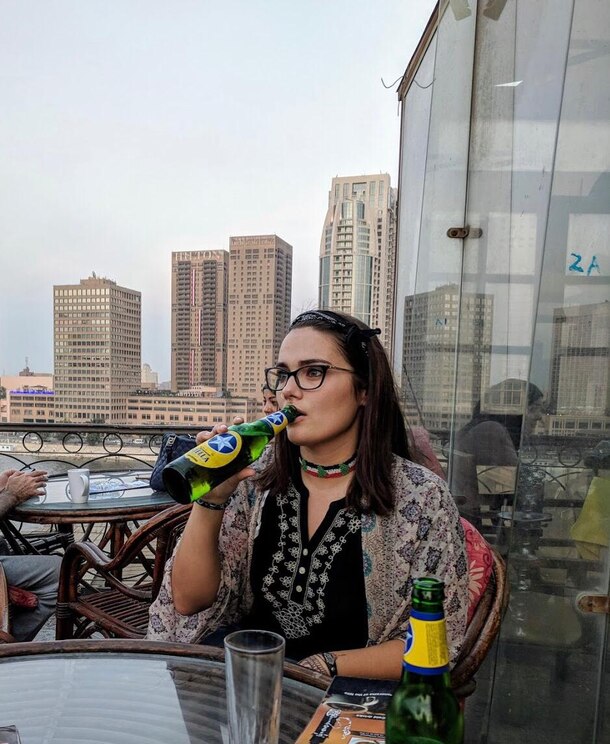 ⭐CAIRO'S BEST SPEAKEASY PUB CRAWL FUN⭐
⭐CAIRO'S BEST SPEAKEASY PUB CRAWL FUN⭐
I will pick you up personally from your hotel or Airbnb and start the evening in Zamalek Island, where most embassies, bars and pubs are. This neighborhood is also where most expats live. It's completely safe & all my lady friends are able to walk around peacefully during any time of the day. The price includes a…
含まれるもの
Equipment, Transportation, Drinks

1 LOCAL BEER AT EACH BAR 4 IN TOTAL

TRANSPORTATION FROM THE HOTEL TO ALL THE BARS, AND BACK TO THE HOTEL SAFELY.

ANY RECOMMENDATIONS OR QUESTIONS ABOUT WHERE OR WHAT IN CAIRO. I WILL GIVE U THE BEST ADVICE AND HELP YOU GET THE BEST PRICES
I was born & raised in Cairo Egypt. I moved to USA in 2012 While in NY, I have had the privilege of holding competitive positions in various industries. I've been a licensed guide by the ministry of tourism for a while now. I've backpacked all around the world making lifelong friend along the way. I'm a regular at all the speak easy bars and local pubs around Cairo that offer patrons a great experience. I am close friends with many expats who reside in Cairo. I love bringing people together, I encourage people to let their hair down, and leave visitors with a great memory of Cairo's nightlif
The first two bars we will visit are located in Old Downtown Cairo close to Tahrir Square. It offers a wide range of Egyptian beer & wine and local spirits. Local tapas are also sold at your own expense. The 3rd bar is on a rooftop that only a few locals know about with amazing views of the Nile River and Cairo. They also offer shisha (hookah) at a fairly low price. The 4th bar offers local music & some dancing. FUN AND DRINKS IN HISTORICAL EGYPT
今後の予約可能状況
ご希望の日時に空きが見つからない場合は、Amreさんにすることもできます。
8月25日 日曜日 − 8月26日 月曜日  

20:30~00:30
残り7人(定員7人)
酒類を伴う体験です。酒類は法定飲酒年齢以上の成人ゲストにのみ提供されます。
I made agreements with all the places that our group gains free entry to all the bars.
飲み歩き
⭐CAIRO'S BEST SPEAKEASY PUB CRAWL FUN⭐