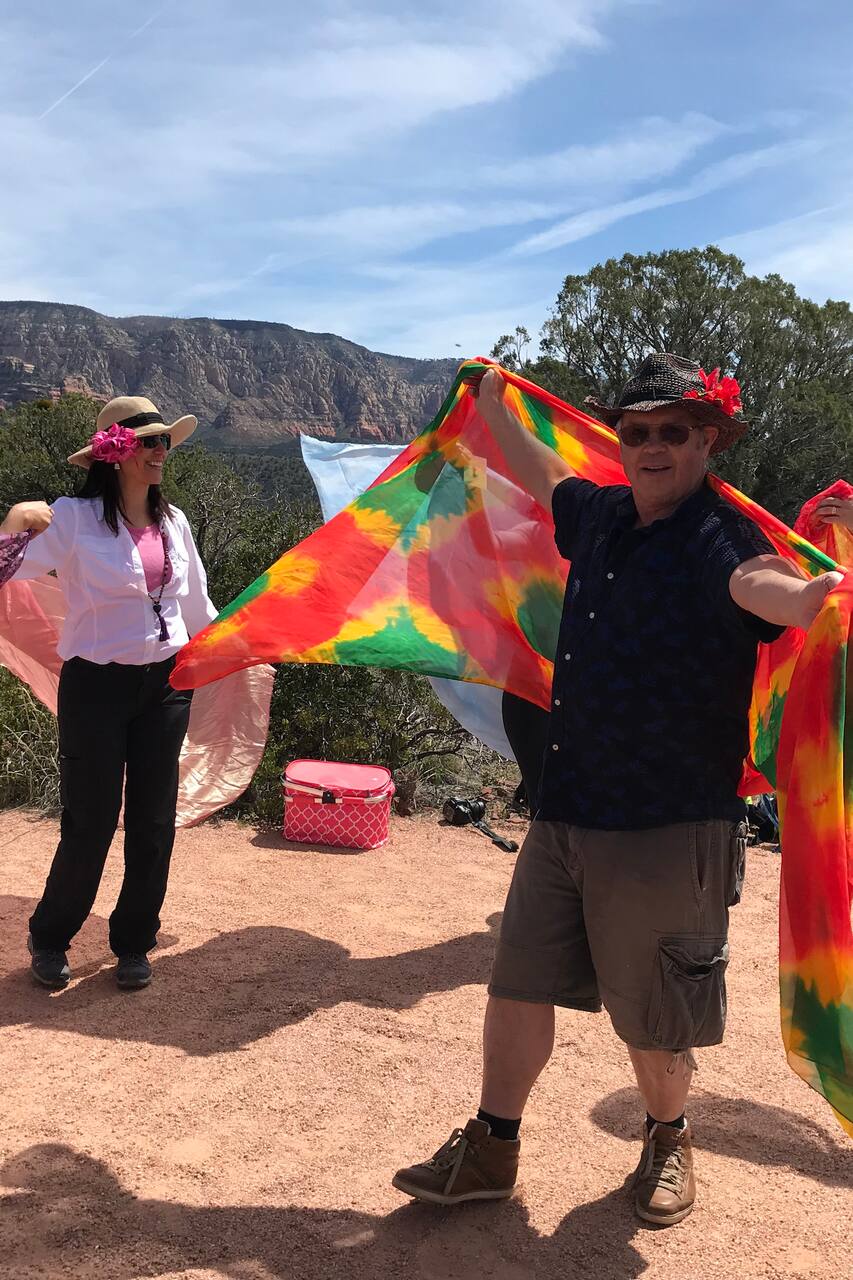 Sedona Vortex Dance with Life Coaching
Sedona Vortex Dance with Life Coaching

予約のとれない人気体験です。
I'm an author and coach and my passion is to inspire and encourage others to rediscover their true self, bring back that childlike essence of joy and use it creatively to live an inspired and passionate life. I see life as a dance, moving and flowing in different rhythms. Through self discovery, we are able to shift our destiny and beat the drum according to our own rhythm, igniting the power…
Upon meeting we will drive to the Seven Canyons Vortex, it's a beautiful knoll with 360 degrees views of red rocks. Each participant picks a card from, the card deck, and reveals it to the group. The card will have a message and a movement. You will have your own message and your own movement to perform. The movements are weightless, meditative and expressive. This experience is for anyone who…
If you want to have a private vortex dance experience, send me a message, and I will create a private experience for you.
用具
Oracle cards, veils to dance and flowers for your head so you can take a gorgeous photos dancing at the vortex .
Dress with comfortable clothe
Wear flexible clothing , comfortable sneakers or boots, use sun lotion, bring hat, extra water bottle
I will take you to a vortex knoll surrounded by spectacular red rock views of the Seven Canyons. The energy there is exhilarating! We'll sit comfortably under my favorite juniper tree where I will explain the experience. After that, we will stand up and perform the movements together. You will be able to take beautiful pictures with silk colorful veils fluttering in the air. I will also bring flowers for you to use on the head.

予約のとれない人気体験です。
交流会
Sedona Vortex Dance with Life Coaching