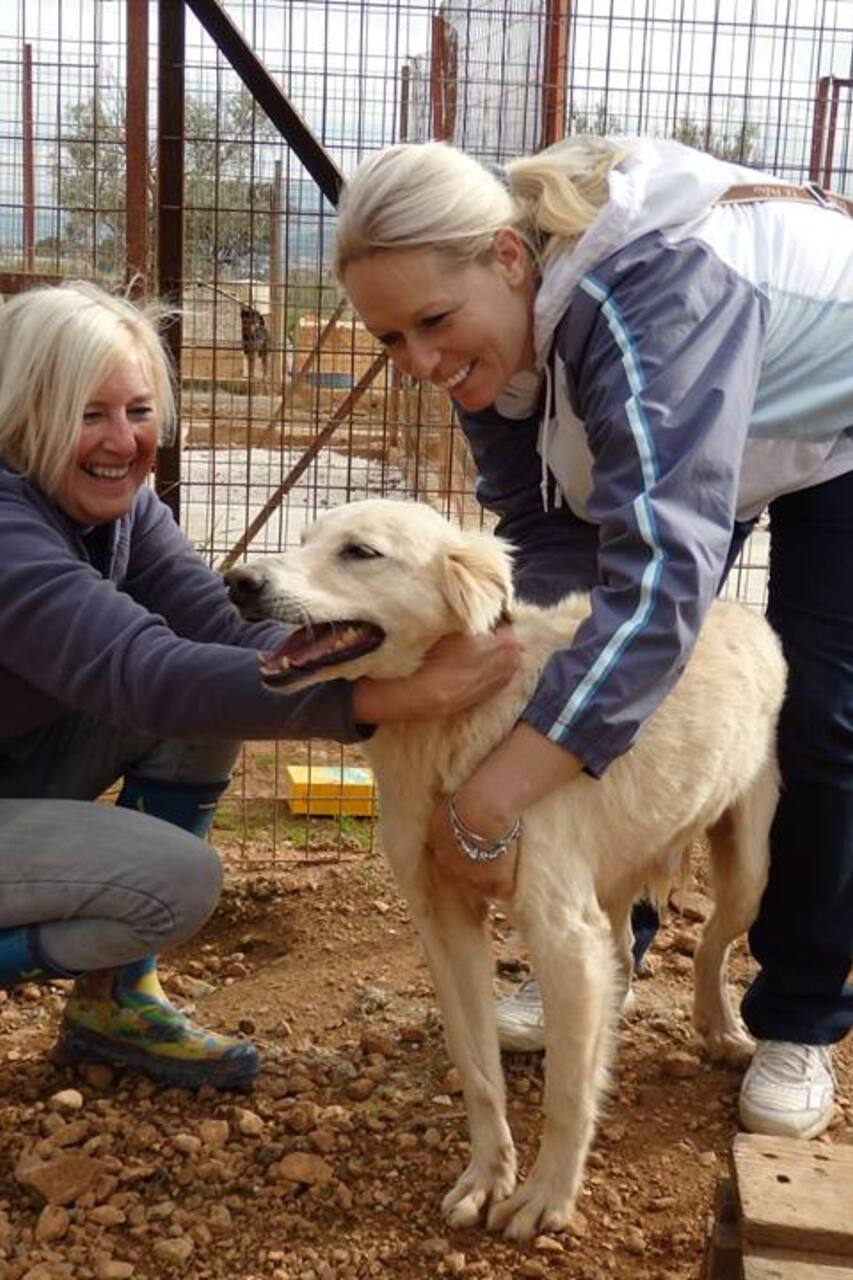 A helping hand for Athens Shelter dogs
A helping hand for Athens Shelter dogs
Life is about offering and helping, in exchange for unconditional love and happiness not just receiving material goods. I am a passionate dog lover, dog owner, an animal welfare supporter. I am a volunteer at Athens (Koropi) based privately funded shelter STEGI ZO-ON AGIOU FRAGISKOU, where about 90 dogs and 25 cats live. I need to do my share of helping the thousands of stray and/or ill treated…
STEGI ZOON AGIOU FRAGISKOU TIS ASSIZISについて
Our shelter has been taking care of stray dogs and cats in Athens for many years, and all our animals are well taken care of and looked after by our staff and by our volunteers that have a lot of love to give them. However the efforts at our shelter are not sufficient to replace the human touch and the warmth of a home that all our dogs deserve. Come and visit the shelter and offer your help!
こちらは
社会貢献体験
です。参加費は全額、「STEGI ZOON AGIOU FRAGISKOU TIS ASSIZIS」に寄付されます。
Visit the shelter; this in itself is already AN EXPERIENCE... it is heartbreaking to know that there are so many unwanted dogs left to survive on their own... at the shelter guests will see hundreds of eyes pleading for a cuddle, some love. All our dogs are wonderful and sweet, and they all know we have saved them from hell by taking them off the roads where they were hungry, possibly wounded and…
Guests ages 18 and up can attend. If in summer, hats, sun cream and proper footwear required - no flip flops. If in winter, wellies and a rain coat if the weather is not dry. A change of clothes
移動・送迎
We will collect you from the nearest transport stop and drop you off there also.
hat, and suncream if summetime
mosquito repellent if summertime
boots and waterproof jacket if wintertime
The exprience takes place mainly within the shelter grounds, which are fairly vast as many dogs are living in separated kennels. Often we try to walk the dogs on leads outside the shelter grounds in lovely countryside roads.
参加にはご本人確認(自撮り+身分証の顔写真との照合)が必要です。確認は1回で済みます。
Guests ages 18 and up can attend. If in summer, hats, sun cream and proper footwear required - no flip flops. If in winter, wellies and a rain coat if the weather is not dry. A change of clothes
アニマルケア
A helping hand for Athens Shelter dogs
新着の体験