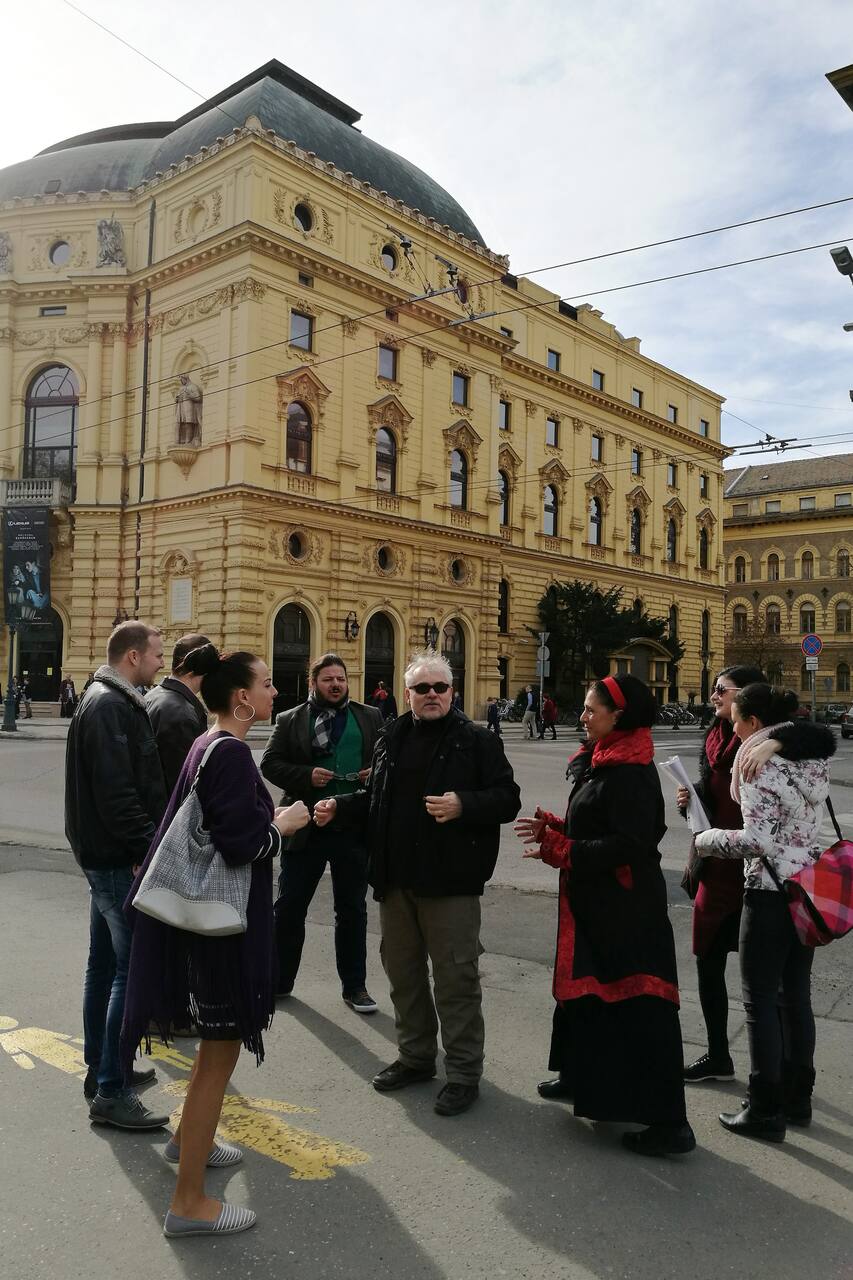 My name is Tamas Bonecz. I live in the wonderful city of Szeged, in the south of Hungary. I have been working for the National Theatre of Szeged as a singer for 20 years. I have plenty of experience in touring groups, including blind travelers. I am really into various branches of art, especially music. Gastronomy is another field that I am fond of along with traveling and learning about different…
We start a city walk around 10 a.m. that includes snacks and drinks, a short organ performance in the Dom Cathedral, an interesting theatre visit, boating on the Tisza river of the city and a surprise tour to the National Historical Memory Park where we will have lunch until around 4 p.m. Our main program starts in the afternoon: live classical and popular music, open kitchen with delicious meals,…
This is a very rich, colorful and really tasty whole day program in Szeged with lots of fun! Also for blind visitors!
食べ物
Foods and drinks for the whole day
Comfortable clothes, shoes, slippers, camera, cheerful habit!
Ancient churches, Theatre visit with secret scenes, Special river boating with local fish food tasting, National Historical Park with surprise games, Foods and drinks with music.