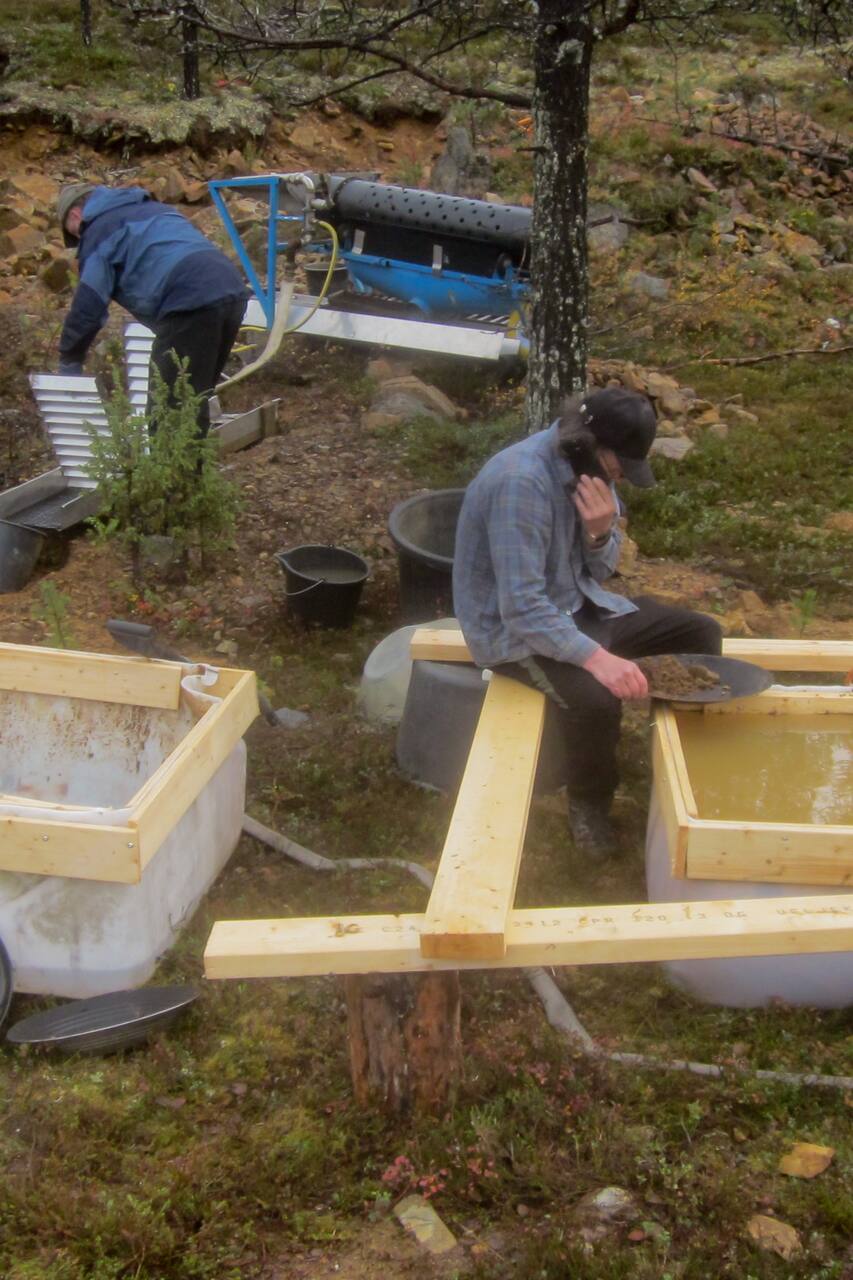 One of my hobbies has been for 35 years gold panning. I got the chance to join in my aunt's husband Jaska's gold group 1984. Our gold conquests has been in the scenery of the Ivalo River and Saariselkä Hills. 1984 Kellotapuli Vuijeminhaara 1989 Häränniska Ivalojoki 1994 Ramsansinetti Tolosjoki 1999 Ramsa Ramsaoja 2010 Latopankki Lato-oja 2017 Tolospankki Tolosjoki
In the summer 2019 you are welcome to our gold conquest Tolospankki by the Tolosjoki river, to share the experience of gold digging with us. On the gold conquest we dig the ground with spades, picks and bars. A first wash of the gravel is done with a rotating drum and a water pump. The next phase is laundering, where the gravel coming from the drum is laundered with water in a 5 meter long…
軽食とその他
Coffee on arrival and dinner. We use as much local produce and fresh ingredients as possible.
用具
Fishing (optional) Cast and fly fishing is available in Tolosjoki against a fee of 25 €/day/person.
Special diet requirements are served to the extent possible, but it is wise in these cases to also bring some food of your own, e.g. dehydrated meals.
Lodging and sauna You will camp in a traditional dwelling, a tipi-like hut with bunks, mattresses and sleeping bags for six. A tent with a wood-fired stove is available for your equipment. In the camp is a wood-fired sauna. Towels and soap are available. The camp has a state-of-the-art biological toilet. Collection and sorting of waste is done according to the recommendations for wilderness territories. You may freely take photos in the area.