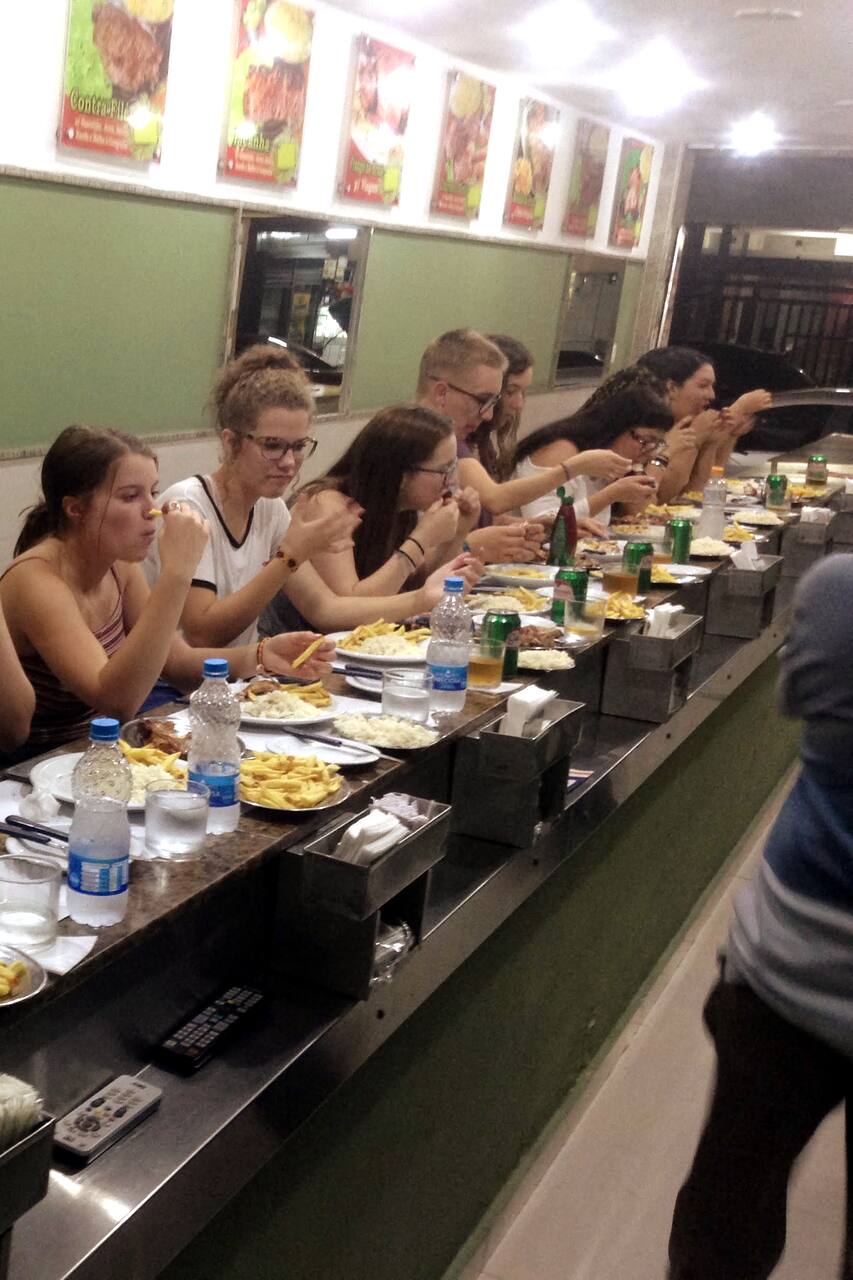 Journalist, working for the last 28 years as a tour guide, lover of culture and, especially for Latin American cuisine, Arnaldo Bichucher will take you to experience the best of Rio de Janeiro's popular food. Whether it's the street food, the famous Rio de Janeiro botecos or even the bars and restaurants that are the result of popular entrepreneurship, it is through the palate that you will have…
There are three typical Rio de Janeiro tastings. We will try the traditional Galeto na brasa, the best sandwich of Rio de Janeiro and finish with the best snacks of the city. Let's start with the Cervantes bar and restaurant, sampling a nice sandwich that can range from meat, chicken, turkey or ham, with or without cheese, plus the option to include a slice of pineapple. Next we will try one of…
A degustação de petiscos e bebidas dos lugares visitados, fica por conta de cada cliente.
Umbrella (in case of rain)
Cervantes is a bar and restaurant which involves relaxation and bohemia. It was created in 1955 and has the title of "Patrimony Cultural Carioca". The Crack dos Galetos is a typical restaurant that offers meal of the Italian colonization zones, mainly small barbecued chickens. Bar run by a former fisherman at Morro do Chapéu Mangueira with seafood, snacks and the best food of Rio de Janeiro's boteco. The best gastronomic experience of the city.