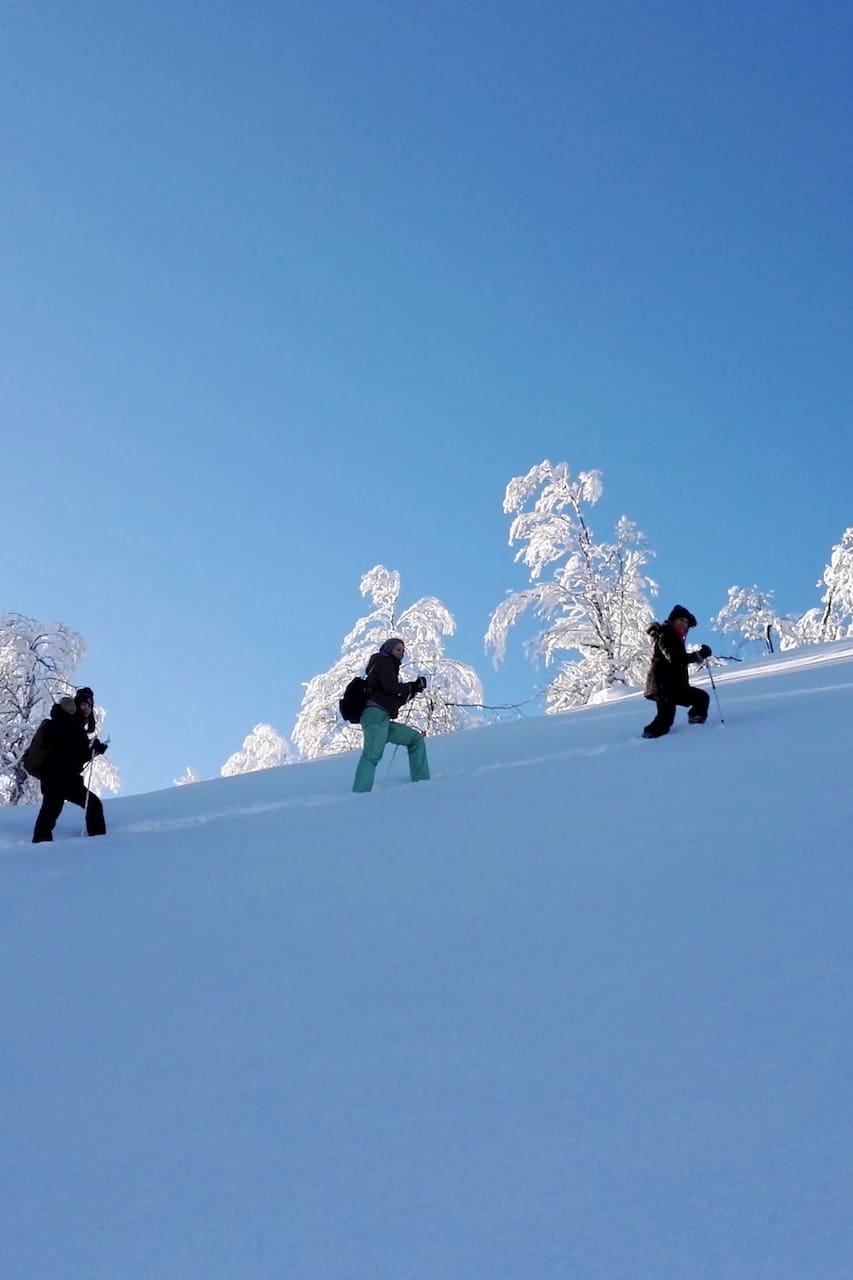 Snowshoeing to Fell Top with Campfire
Snowshoeing to Fell Top with Campfire
I visited the place multiple times and in different seasons. I did both one day hikes, but also spend couple of days hiking and sleeping in the national park. Now I can navigate in the park without any map or GPS. I know all the most scenic places and best spots to make open fire to prepare food. I spent lots of time in the wilderness and close to nature. I hiked or skied all across Lapland. It is…
We will meet at the foot of the fell, we will put snowshoes on and start ascending through a pristine snow. We will not follow trails unlike other tours so that the experience shows the real advantage of snowshoes. Climb to the top of the fell will lead us through variety of landscapes. The higher we climb the thicker the snow cover on the trees will be and the trees on the top of the hill will be…
Contact me for other departure times. Possible pick up from Luosto too.
食べ物
sausages (normal, vegan or vegetarian depending on the wishes of the participants)
The fell we climb is one of the nearest to the city and in the most southern range in Lapland. There is an open view to all directions to the Lappish wilderness. On the way to the peak, the snow covered trees create a magical winter wonderland atmosphere.
アウトドアスポーツ
Snowshoeing to Fell Top with Campfire
新着の体験