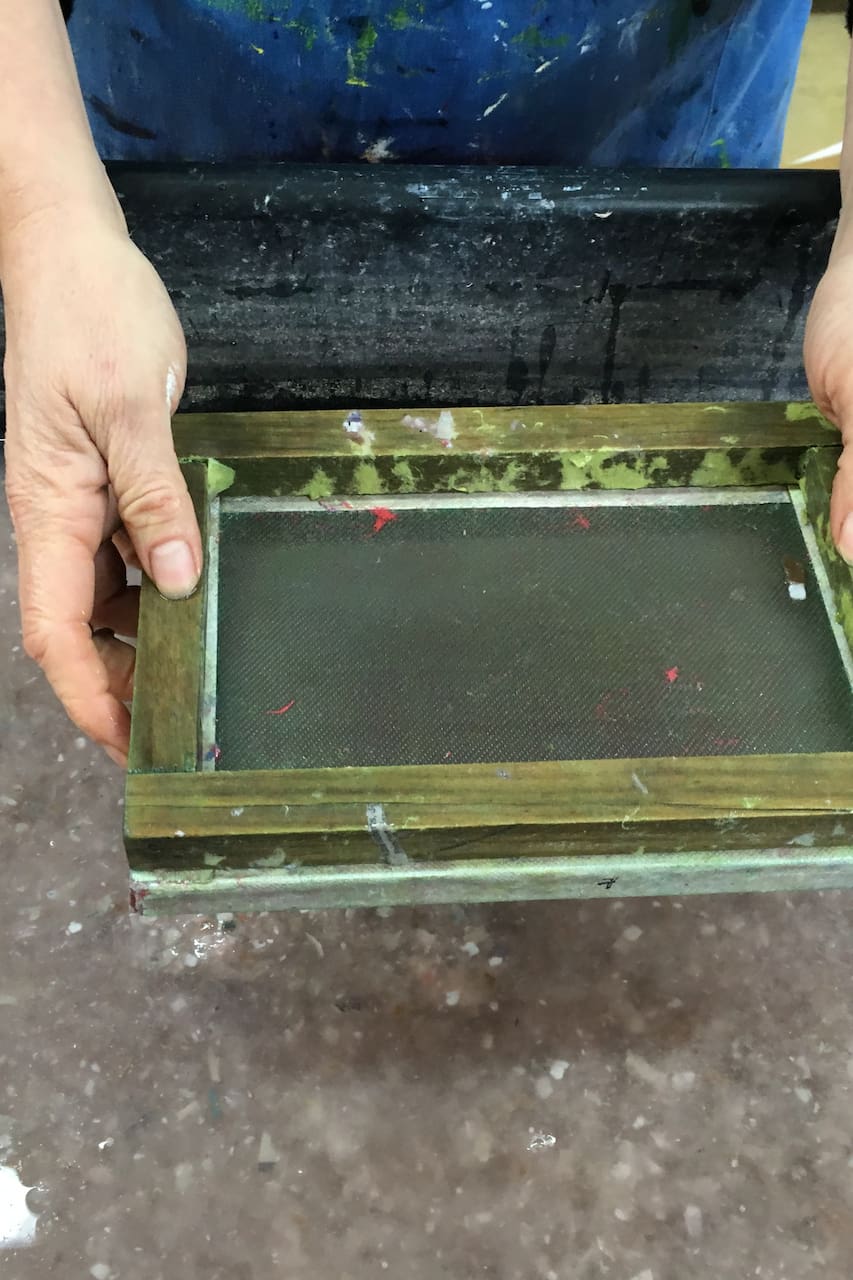 予約のとれない人気体験です。
I have a bachelors in fine arts from Ohio University, with major in photography. Also hold a masters in art education from University of Central Florida. Been teaching art for 29 years and exhibited my work for over 40 years. I have taught many workshops, over 10 in the last three years. I have been making paper at Paper Circle for three years making hand made paper and creating book arts. I am…
I will welcome learners at my home on North Hill, Athens Ohio. Once started we will talk briefly about the history of paper and how paper is made. We use abaca to make ogami paper. They will get a piece of abaca and see if they can tear it. Then each participant will be taken step by step through the process of making an individual sheet of paper, all equipment provided. It's a simple but…
No need to be an artist, just fun!
ドリンク
A light refreshment will be offer, tea, coffee, water, or local drinks. If you have a preference please let me know.
Bring a sense of adventure and willing necessary to explore, not trying to create artist, just art. We provide a very relaxed atmosphere..
Clients will visit and learn in my personal studio and be given a preview short history of paper and book arts, before they will then make a sheet of paper. Depending on weather and time of year, will be gather natural items to be embedded in the paper and shown outdoor living and working spaces as well. All while looking over the beautiful city of Athens Ohio.

予約のとれない人気体験です。