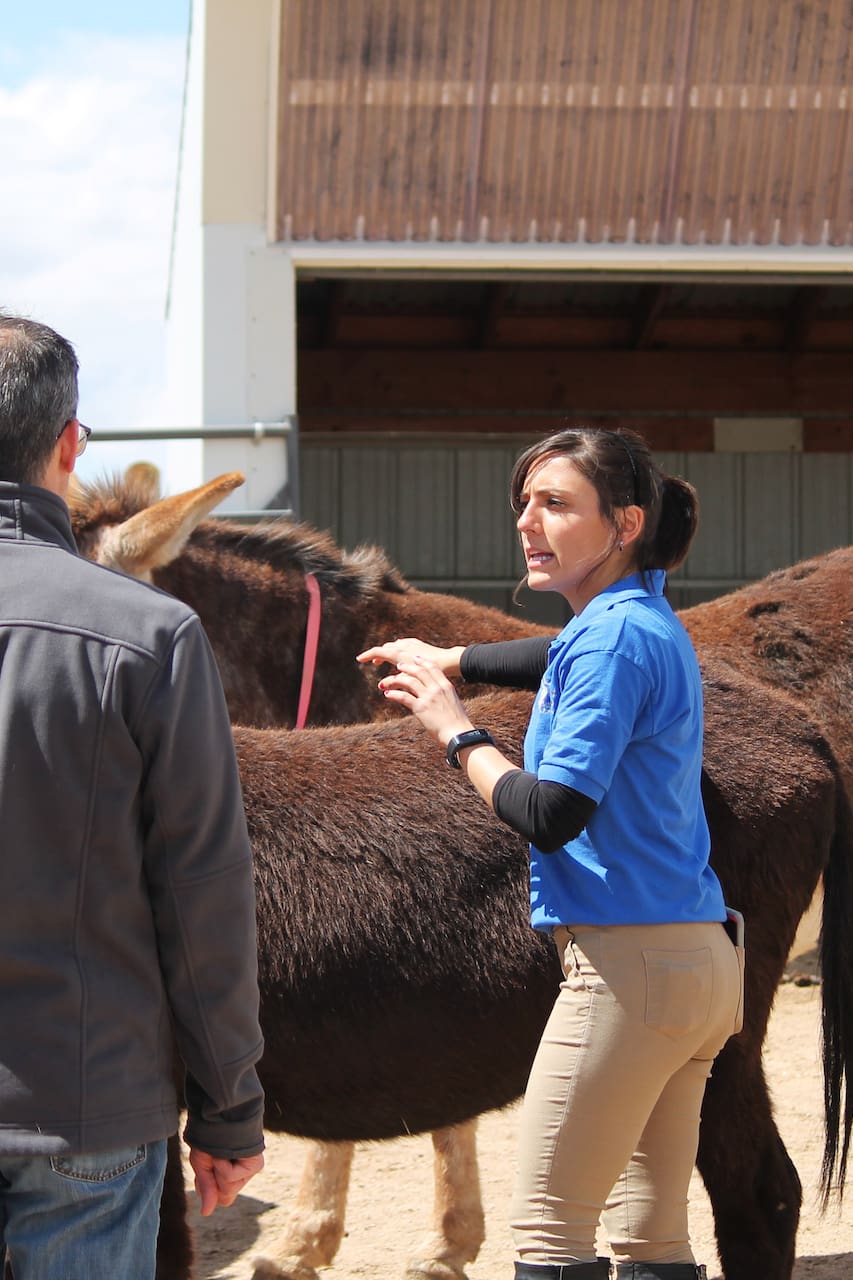 A longear journey at Longhopes
A longear journey at Longhopes

大体いつも満席!予約のとれない人気体験です。
My name is Victoria I am the Executive Director at Longhopes Donkey Shelter. Longhopes is a 501- c3 that has been around for over 20 years and has rescued over 1060 donkeys and rehomed over 1005 of them. I have a double major in Biology and Chemistry with an emphasis in wild life perservation. I also have a Master's Degree in Environmental Law and Animal Rights. I am passionate about the work we…
Longhopes Donkey Shelterについて
Longhopes Donkey Shelter is a 501 c(3) that has been operating for 20 years. It is the longest standing non profit donkey rescue in the nation and the only one that respects donkeys instinctual bonding behavior. Longhopes mission is to be the voice, hands, and home for domestic and feral donkeys in the United States.
こちらは
社会貢献体験
です。参加費は全額、「Longhopes Donkey Shelter」に寄付されます。
In our tour you will learn about Longhopes, its mission and vision, and meet our donkeys. The experience is 2 hours long but may be longer depending how long you want to brush donkeys for ;) You will learn about their health, behavior, and medical needs that we provide when donkeys are rescued. You will see first hand results of past extreme rehabilitation cases. You then will walk through our…
Wear closed-toe shoes and comfortable clothes to walk in. Wear sun screen in summer/Heavy coats and hats in winter. During winter it can be muddy, so wear appropriate footwear to enjoy the tour!
Drinks
We have bottled water for guests.