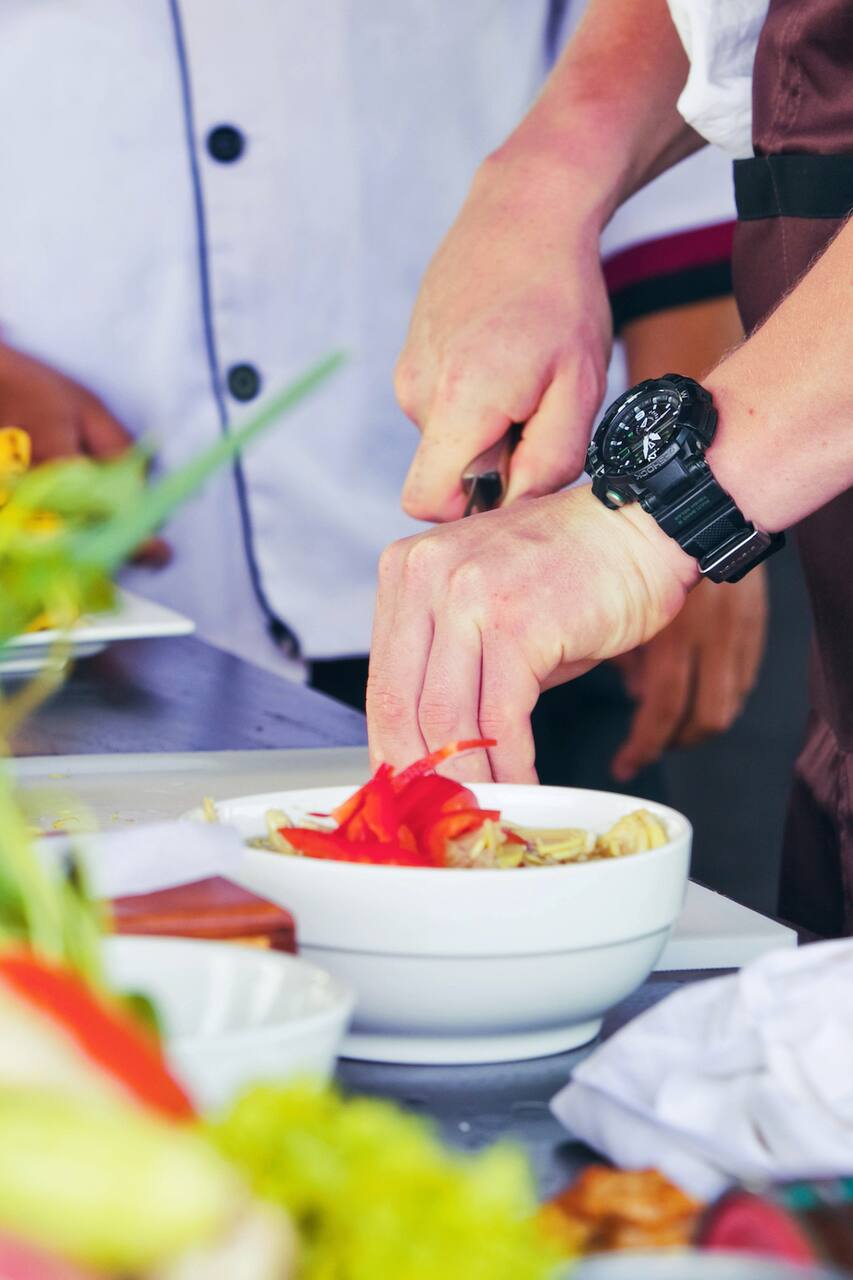 Hands-on Authentic Khmer Meal @ Villa
Hands-on Authentic Khmer Meal @ Villa
Includes:
食べ物、ドリンク、チケット1枚、用具
We are a married Cambodian couple with over 30 years of combined experience in the hospitality industry. Our work has taken us to over 20 countries in the world, in each countries we're traveling, we love to join the local activities , it make us in creating Reveal Cooking Class, as we were sure that you will feeling the same us when ever of travelling you will like to join the local…
Learn how to make authentic quality Khmer food like you eat in the restaurants? Well look no further. Reveal Cooking Class gives visitors to Cambodia the opportunity to learn how to prepare traditional and delicious Khmer dishes under the guidance of a genuine professional Chef. You'll visit the local market, see the action for yourself and learn about the produce soon to become your food. Our…
at least you need to spare your time 2 hrs including meal and you need to have your own note for future notice
食べ物
One meal with drinking water
チケット
cooking class certificate
This hands on Authentic and unique experience will be take place at our villa in Siem Reap and we will pick up and Walk through a local market and purchase fresh ingredients for your Khmer dish with our chef for create 4 authentic Khmer dishes like Khmer Salad, Khmer soup and Beef lock lack the secrets behind famous Cambodian cuisines through a fun cooking experience.
If you don't see availability for the time you are looking for, you can .
参加にはご本人確認(自撮り+身分証の顔写真との照合)が必要です。確認は1回で済みます。
at least you need to spare your time 2 hrs including meal and you need to have your own note for future notice
料理教室
Hands-on Authentic Khmer Meal @ Villa