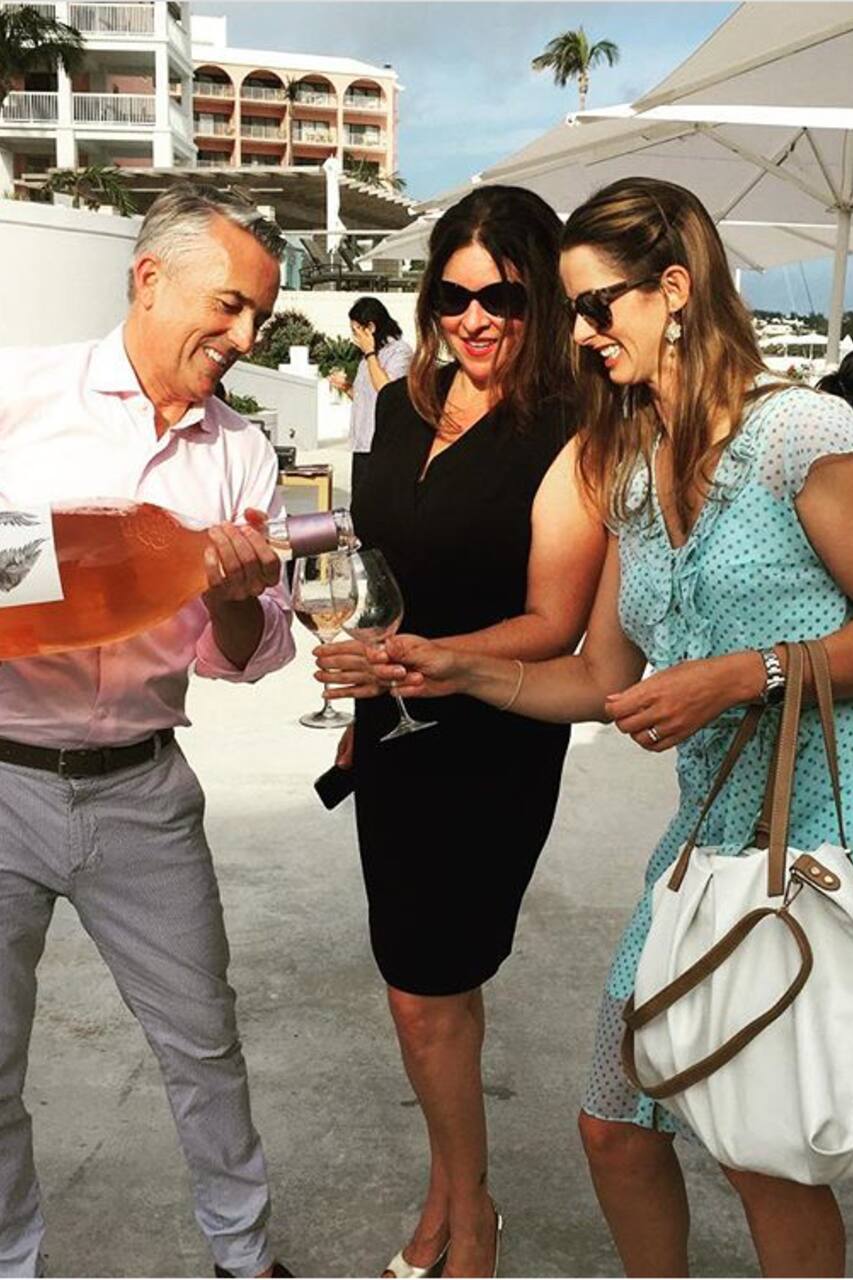 Sip & Savour Bermuda's Best Wine Spots
Sip & Savour Bermuda's Best Wine Spots
Born and bred in beautiful Bermuda, I am as equally passionate about my little island home as I am about wines! I have travelled to dozens of countries in the quest to further my palate and profession! As the only Bermudian female with a Wine and Spirits Education Trust Level 4 Diploma I take great pride in teaching residents and visitors of Bermuda about that stunning delicious elixir - wine!…
Hamilton, Bermuda is awash with incredible local characters in the wine industry. As well as some real gems of wine lists in places that are a bit off the beaten track. Come and join me where we will walk to three of my favourite wine watering holes and sample what they have available. At each stop we will try one wine and go through step by step on how to properly taste and assess the…
Please note that all food, drinks & gratuity purchased by the guests are to be paid for by the guests. Kindly wear comfortable shoes to walk in. Please be aware of outdoor weather & dress accordingly
ドリンク
For each additional guest AFTER the first spot is booked, a $30 credit per guest towards a bottle of wine will be gifted!
Method of payment for wines and food consumed
A grab life by the glass attitude
Valid form of ID proving they are 18+ years
If inclement weather, umbrella, rain jacket etc.
Hand selected bars or restaurants in Hamilton, Bermuda that I have personal connections with the staff on premise. The guests are treated more like friends of the owner than a tourist off the street when they accompany me to these locations. These establishments also have excellent wines available and have fun, approachable vibe about them. There will be three such places that will be visited during the course of the experience.
参加にはご本人確認(自撮り+身分証の顔写真との照合)が必要です。確認は1回で済みます。
酒類を伴う体験です。酒類は法定飲酒年齢以上の成人ゲストにのみ提供されます。
Please note that all food, drinks & gratuity purchased by the guests are to be paid for by the guests. Kindly wear comfortable shoes to walk in. Please be aware of outdoor weather & dress accordingly
ワインテイスティング
Sip & Savour Bermuda's Best Wine Spots
新着の体験