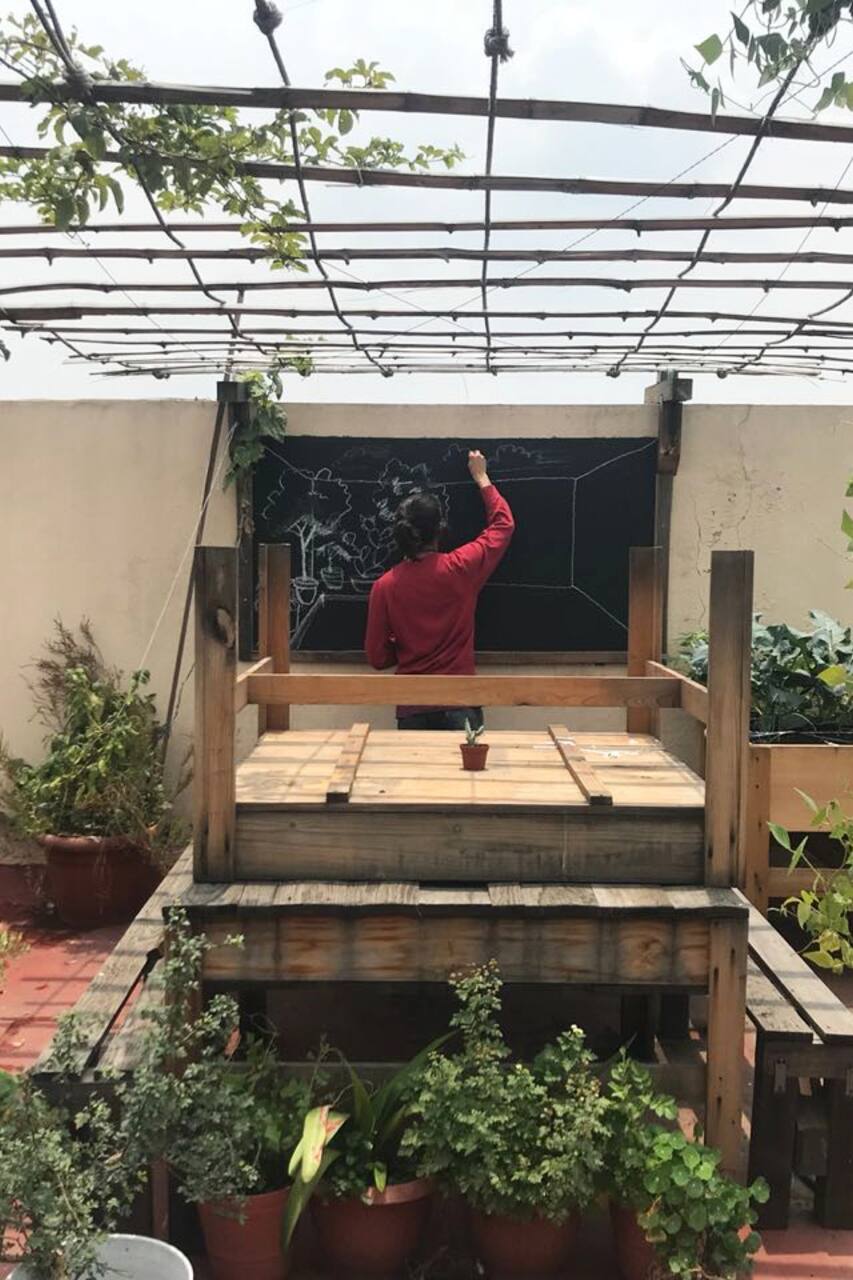 Hands on urban agriculture experience
Hands on urban agriculture experience
The amazing workshop of urban orchard MarRedondo. In these experience you'll get your hands dirty handling, getting a glimpse of what it is to have a food productive garden in the middle of one of the biggest cities of the world. I'll be super happy to show you my orchard and share 12 years of experience in urban agriculture. From creating soil, seeding to harvest. I'm currently studying…
1.- Tour of the orchard. 2.- Crop harvesting and and tasting. 3.- Soil creation activity (one of tow tipes: thermal compost or wormcast compost). 4.- Seeding activity (either modular sowing or direct sowing). 5 .- Plant development and we'll being. 6.- Final talk with feedback, conclusion and harvest gathering.
食べ物
Freshly harvested food from the orchard. Aromatic spiced Water.
My personal oasis, the rooftop of the building is a 120m2 orchard managed entirely by one person (with a bit of family collaboration). It is a beautiful roof garden, with sitting area and feels like a bubble in the middle of a crowded city. It is a biodiverse and bio intensive crop production system. We harvest a wide variety of vegetables from radishes to pumpkins. All of these, in a strictly ecological manner.
ワークショップ
Hands on urban agriculture experience
新着の体験