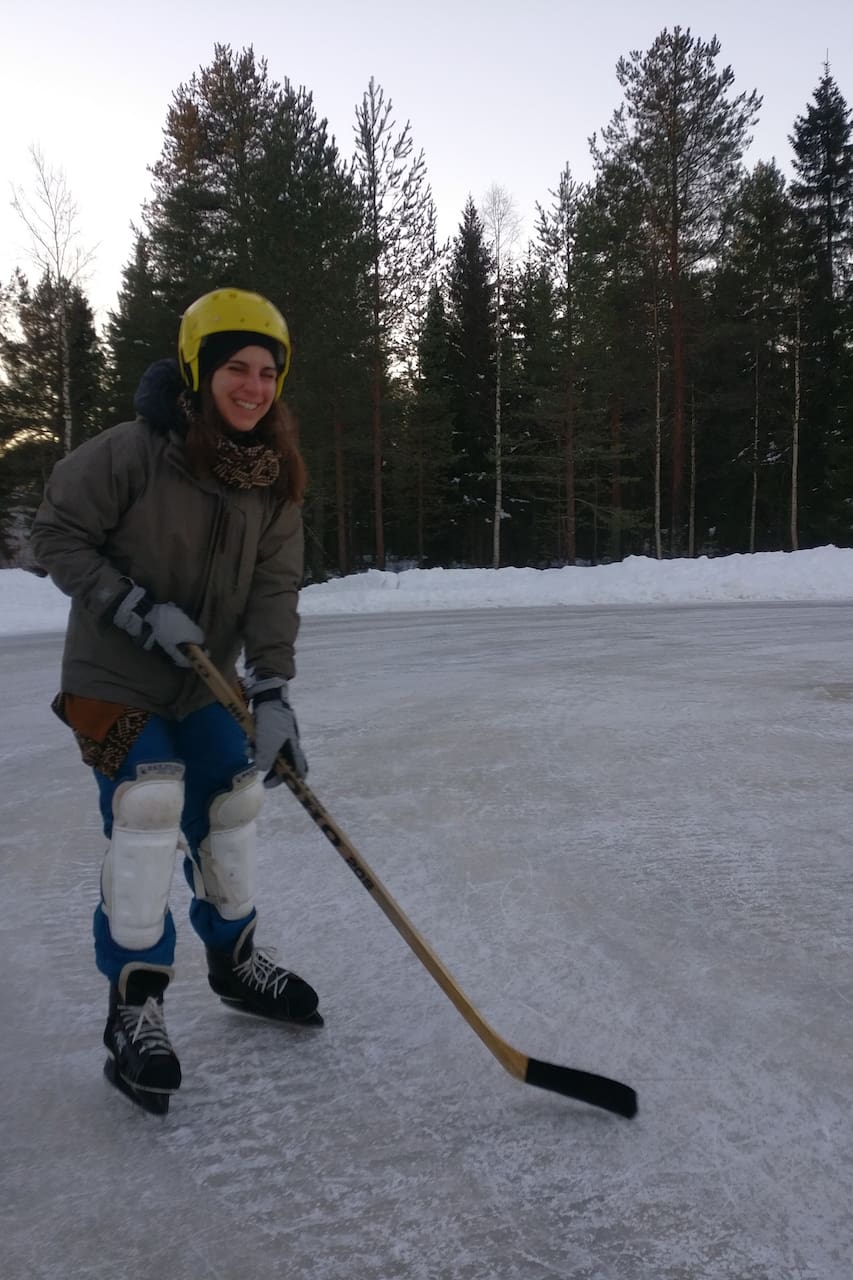 Ice-Skating at the Stadium
Ice-Skating at the Stadium
I'm founder of e-Coach and have been skating since 4 years old. Moving on icy surfaces is my thing. I teach ice-skating, ice-hockey and other moves on the skates. I have also studied variety of other sports in Jyväskylä University and have degree of Master of Sports Sciences.
We meet at the Sauvosaari Stadium and then check the equipment skates, shields and helmets that they fit. Then we go on ice rink and start skating. During the session you learn the basics of skating. After the session we have cafe at the Swimming Hall next to Stadium.
Drinks
Coffee, tea and chocolate.
Equipment
Skates, shields and helmets