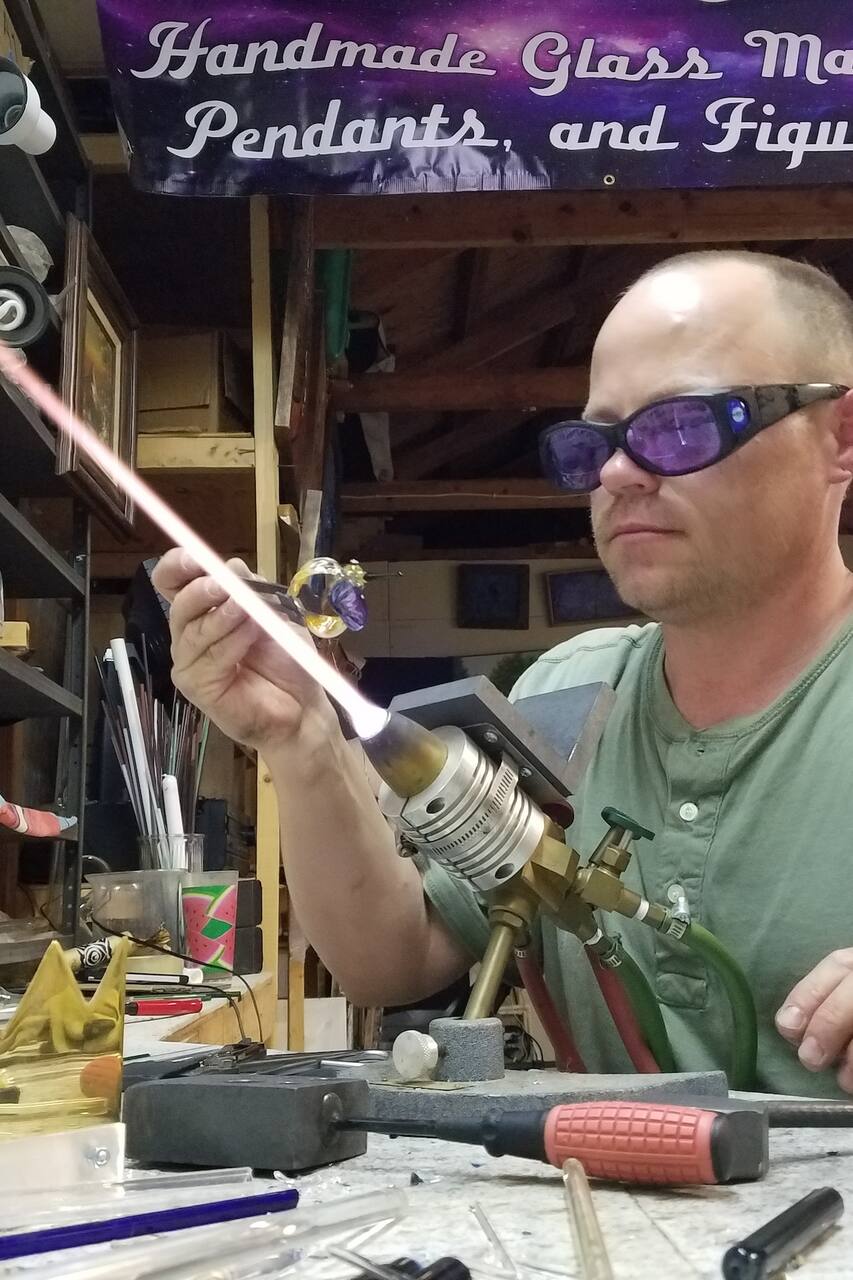 Glass Marble & Hummingbird Demo
Glass Marble & Hummingbird Demo
Chad is a tiny home builder, Airbnb host, and a lamp worker , sometime refereed as glass blowing. He makes figures out of glass as well as marbles that folks love collecting and hiding around the world. He is in the fifth year of a family trade and wanted to offer a live demonstration of the process while allowing for jnteraction from the viewers. He is a great communicator and fun to be around.
This session will inform and demonstrate how to turn glass into a molten state and work with it moving and flowing it as needed. It's always transforming to see glass in the molten state; and learning to work with it can be very rewarding. We will start with a simple meet and greet and discuss what we will be using in the process, then we'll move on to actually making the marble and pendant…
We will provide safety glasses to view the work made right in front of you. We are not sure what you may want to know, feel free to contact us prior to booking with any questions or concerns.
Drinks
Water and Coffee provided