含まれるもの
食べ物, ドリンク, チケット, 移動・送迎, 用具
含まれるもの
食べ物, ドリンク, チケット, 移動・送迎, 用具
Note: March 22nd hike is a Trilogy (3 mountains). You will have an immersive experience in hiking like a local and see how local hikers hustle it on a trek. When I say "hustle" I mean ungodly hours + public commute + patience + perseverance. This will not be a glamorous ride, but nonetheless an exciting and refreshing experience that will give you firsthand insight to the budding world of local mountaineering. You will be rewarded with the invigorating tropical scene of Philippine mountains. We will meet at Jollibee Farmer's Plaza, Cubao. Travel time to the trail head is about 1 hour. We will then register for the hike. A mandatory local trail master is required by the government. We will hike two mountains within close proximity of each other. The duration of the hike is approximately 6-9 hrs to the two summits and back to the trail head, for a total of about 18 km or so. The mountains of Rizal are unique with their sharp and pointy limestone karsts which add to the thrill of the hike. One must be extra careful, though. The trail requires intense focus. With that being said, it is of utmost importance to wear proper trekking shoes (highly recommended) and a pair of gloves for protection. Note: For thrill seekers, a 3rd mountain can be added to the hike to complete the trilogy. Just add P1000/person to cover the guide fee and added difficulty. Must be agreed by everyone
Hi, everyone! My name is Jo and I will be your host in this hiking adventure. Hiking is my passion and my favorite go-to outdoor activity. About six years ago, a friend challenged me to make a random decision to be more adventurous. I chose the road less traveled - the mountains. Tell you what, it was one of the best decisions in my life. Since then, it has been a beautiful love affair with nature and hiking trails around Luzon. I want to share my passion for hiking with you, guys, and hopefully also see in your eyes the pure pleasure and satisfaction I get every time I'm on a trail. So, allow me to take you somewhere off the grid, where trails have no names and winding paths promise adventure at every turn.


1L bottled mineral water

Registration fee, environmental fee and mandatory local trail master fee.

All transportation costs to and from the jump off point of the trek.

Flashlight at the start of the trek when it is still dark; gloves. I will take lots of candid photos.
The mountains of Rizal are popular among newbie and advance hikers alike, with trails that provide enough challenge to both. At the summit, you will be rewarded with the beautiful view of the Sierra Madre mountain range that stretches in front of you for as far as the eye could see.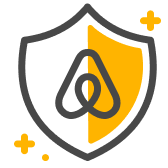 ゲストの安全
野外活動にはさまざまなリスクが伴い、体験参加中に危険な状況にさらされる可能性もございます。 安全性は自らの能力と状況(会場、天候、装備など)から判断し、ご自身の責任でご参加ください。
16歳以上の方6名まで参加できます。 -The group will be asked to sign a mandatory waiver absolving the local government unit of any responsibility on the trail. This trek do not include travel insurance. So please, be extra cautious and focused on the trail. -Guests…
- If you want to hike on a date that's not in the calendar, message me for availability - Private booking is available if there are three of you in a group. The starting price for a private booking is P9000. Airbnb determines the final price depending on the number of guests in a private group.
地元と体験活動を愛してやまない現地の方がご案内。

少人数で個別対応が可能です。

すべての体験は「中の人のアクセス」の観点から審査を受けます。