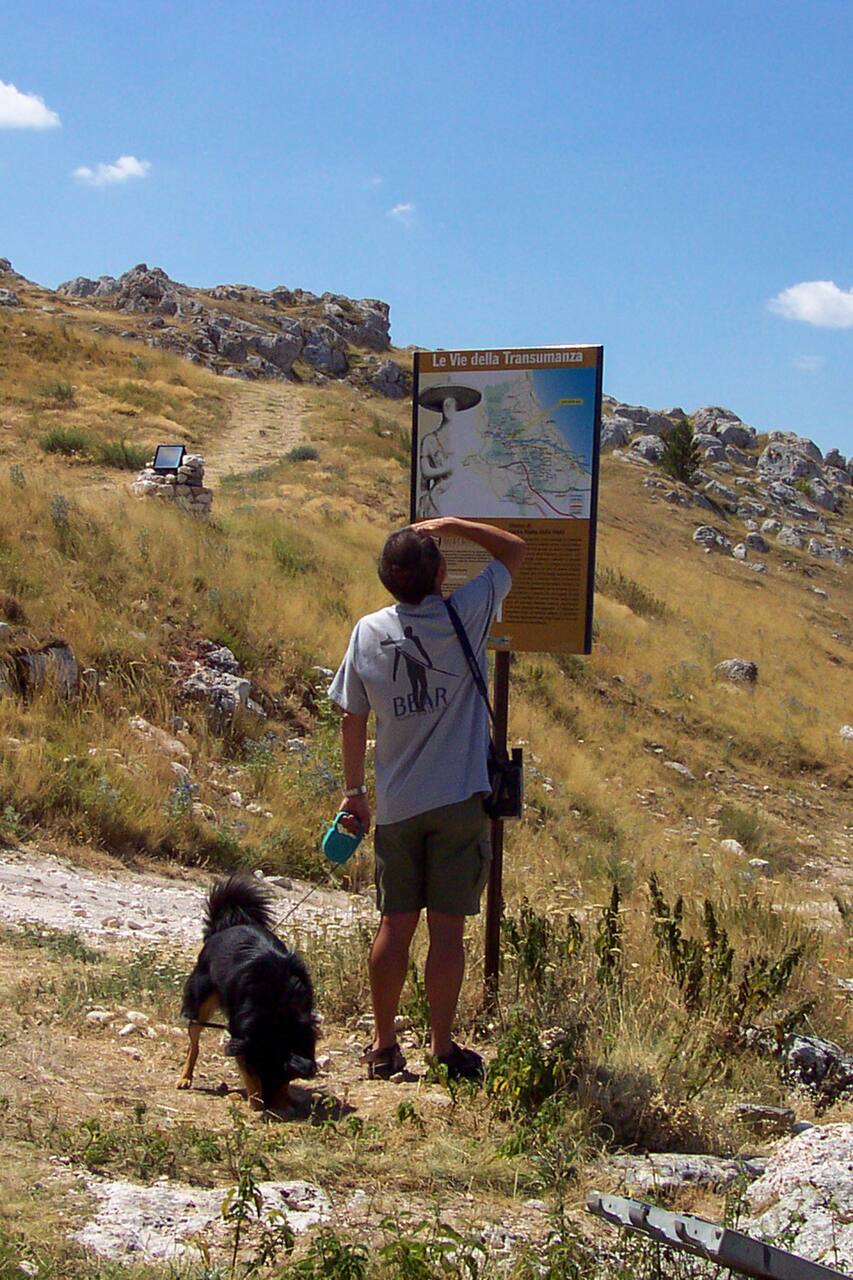 Free your dog in the nature with Bella
Free your dog in the nature with Bella
Hi there! I am a computer science specialist with international working experiences (e.g. Joint Research Centre, United Nations), and my partner Duilio is a cartographer. We live in Abruzzo since long time and we go every weekend to explore this beautiful region by bike (mountain bike or road bike), on trekking, or on ski. We love meet people of every nationalities and we are very sporty. Duilio…
We know how beautiful is this region, and we want to propose to nature-lovers and dog-lovers a unique experience with the pet you love: how beautiful is to go around immense fields with no cars where your loved friend can run freely and play with others? We will start to meet you in a specific area. We will then go by car to the beginning of the path. Our dog, Bella, female simil-golden retriever,…
Dogs have to be vaccinated like Bella is!
移動・送迎
We can take you from a train or bus station and drive you with our car.
用具
We can provide portable and foldable dog bowl. Also we can provide you nordic walking sticks if needed.
Take good walking shoes for mountain!
Anything your dogs may need: food, water!
There are several places we already experienced: Monti Simbruini, Riserva Naturale Velino Sirente Parco della Maiella e Morrone. Piani di Pezza Rifugio Sebastiani. Monte Genzana, Scanno, Campo Imperatore, and Monti Marsicani. Bella knows already the paths and, together with us, we will accompany you and your dog(s) around these nice natural places.
ネイチャーウォーク
Free your dog in the nature with Bella
新着の体験