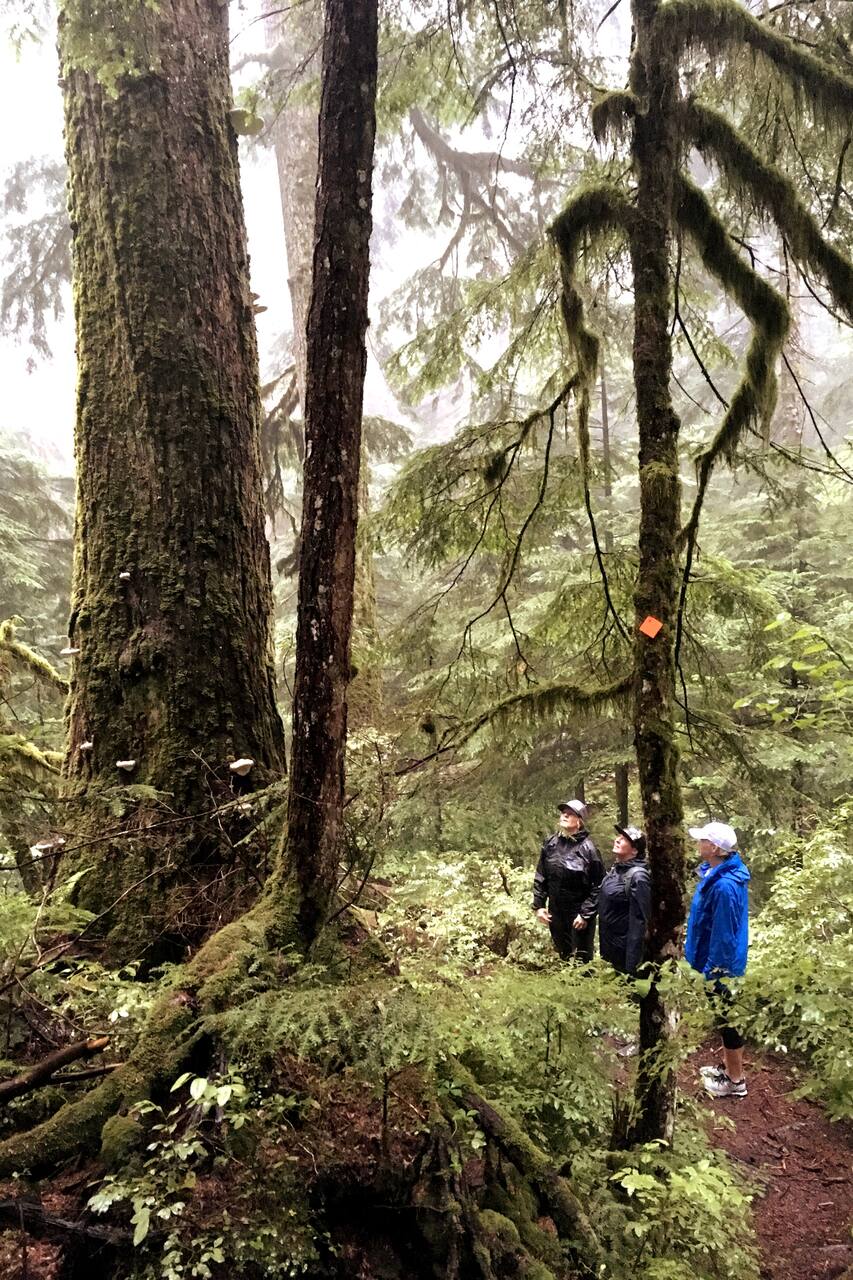 Hike a heritage logging trail
Hike a heritage logging trail
Includes:
食べ物、ドリンク、用具、移動送迎
I'm a true born and bred Vancouverite! I've been hiking and exploring the mountains and trails of the coastal region since I was a wee one and I'm happiest when I'm immersed in nature- rain or shine. I'm an avid traveler, artist and professional baker as well so when you come on an adventure with me you'll be well fed snack wise! I'm forever curious and always wanting to see what's around the…
Learn about West Vancouver's forestry history on this 3.5 hour hike (5 km loop) through second growth forest, babbling brooks and a majestic Douglas Fir that was spared being cut down simply because it was the wrong kind of tree. There are many stops on this hike where you can see evidence of the logging that was done in this area in the early part of the 20th century. The trailhead is at the top…
Be prepared to get a little sweaty. We gain 300 metres of elevation but there's a lot of ambling as well so with decent shoes and lots of breaks, most people won't find this hike overly strenuous.
Snacks
A mix of home made and store bought snacks. *I can accommodate GF or vegan, just let me know
Transportation
Transportation to and from the hike. Pick up and drop off.
Good walking/running/trail/hiking shoes. No sandals or flip flops.
Water Bottle (Bring it empty, I'll fill it!)
If it's raining you'll want to bring a rain coat, rain pants (if you have them) Poncho will provided to those who don't have a rain coat.
Baseball cap is great whether is sunny or rainy!
Wear clothing that you can layer. Try to avoid cotton. Micro fleece, synthetics and moisture wicking fabrics are best for the conditions.
Camera/Smartphone, binoculars if you have them.