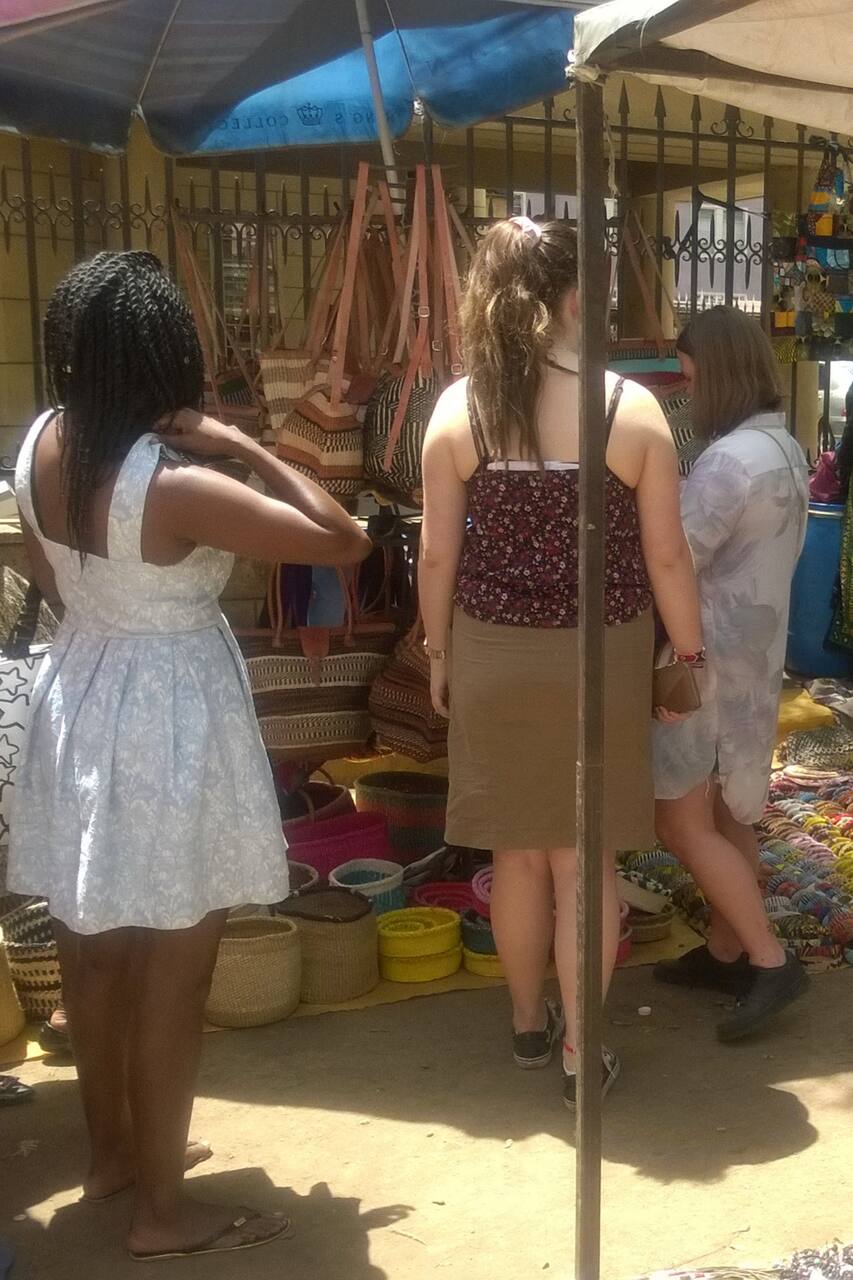 Handmade Craft at Kariokor Market
Handmade Craft at Kariokor Market
I am Kenyan born and bred and I have grown up in a homestead where my parents used to sell clothes and different types of attire. I grew up learning the business and falling in love with the art that goes behind making the different cultural attire such as beads and necklaces.
10:30 a.m -10:45 a.m - We'll meet up and get to know each other 10:45 - 11: 00 a.m - We'll board a matatu and head to Kariokor Market to start our experience 11:00 a.m - 12: 30 p.m - We'll shop at Kariokor Market and watch as the shoemakers make shoes and learn. Guests will be allowed to participate 12:30 p.m - 2:00 p.m - We'll have a short walk to a nearby eatery - Kwa Nyaga - which is famous…
There will be some light walking. If guests are allergic to any meals they can communicate earlier
ドリンク
Coffee/Tea/Soft Drinks at the end of the experience
移動・送迎
Through out the whole experience
Some cash if they will be interested in purchasing items
Guests will get the chance to see and learn how shoes are made from sourced leather in a local scene and interact with the shoemakers. They will learn and watch how to make African beads, necklaces, sandals, and much more. If interested, the guests will shop for a variety of African goods from the Kariokor market including paintings.
カルチャーウォーク
Handmade Craft at Kariokor Market
新着の体験