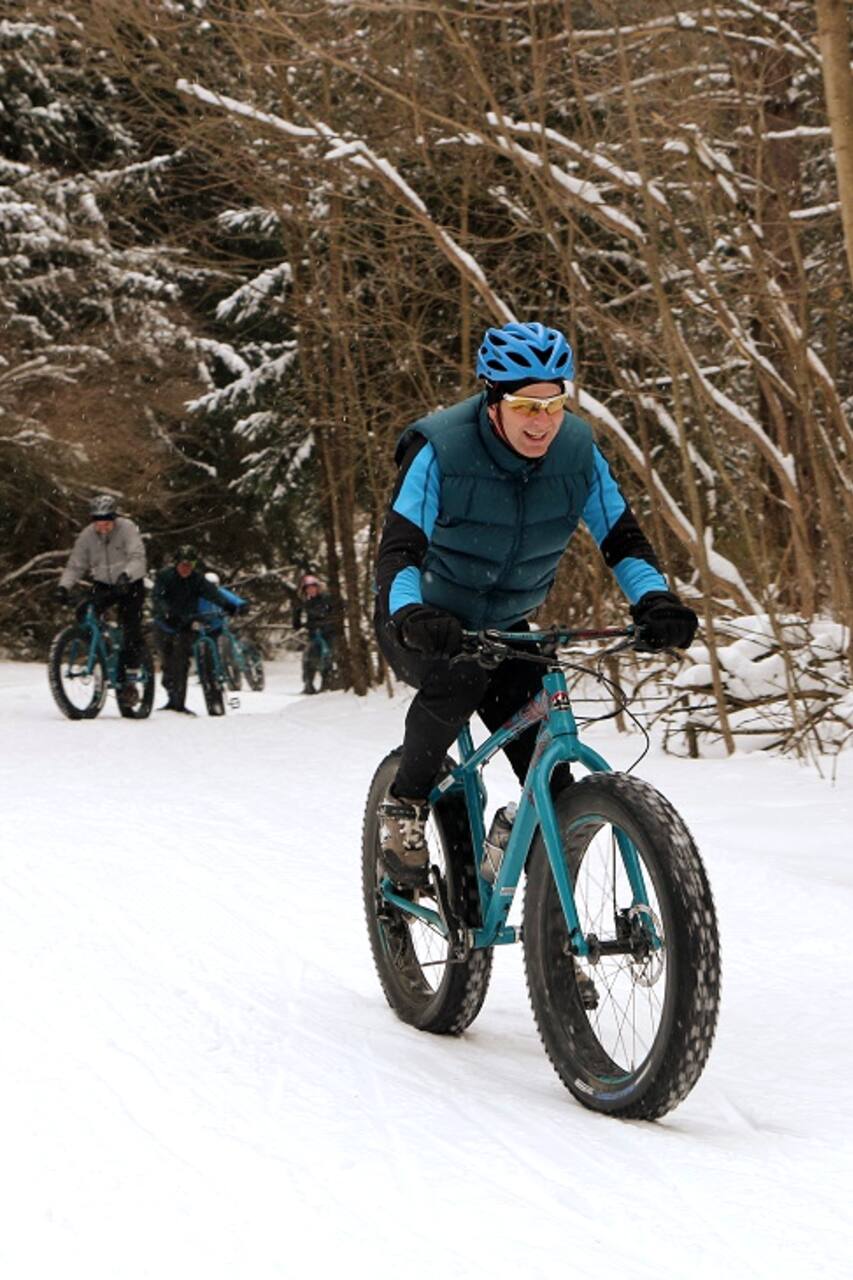 Snow Biking in a Wintery Forest
Snow Biking in a Wintery Forest
I love winter outdoor sports and have been skiing and skating since I was a kid, and started snowboarding as a teenager. I like people and sharing fun experiences outdoors. I have a Master's of Environmental Studies degree, and a lot of experience with teaching people new skills. I actually used to run a bike tour business. I have a driver's license, and access to carshare vehicles for driving…
Get ready for some outdoor winter fun! I will show you my favourite place in the Greater Toronto Area for enjoying snow, beautiful natural scenery, and get a great workout while we're out there! Guests will be picked up and driven by me to the destination, a forest with over 20 km of snow bike trails. I'll guide you through all you need to know to have the best snow biking experience possible!…
Whether you're an expert or beginner at winter sports, I'll do my best to cater to your skill level. Bring warm clothes, including jacket, hat, gloves, boots and snow pants if you have them.
Transportation
I provide transportation in a nice, clean, late-model car to drive to the nature resort
Equipment
For those who don't have their own outdoor wear, I have extra jackets, gloves, ski pants and goggles of various sizes.