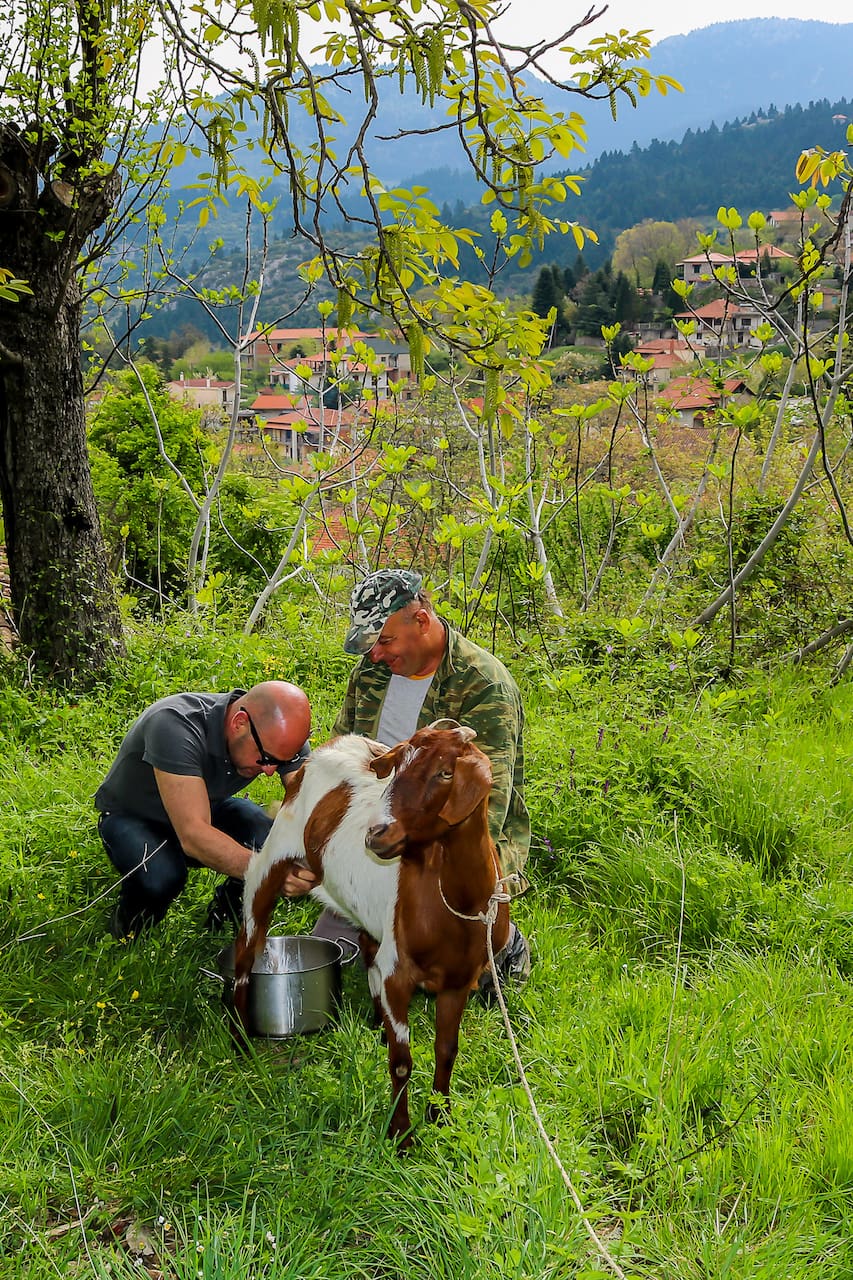 Live the village experience
Live the village experience
Languages:
ガイド言語:ギリシャ語、フランス語、英語
My name is Thanassis and together with my family, we will share with you an authentic rural mountain way of life. We all love to meet new people and socialize! For all of us that live in this magical mountain, every day is blessed. This experience of living close and in harmony with nature we want to share with you.
You will arrive in our village and be greeted with a local welcome drink and snack . Depending on the month (May, June, July August, September) you can enjoy under our guidance working in our garden, help prepare jams, pies and meals with fruit and veggies you will collect from our garden. You will prepare your own breakfast after milking our goat and picking eggs directly from the hen house. We…
Weather in the mountains can be rather unpredictable even in summer. Please be ready for both rainy and sunny weather.
食べ物
By helping us with gardening and cooking you will get to taste the fruits of your efforts!
Appropriate clothing and shoes for gardening
All our activities take place in our garden, hen house, kitchen, Guesthouse and mountainous area around our village.
農場体験
Live the village experience
新着の体験