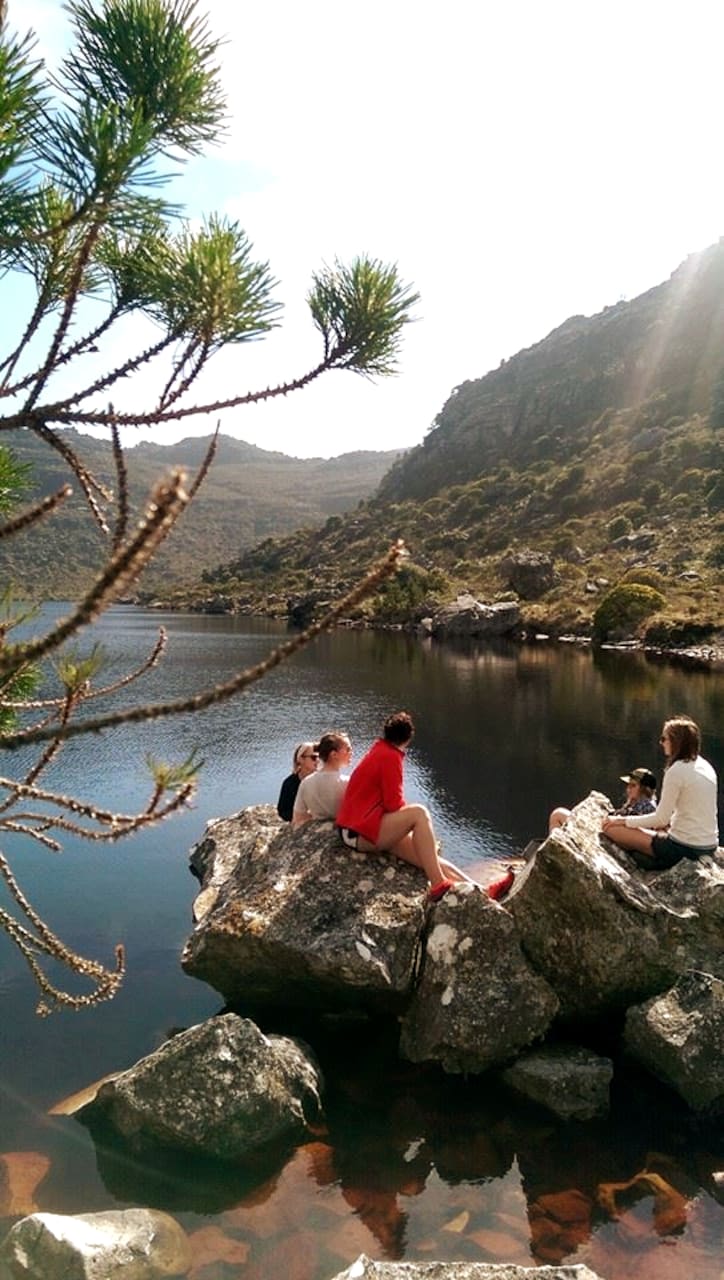 カーステンボッシュ国立植物園からケープタウンまでハイキング
カーステンボッシュ国立植物園からケープタウンまでハイキング
I have a 2 years experience of taking big groups on this hike & about 4 years of doing it on my own. I have an intense passion for travel, adventure, & meeting new and different people, having traveled to over 35 countries. Recently, right after completing my Masters in Data Science abroad, I walked the Camino Santiago, an 800km walk from France and across Spain within 31 days. I am looking…
We'll meet inside Kirstenbosch Gardens, where you can have a small snack and toilet break before we head up Skeletons Gorge. Once in the gorge, we are surrounded by magnificent indigenous forest which provides us with welcomed shade. We walk close to the stream for a while and then have a couple of ladders to tackle and a rockfall to scramble over, before reaching a beautiful reservoir, where we…
This hike can be quite strenuous, especially the first half - many steps to climb and even some ladders.
軽食
I will bring some fruit, crackers, energy bars, and nuts. Please let me know of any preferences/allergies.
移動・送迎
Includes free shared transfer back (Uber/Taxify) to Kirstenbosch (if you left your car there)
Lunch - If you require something more substantial other than snacks provided
Entrance Fee for Kirstenbosch (R70 for adults)
Cable Car Fee (R190 for adults one way)
Wind Breaker/jacket - can be cold/windy on top of the mountain
We start our hike in the beautiful Kirstenbosch Gardens - one of the great botanic gardens of the world. We then head up Skeletons Gorge to reach a beach-like reservoir. Following that, we will reach Maclear's beacon, which is the highest point on Table Mountain. Our final stop is the area around the cable car station, which you will be able to explore before heading down the cable car.
ガイド付きハイキング
カーステンボッシュ国立植物園からケープタウンまでハイキング
新着の体験