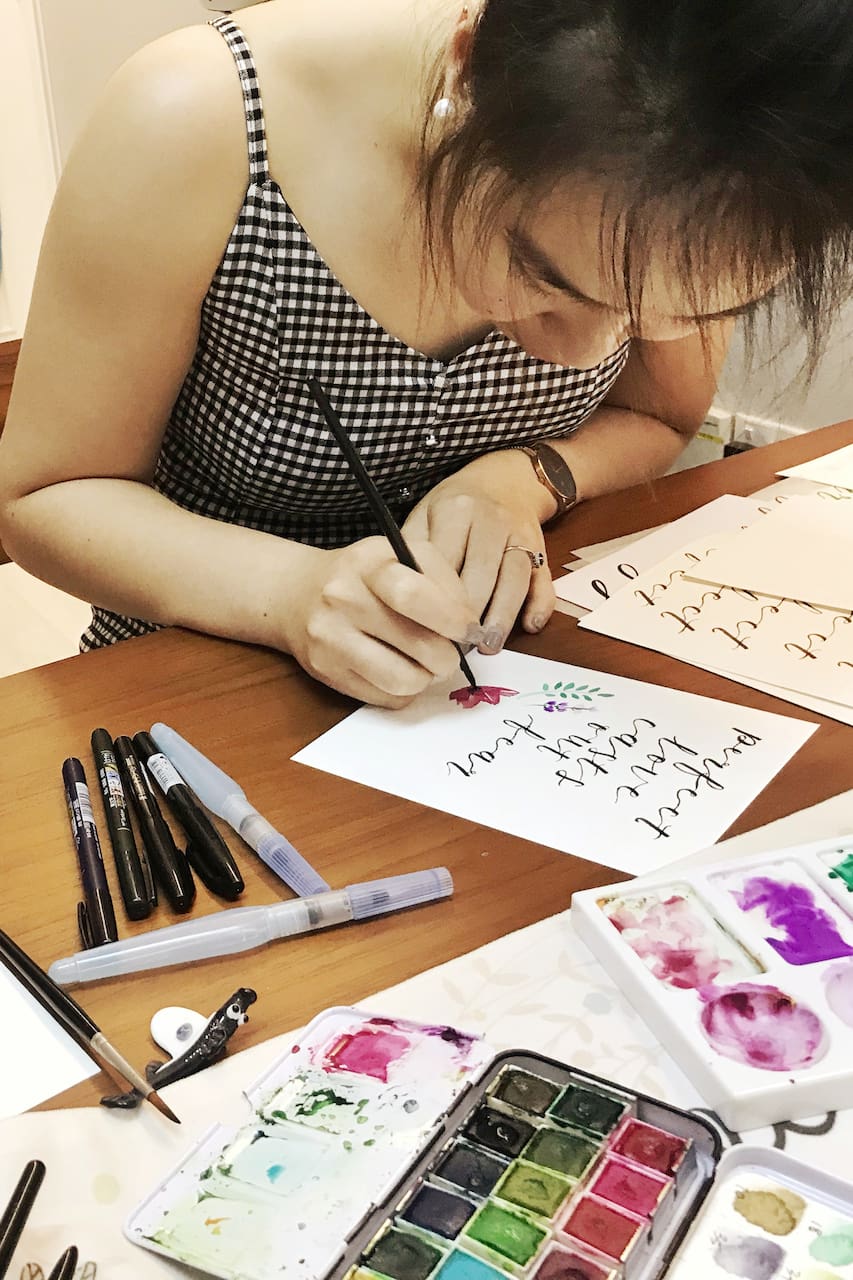 大体いつも満席!予約のとれない人気体験です。
I run a home-business selling watercolour and hand-lettered products and services for all sorts of occasions including bridal showers, baby showers, weddings, anniversaries - anything really! I love building meaningful relationships and I think it's such a privilege and an amazing thing to gift friends and family not only something that cannot be bought in stores, but gifts that you can…
Learn two amazing skills - Hand Lettering + Watercolour florals - in a single Experience! We'll start with a brief introduction to calligraphy brush pens used for hand-lettering then jump right into practicing the basic strokes of modern calligraphy in upper and lower case. I will guide you as you practice each letter of the alphabet, then focus on the quote you wish to write for your first…
A personalised study guide will be given to each student. Calligraphy pens, watercolour brushes, practice papers and other materials will be provided.
Equipment
A personalised student handbook, watercolour paints, palette, watercolour brushes, calligraphy pens and paper.
Think of a quote you wish to write as your first project (Quote length should be between 1-5 words).