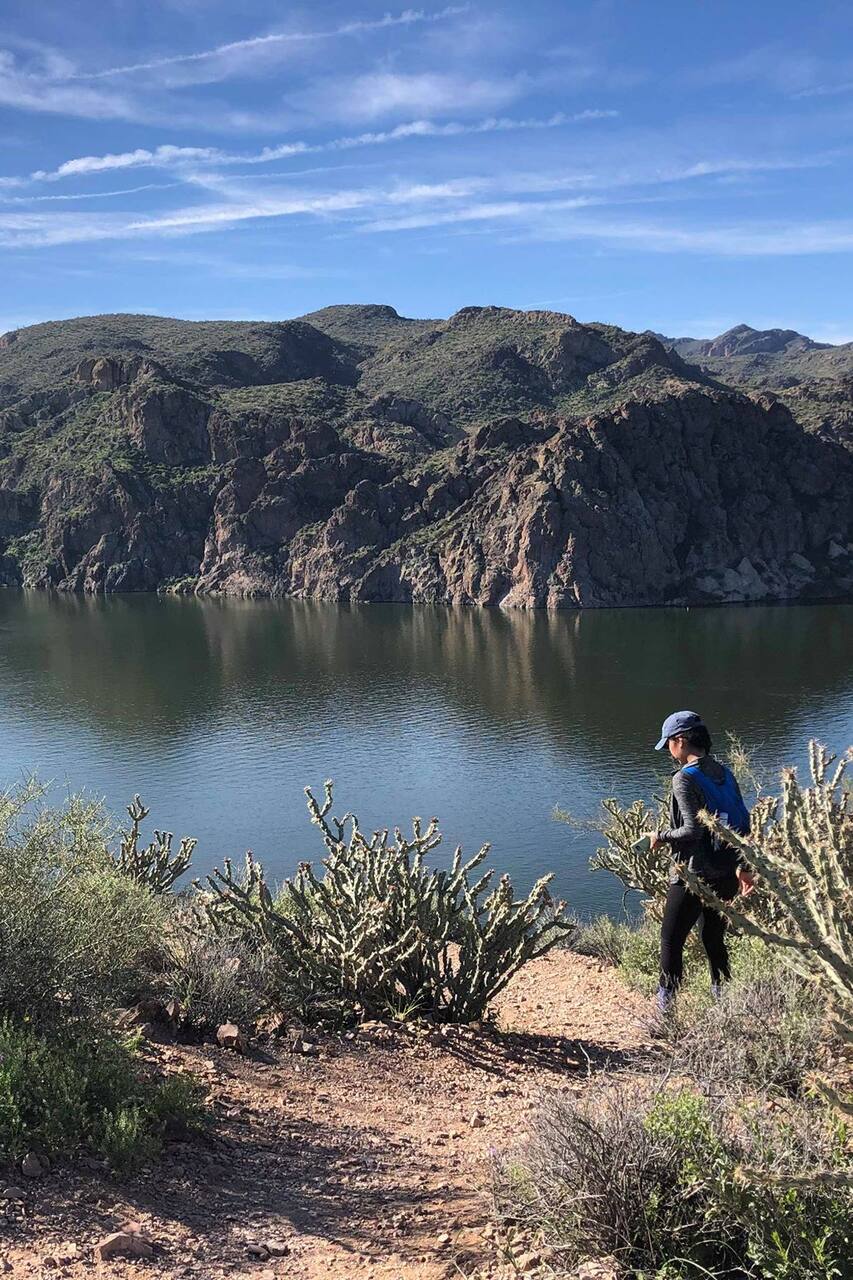 Includes:
食べ物、ドリンク、チケット1枚、用具、移動送迎
I am a full-time high school teacher. I am originally from Washington but I have been an Arizona resident for the past 6 years. On weekends I love to get out in nature and enjoy Arizona's unique landscape.
We'll meet in the Target parking lot* off of Southern & Gilbert in Mesa. We'll drive to Butcher Jones trail, a beautiful 35 minute drive. We'll park near the lake and hike the 4.9 mile trail. It is a very easy trail for hikers of all ability levels, with breathtaking views of Saguaro lake. It should take us 2-3 hours. We'll make a stop at the Saguaro Lake souvenir shop and be back at our meeting…
Transportation
Transportation to and from hike.
A good pair of walking shoes