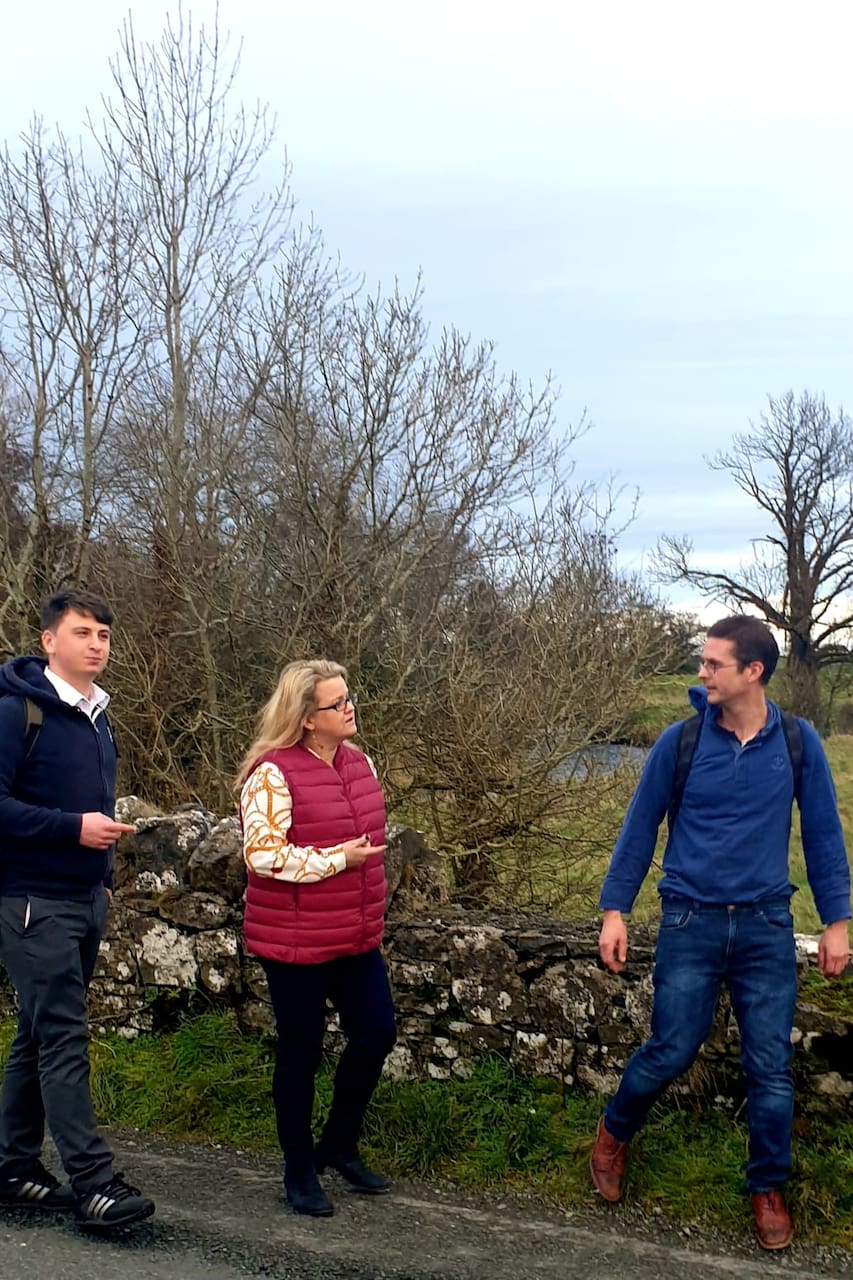 A great irish tradition-A sunday walk!
A great irish tradition-A sunday walk!
My family has very strong links to the local community. I've been a resident myself for over a decade and have been running walking tours in Galway for many years. It's great to now offer an insight into an area where my relatives have lived and farmed for generations. We have been involved in many community initiatives over the years including the restoration of the 'Castletown' railway station…
Our Sunday walk begins in the centre of the village of Abbeyknockmoy. Its about 16km-17km in total, and so takes around 3 hours at a reasonable pace. A Sunday walk is a fine Irish tradition that still continues today. Part enjoyment, part physical exercise and part social event...its' got everything. The countryside is 'gently rolling' , so whilst the weather may the changeable at times its…
Weather can be changeable in Ireland...so come prepared. In the event of a weather warning or it just looks really miserable then we are happy to refund the tour.
Drinks
We will provide tea/ coffee and a snack during a break on the walk
Bring walking shoes or sturdy trainers. Some walking may be wet or loose underfoot. No climbing or steep slopes are involved.
Bring waterproof clothing and water