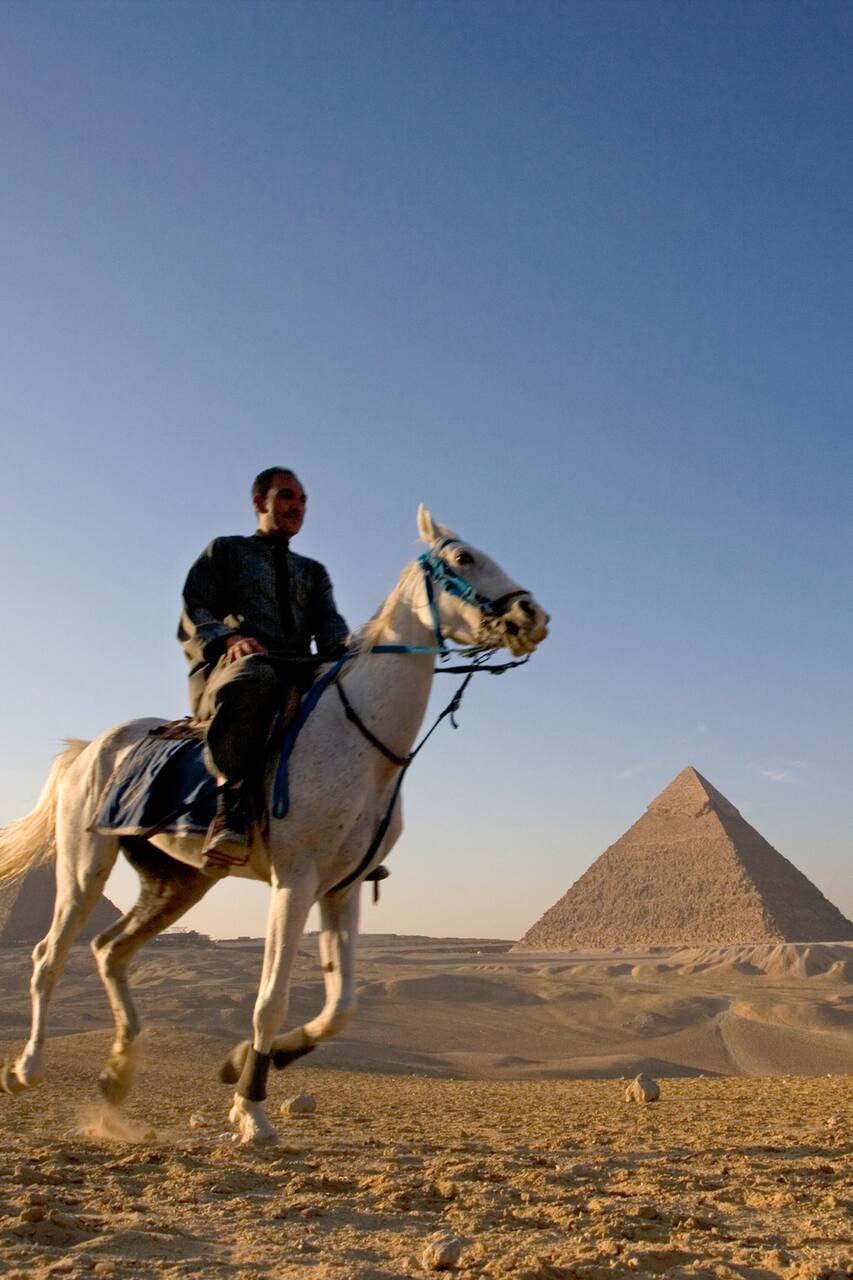 Go horse riding & run in the desert.
Go horse riding & run in the desert.
I am admin of Facebook Group "Horse riding in Egypt" I used to manage and host some events for horse riding in the desert near the Pyramids for different foriegners from different cities. I have been practicing horse riding sport for more than 7 years ago I have been learning how to ride horses from native riders and gained the experience from the city of horses "Nazlet el samman" and from their…
Instructions Before riding : *You should play some sport before riding a horse (push up, stretching, etc) *Horseback riding is one of the most important sport and its a very powerful need much power and make you train & use most of your body muscles. *You should have a good breakfast before you ride a horse and not just before riding (at least 1 hour)to avoid stomachs or vomiting. You need to…
Call me if arrived early or have any question
Drinks
Water and any hot or cold drinks will be available. Soft drinks only no alcohol.
Transportation
We can use uber or careem application.