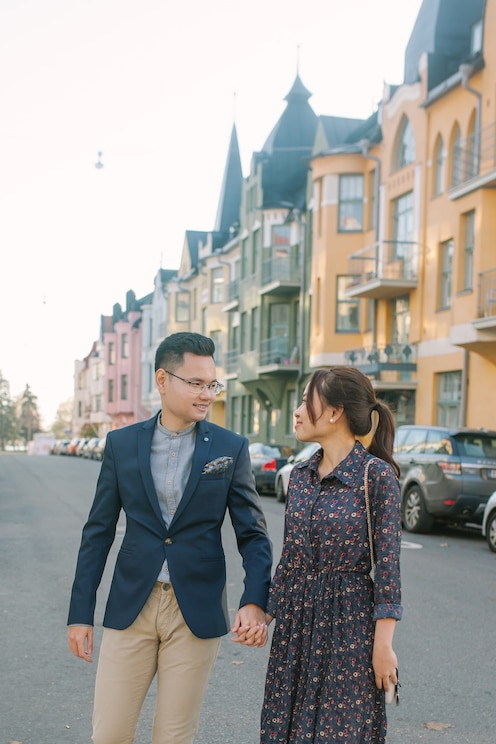 Photo Walk in the heart of Helsinki
Photo Walk in the heart of Helsinki
In two hours or more, I will walk you through the most photogenic spots in Helsinki and take portraits for you, maybe give you a little tour guide on the way. You don't have to prepare much for this experience, just dress and look your best. After the photoshoot, I will send you all your best shots to your email.

One ticket to public transportation, including buses, trams, metro, ferry ride to Suomenlinna during the tour

Friendly and fun photography service, plus a chance to meet local Finns.
My name is Ruby and I am Finnish/Vietnamese dual citizen, and a "Helsinkiläinen" for the past 12 years. I have been doing photography for almost eight years, particularly in travel and portraits. This city is my second home, and I feel like I know it even more than my hometown. I love exploring all the photogenic spots around in my spare time and try out different things. Food, cocktails and music are my other biggest passions, of which I am sure we will be talking about if we have a chance to meet. My tour is not only about the pictures, but also about connecting and giving you a chance to see Helsinki in a local view point. We'll spend less time in touristy and more time in locally popular places. We'll be doing things that all visitors dream of when travelling: total submerge into the place. I can't wait to meet you all!
Heart of Helsinki route: we'll start at the Helsinki Cathedral, then have a walk to Esplanadi, walk past the Kappeli restaurant, then to the Market Square and end our trip by going to Suomenlinna by ferry.
写真撮影
Photo Walk in the heart of Helsinki