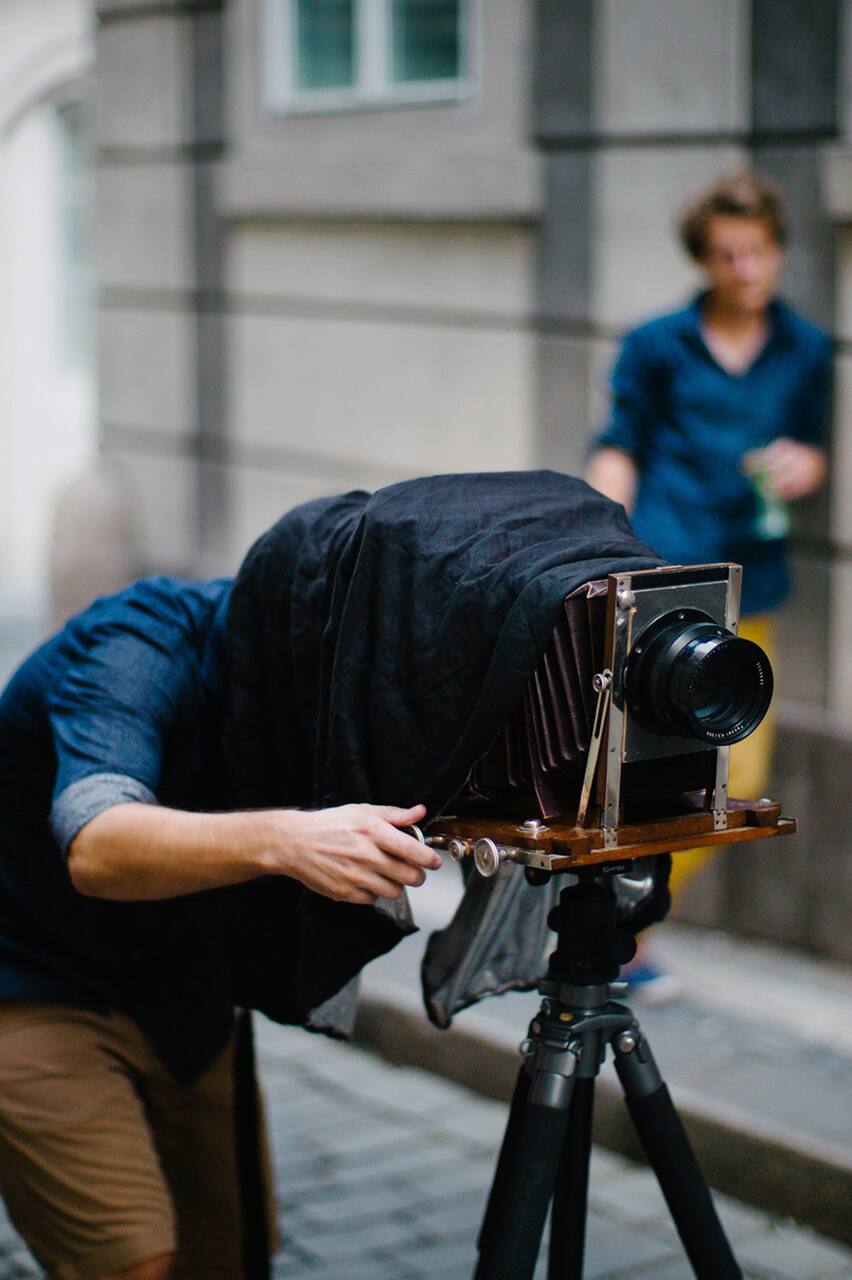 Photography has been my hobby for many years, but after I came across the mesmerizing wet plate collodion process, I couldn't help but leave my corporate IT job and turn photography into my living. I look forward to sharing my passion with you.
After welcoming you into my studio, we will discuss the styles and techniques of portrait photography and the look we will aim for. Next, I will explain the basic theory behind the wet plate collodion process, set the camera and lights, and take your photograph. You will get to experience all of the steps and procedures involved and lastly, you will get to bring home your own 18x24 cm plate.
Bring a good mood and a smile, I will take care of the rest!