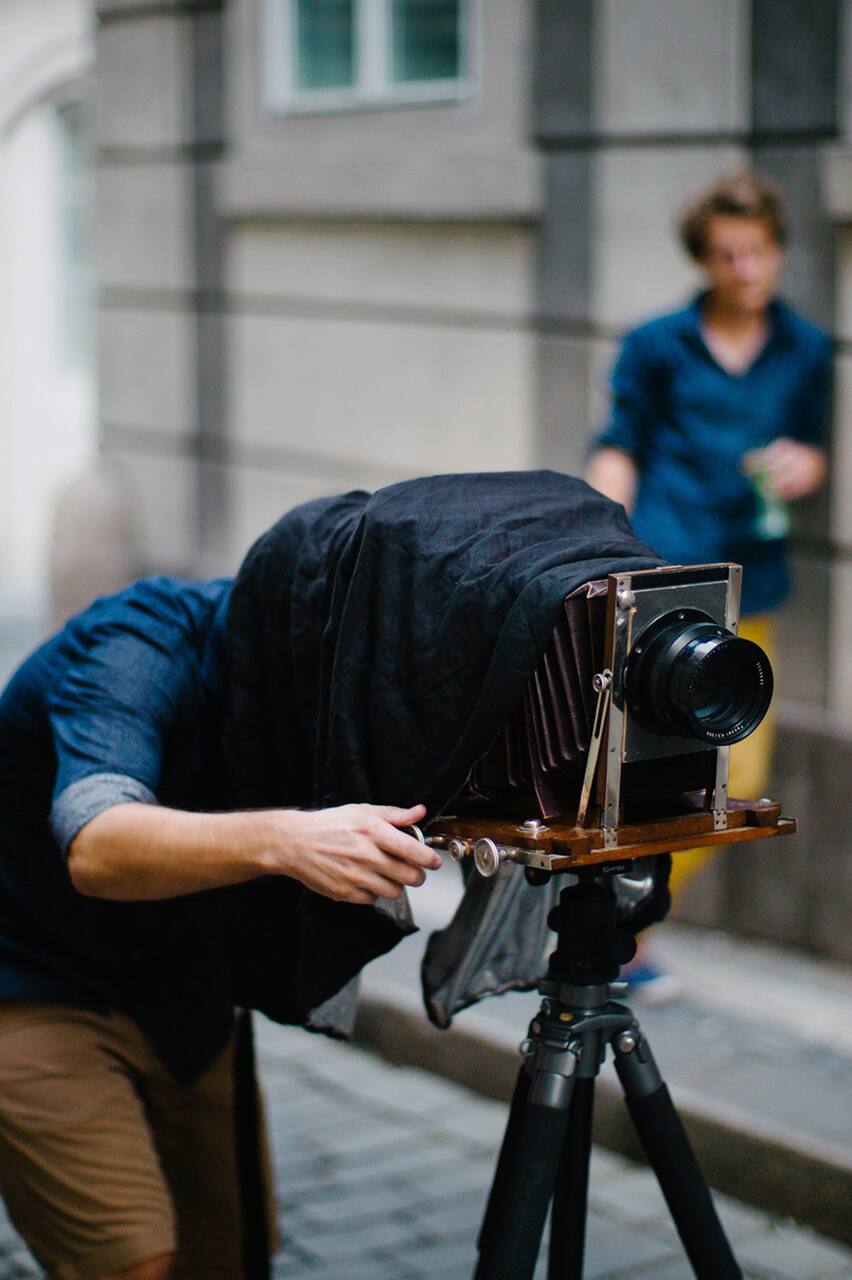 Historic photo portrait session
Historic photo portrait session
I am a professional photographer, working with a magical, mesmerizing historic process from the 1850s called wet plate collodion. I run a small portrait studio/darkroom/print shop in the very heart of old Prague. I breathe photography and love working with people. My work is often exhibited all over the Czech Republic and abroad, and has won several prizes including a double 1st place at Czech…
After welcoming you to my studio, we will discuss the look and feel to aim for in your portrait. Next, I will explain the basic theory behind the wet plate collodion process, pose you, set the camera and lights, and take your photograph. I will show you and talk you through all the steps and procedures involved. That way, you will not only be leaving with your own portrait on an 18x24 cm metal…
Please make sure to arrive on time (not soon, not late). That way we will be able to enjoy the session to the fullest.
A smile, positive attitude and taste for experience and learning
My studio is located in beautiful Malá Strana (Czech for "Little Side (of the River)"), in the very heart of Prague's historic center. It is within walking distance of the Prague Castle, Charles Bridge, Malostranske Square and many more gorgeous sites.
アート&デザイン
Historic photo portrait session