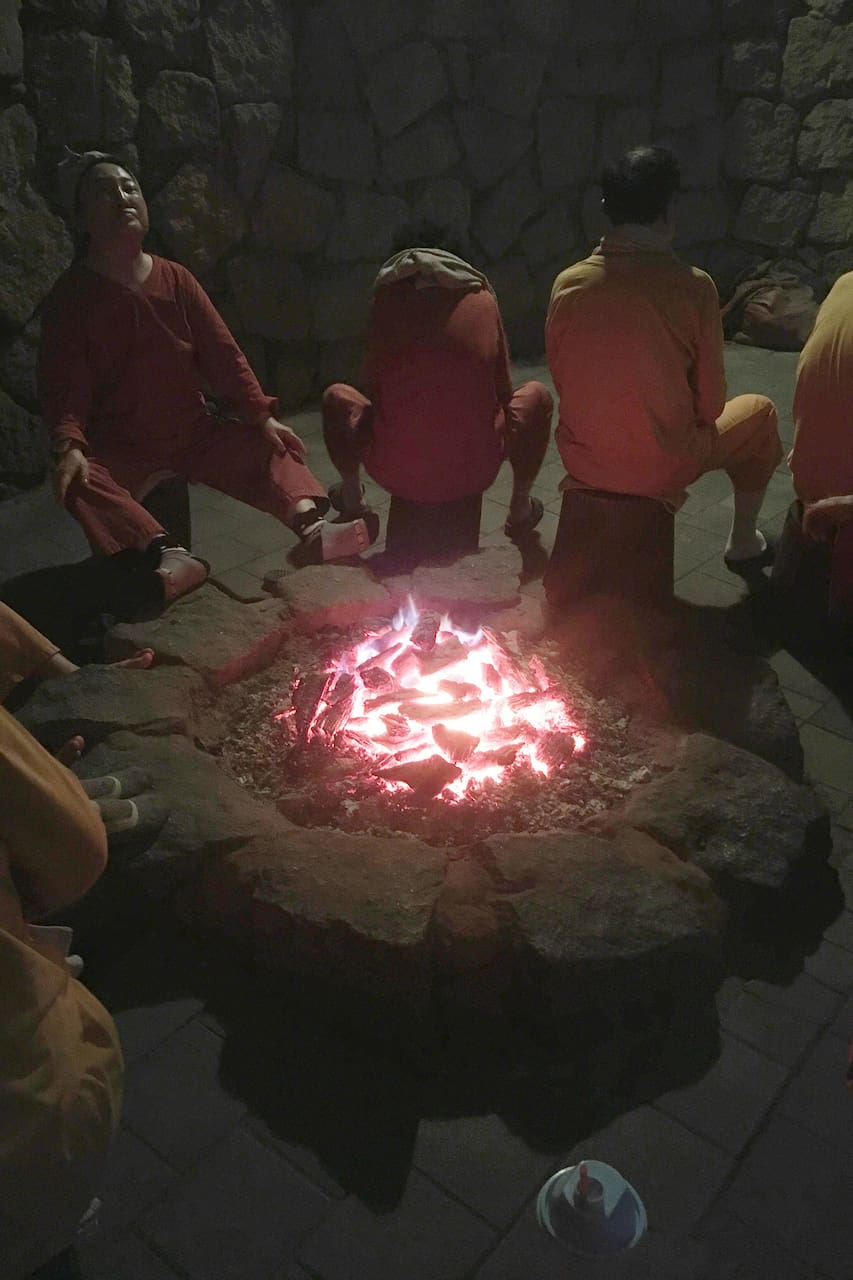 Huge hidden public sauna Korean style
Huge hidden public sauna Korean style
Includes:
食べ物、ドリンク、チケット1枚、用具
I've lived in Seoul for 12 years exploring the hard-to-find, left-behind or nearly-forgotten parts of Korea. For the past few years I've been on a mission to go to as many Mokyoktang (bathhouses) and Jimjilbang (dry saunas) as I can, going to a new spot at least 1-3 times a week. Finally I can say that I have found the ABSOLUTE BIGGEST, BEST SAUNA in Seoul and want to invite all intrepid travelers…
You may have heard of Japanese Onsen, but have you heard of Korean Mokyoktang? This is your chance to shed the vestiges of the culture you left behind (quite literally) and dive right into Korea! We'll meet at a secluded bathhouse I frequent that is tucked away in a mountain in northern Seoul. First you bathe in a communal bath (separate for men and women), where there are steam saunas, different…
The bathing area is separated by gender. You should be comfortable being without clothes for this part. If you come with a co-ed group we'll meet after bathing in the communal co-ed (Jjimjilbang) area
軽食
Sweet potatoes and rice cakes (for grilling in the coals of the bathhouse)
ドリンク
Sikhye (Korean sweet rice drink typically drank in Saunas)
用具
Shampoo and scrubbing rag (for bathing portion)
Personal Items (whatever you use in your daily routine to get clean, including conditioners and facewashes. I will provide shampoo and soap)
Seoul Forest Land is a Communal Bathhouse and Dry Sauna. Yongamsa and Jibijeongsa are two nearby buddhist temples with beautiful traditional Korean murals, prayer rooms, and Buddha statues. These are not touristy locations, but are popular for local Koreans and especially families or workers who visit regularly on the weekends or holidays as a special outing.
The bathing area is separated by gender. You should be comfortable being without clothes for this part. If you come with a co-ed group we'll meet after bathing in the communal co-ed (Jjimjilbang) area
健康教室
Huge hidden public sauna Korean style
新着の体験