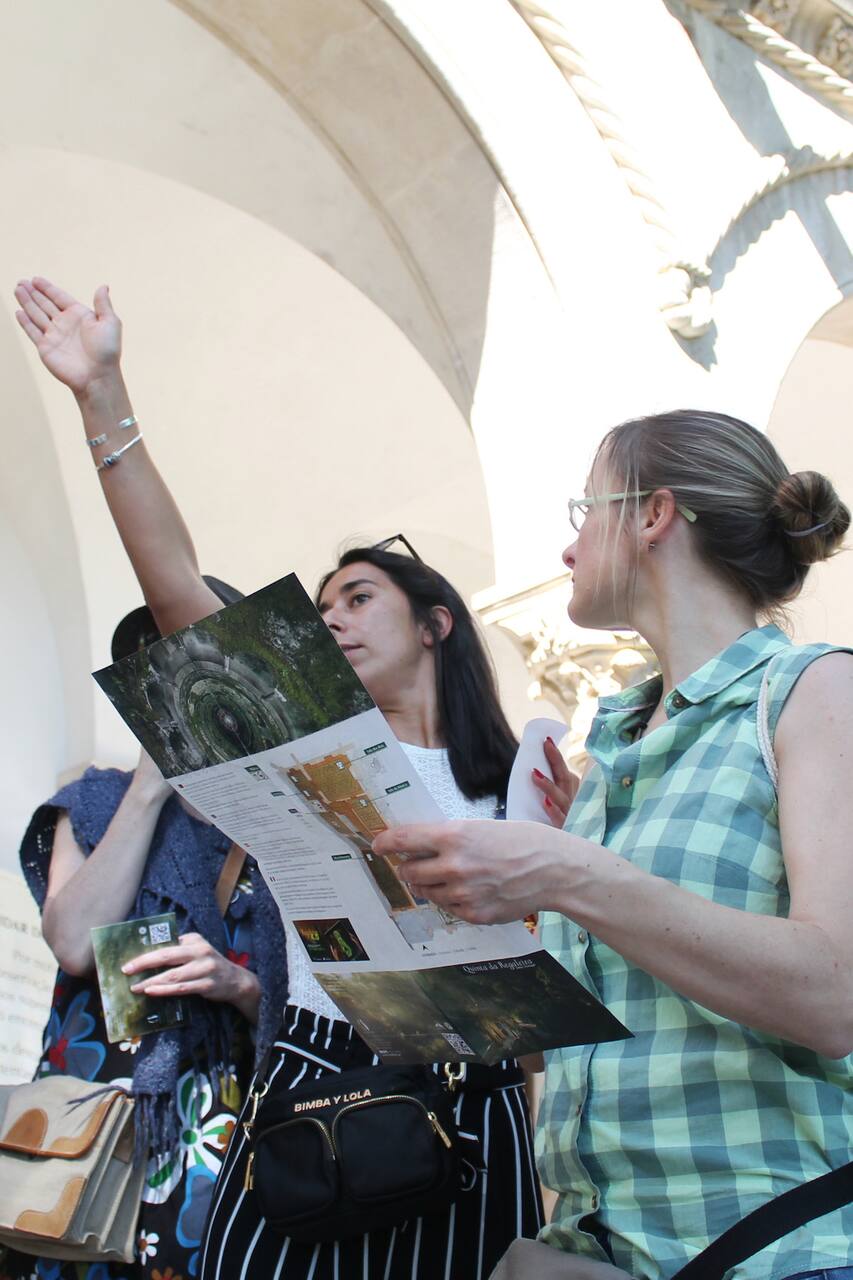 Languages:
ガイド言語:スペイン語、ポルトガル語、英語

好評受付中! ご予約はお早めに。
Hi!! :) My name is Nádia, I am from Lisbon and the founder of A'WAY TOURS PORTUGAL. I became a tour guide 4 years ago and I fell in love with it. Showing people the mystical mountain range, the historically rich village of Sintra and its surroundings it's what makes this job an amazing experience! Most of the times it´s me who is doing the tour but Pedro and Maria, great friends and co-workers…
Our goal is to show the variety of the local culture and landscapes. We'll spend an amazing day in Sintra, that you'll never forget! We are going to visit some touristic spots but will mostly show you places that only local people know! Our first stop will be at "Casa do Preto", a pastry shop where only locals go, to eat the typical local pastry called "travesseiro de Sintra". We will continue…
1. If our experience is fully booked or dates not available, please contact us anyway and we will try to find a solution :) 2. We don't include visit to Pena Palace and Gardens in our standard tour . If you want to visit Pena Palace, please contact us. 3. Regaleira Palace-Tickets not included
軽食
Travesseiro (local pastry)
車とその他
Transportation (car / van)
Some money for Quinta da Regaleira ticket and for lunch
Swimsuit and towel if you want to swim on the beach (summer only)
- Casa do Preto - local pastry shop - Quinta da Regaleira - palace and gardens - Local villages - Adraga beach - Tradicional Portuguese food restaurant - Cabo da Roca - Europe's farthest western point - Peninha - Sintra's Natural Park - If raining, we will stop at a local store for a wine and cheese tasting.
今後の予約可能状況
ご希望の日時に空きが見つからない場合は、Nádiaさんにすることもできます。

好評受付中! ご予約はお早めに。
1. If our experience is fully booked or dates not available, please contact us anyway and we will try to find a solution :) 2. We don't include visit to Pena Palace and Gardens in our standard tour . If you want to visit Pena Palace, please contact us. 3. Regaleira Palace-Tickets not included