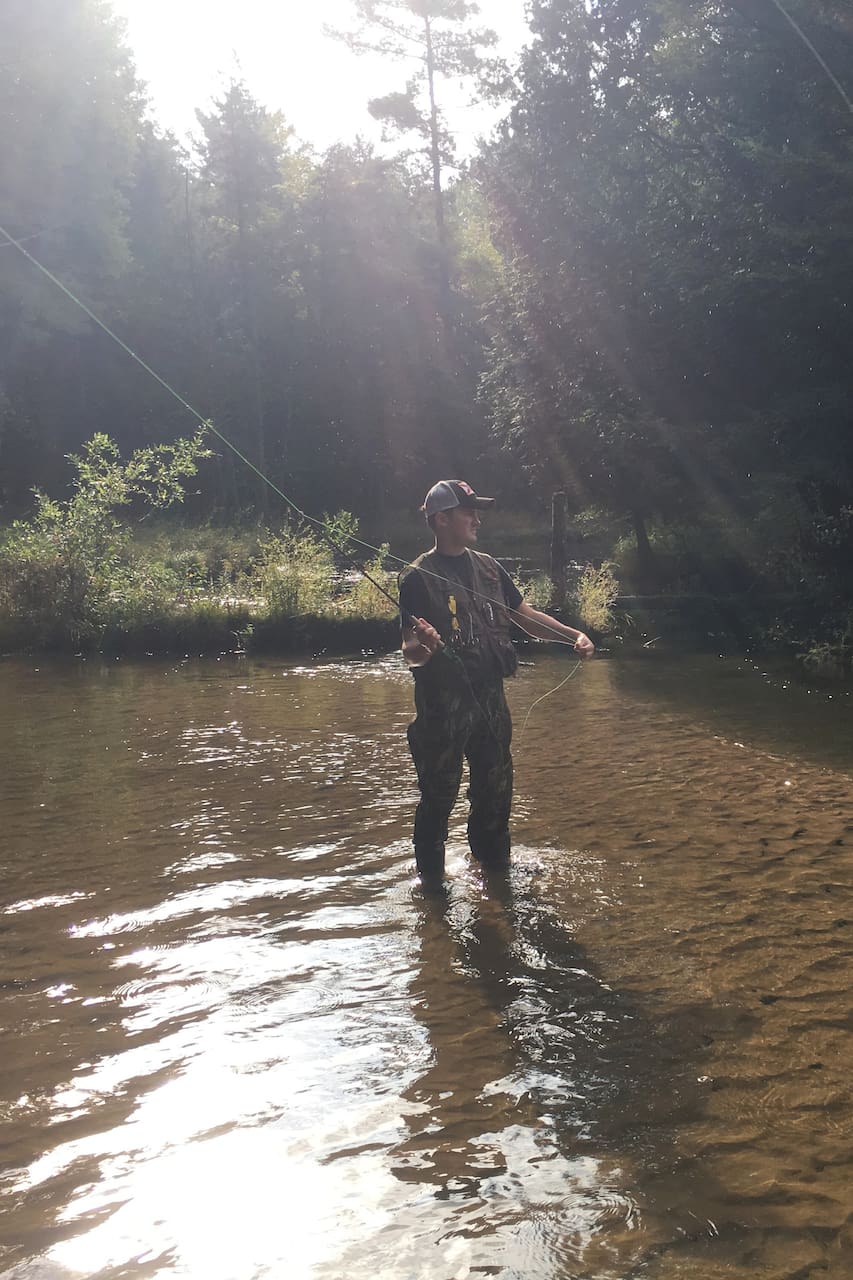 Hike Virginia With A Guide
Hike Virginia With A Guide
I'm an experienced outdoor guide who has led hiking, camping, hunting, and fishing trips all over the United States. Before moving to Virginia, I worked at a ranch camp in Wyoming, guiding outdoor trips for children aged 9 - 17. My wife and I live in the Loudoun Valley and love exploring the beautiful mountain trails, parks, and rivers that Virginia has to offer! I studied history at the…
The Loudoun Valley and rural Virginia are only an hour outside of Washington D.C., but when it comes to the scenery and the culture you might as well be a world away! Guest groups of up to 4 people will be guided along local scenic hiking trails that are inaccessible to those who don't have access to a car. Guests can be picked up at the Wiehle-Reston East metro - be driven to the hiking location…
Hiking and fishing are physical activities. Prepare to spend the day outdoors and exercising. Be prepared for changing weather. Have comfortable outdoor clothing that is okay to get dirty.
Food
Sack lunch of sandwiches, chips, and a piece of fruit included.
Transportation
Pickup and Drop-off at Wiehle-Reston East Metro station.
Equipment
First aid kit. Maps. Iodine pills for water purification.
For Hiking: good, sturdy hiking boots or hiking shoes.
Daypack, Sunglasses, Sunblock, Insect Repellant, Non-Disposable Water Bottle (Nalgene) or Camelback.
Any snacks you might want during the day!