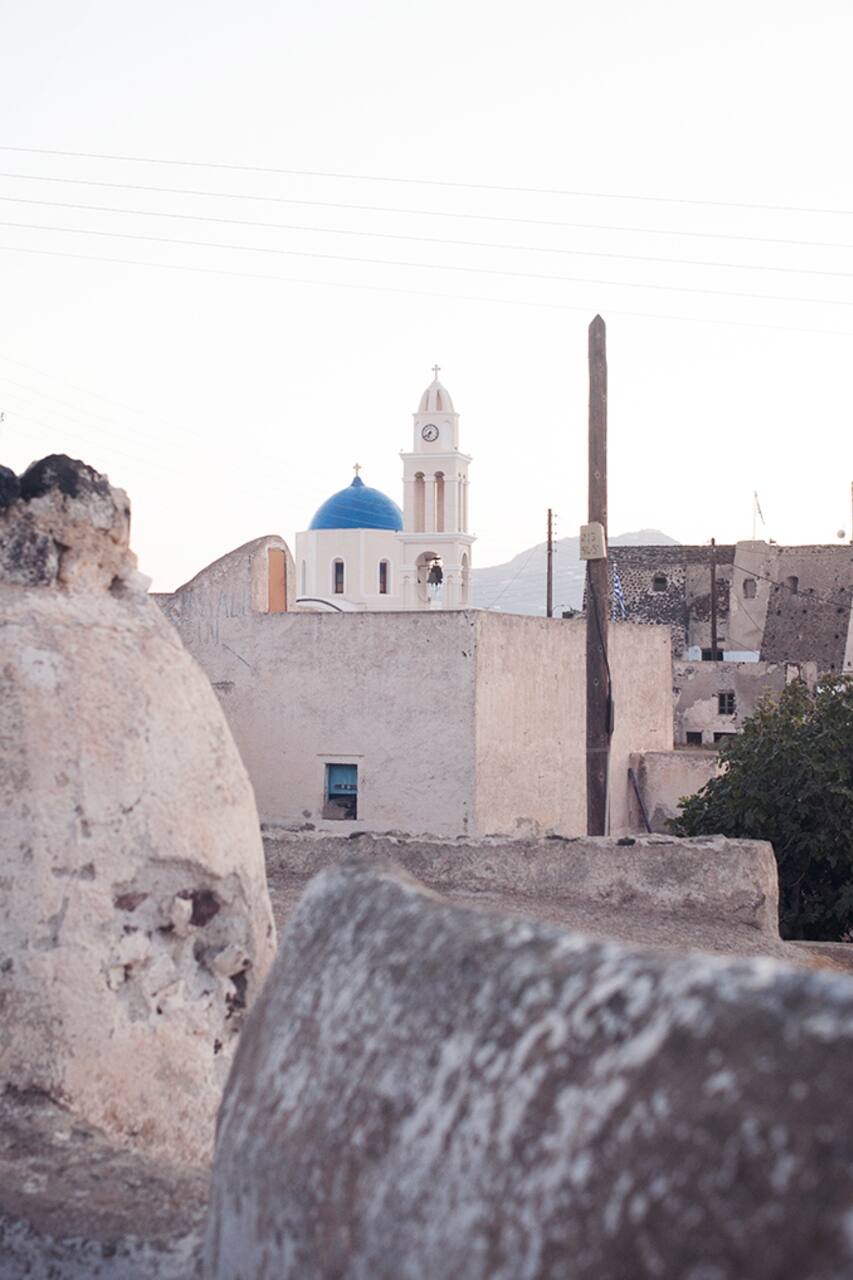 サントリーニ島南部をぶらぶらガイドウォーク、ワインとタパス付き
サントリーニ島南部をぶらぶらガイドウォーク、ワインとタパス付き
Hello there! My name is Nicoletta and I am an Italian girl who moved to Santorini 2 years ago. My grandmother was Greek so I am one quarter Greek! I fall in love with Santorini 15 years ago and I always had the dream to move here one day, and I made it! I would love you to follow me in my daily life, explore my ''stekia'' (favorite places) and meet my friends! Santorini is much more than sunsets…
In Greece, no day starts without a cup of coffee and the best friendships begin in front of a Freddo Espresso or Greek coffee: we will meet in a place in the middle of the island, handy for you, and we will head off South, to my village, Akrotiri. Here, in one of my hangouts​, I will share with you my story and storytelling project about Santorini so that you can start dreaming about life here! We…
This is not a luxury experience. It's an intimate experience to discover the local life and places far from the mass tourism! Ideal for people who are curious about what means living in Santorini
軽食
Science says 'No talks happen with an empty stomach'. Bites of traditional products will be offered to lure your appetite!
ドリンク
Coffee is on the host, etiquette says!
チケット
You are here to discover the island, you will need a map! I have a very special one for you!
Do not forget to bring with you your curiosity! If everything goes well, I could also share with you some gossip of the island!
Everyone knows Oia and Fira. Someone dare till the Red Beach, but the South of the island is still quite undiscovered. Our experience (yes, it's not only yours!) will explore this part of Santorini starting from my village, Akrotiri. We will then go to one of the extremities of the island, the Lighthouse and on our way back we will walk through Megalochori, a quiet and peaceful village.
今後の予約可能状況
ご希望の日時に空きが見つからない場合は、Nicolettaさんにすることもできます。
This is not a luxury experience. It's an intimate experience to discover the local life and places far from the mass tourism! Ideal for people who are curious about what means living in Santorini
カルチャーウォーク
サントリーニ島南部をぶらぶらガイドウォーク、ワインとタパス付き