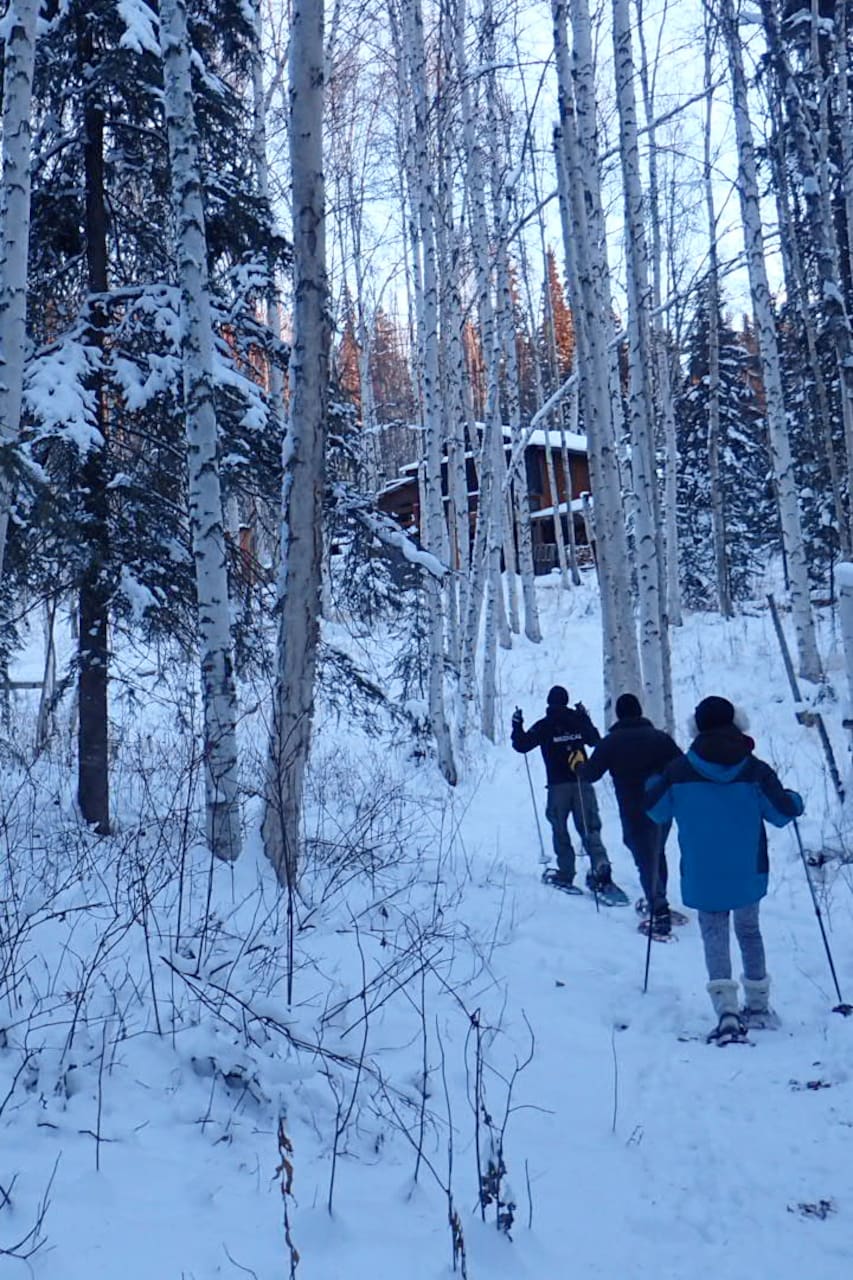 Snowshoe through a winter wonderland
Snowshoe through a winter wonderland
We are passionate outdoor enthusiasts and naturalists. We co-founded Leaf Out Nature Guides as a way to share our love and knowledge of Alaska, taking people out snowshoeing and hiking. We work in natural resource management, field biology, wildland and structure firefighting, as well as professional guiding. With master's degrees in ethnobotany and ecoliteracy we are passionate about sharing the…
Join us for a snowshoe hike through the boreal forest. We will meet first at our cabin to gear up, then head out to explore the treasures of the forest. Learn about the natural history of interior Alaska -- it may be winter but there are still plants, birds, and mammals to be found! Trails are chosen depending on the abilities and interests of the group. After your wander through the woods,…
If you have any questions please feel free to email us at leafoutak@gmail.com. Our dates and times can be flexible if those posted don't work for you, and we are happy to personalize your experience!
Drinks
Locally foraged herbal teas and hot chocolate
Transportation
We may be able to offer rides for an additional fee. Please send us a message if you are in need of transportation.
Equipment
We will provide snowshoes and poles. We also have cold weather gear to supplement what you come with.
Clothing: We can provide some additional clothing, but please bring what you have to keep yourself comfortable while snowshoeing outside--especially at very cold temperatures. A good winter coat/parka, hat, scarf, and gloves or mittens are all a good idea
Boots: We have numerous pairs of warm winter boots in a variety of sizes, but we aren't always able to accommodate everyone. Please come in the warmest boots you have.