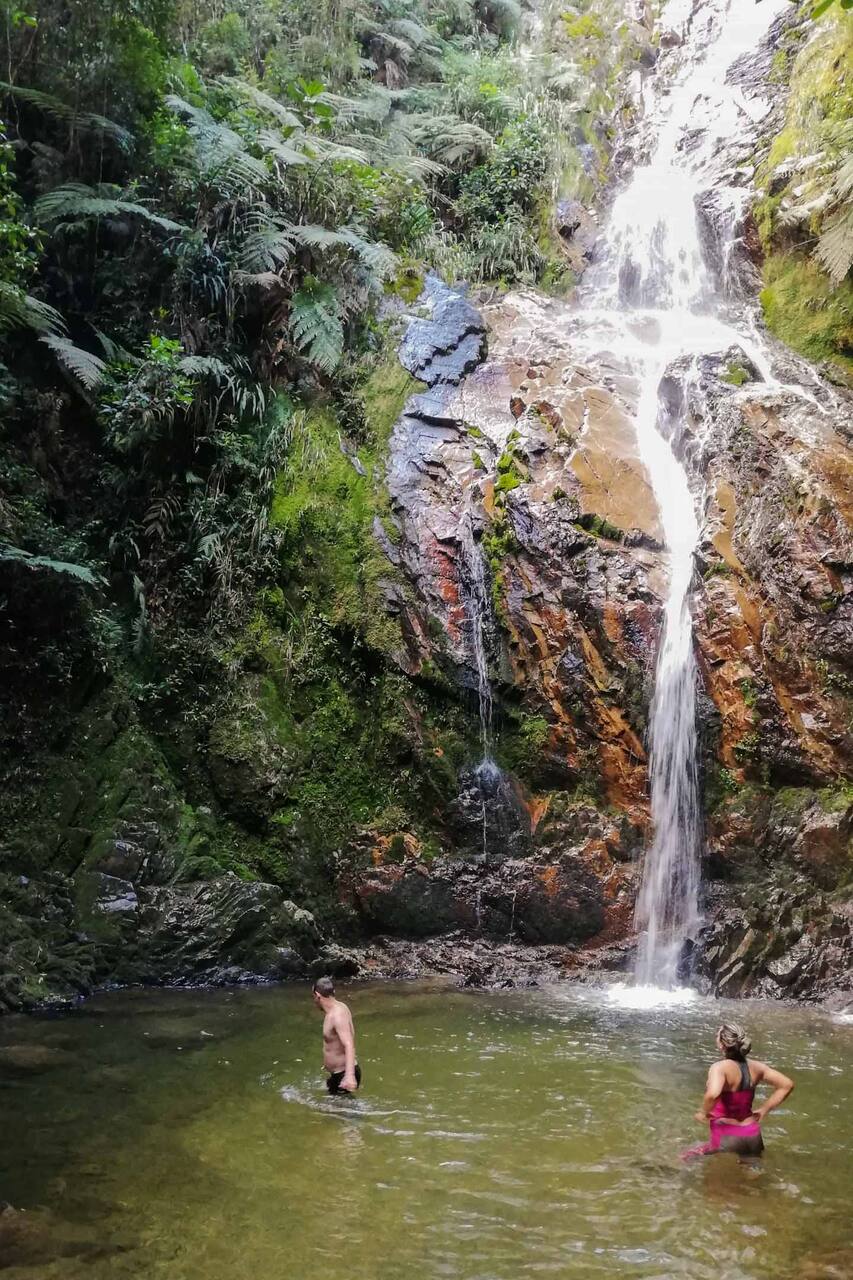 Savor Secluded Waterfall & Craft Beer
Savor Secluded Waterfall & Craft Beer
Hi there! My name is Ruben, I'm 32 years old, born in the Netherlands and raised in Belgium. Having lived in many places around the world, I'm currently based in Medellin. I'd like to share my passion for nature and the art of brewing beer by inviting you to visit a secluded waterfall and a Colombian craft brewery, together with Yenifer, my Paisa girlfriend (born and raised in Medellin). Hope to…
We'll start our day with a lunch in Envigado, a town southeast of Medellin which has a nice town square. After lunch, we'll go by car/jeep (depending on the size of the group) to a monastery called "Monasterio Santa Gertrudis La Magna" (located in Arenales), which used to be the prison (a.k.a. "Hotel Escobar" or "Club Medellín") that was built to specifications ordered by Medellín Cartel leader…
Possible pick up points in the 3 most popular neighborhoods for tourists: 1. Primer Parque Laureles @ 12:00 pm 2. Parque El Poblado @ 12:30 pm 3. Marceliano Velez Barreneche Main Park @ 13:00 pm
軽食とその他
Lunch is included. We'll bring local fruits and some other snacks.
ドリンク
We'll bring water and some local craft beers to try.
移動・送迎
Depending on the group size, we'll go by car or by jeep.
Closed shoes with walking footprint
Warm and comfortable clothes
Envigado - a town southeast of Medellin which has a nice town square Monasterio Santa Gertrudis La Magna - used to be the prison (a.k.a. "Hotel Escobar" or "Club Medellín") that was built to specifications ordered by Medellín Cartel leader Pablo Escobar. Angel Falls waterfall - a beautiful place, full of nature and and isolated from contamination and human impact. 20 Mission - A local craft brewery located in Ciudad del Rio.
酒類を伴う体験です。酒類は法定飲酒年齢以上の成人ゲストにのみ提供されます。
Possible pick up points in the 3 most popular neighborhoods for tourists: 1. Primer Parque Laureles @ 12:00 pm 2. Parque El Poblado @ 12:30 pm 3. Marceliano Velez Barreneche Main Park @ 13:00 pm
ビールテイスティング
Savor Secluded Waterfall & Craft Beer
新着の体験