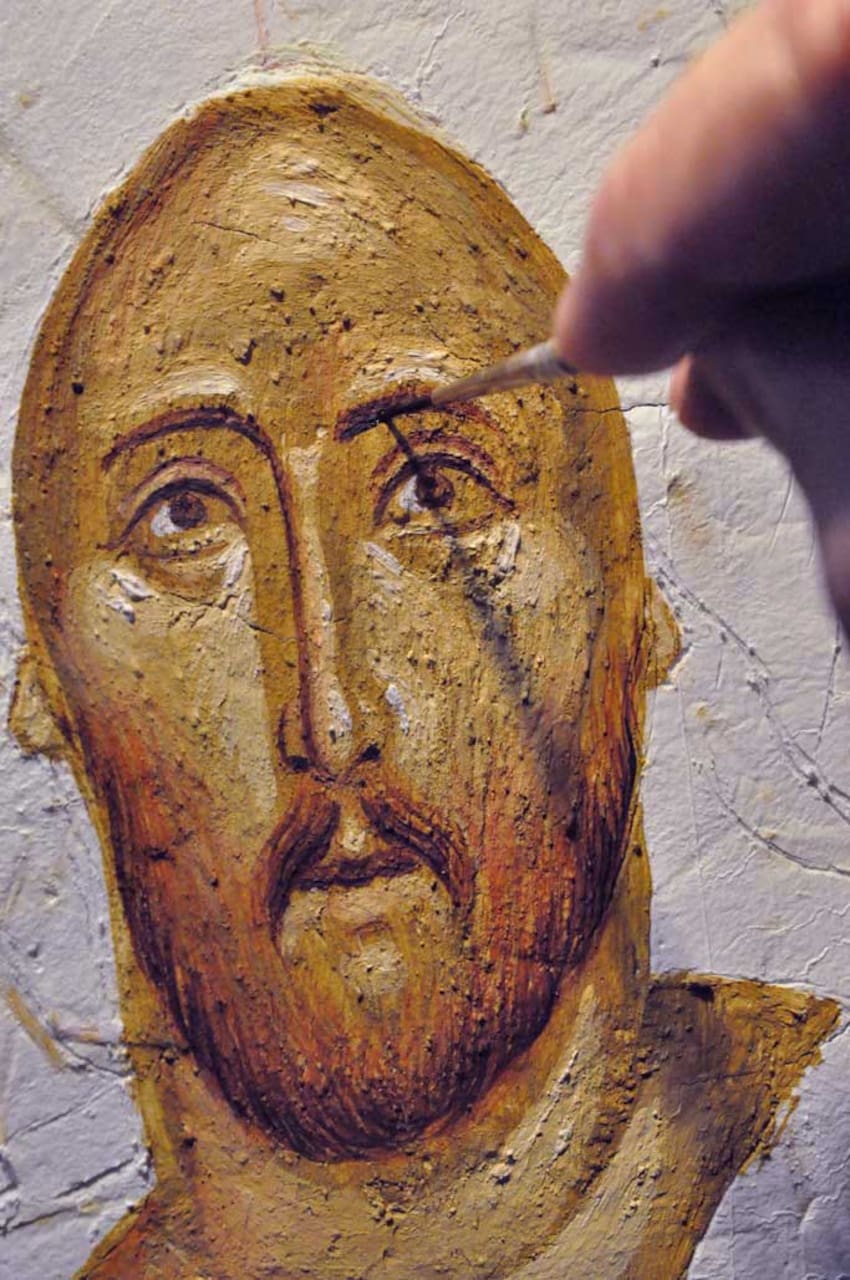 Fresco and encaustic painting workshop
Fresco and encaustic painting workshop
I paint, illustrate children' s books, paint portable icons and frescoes in churches. I teache Byzantine painting in Zakynthos, Paris, and Athens at my "Atelier Pilarinos" and in "Austrian Summer Academy in Greece" I have given nine private painting exhibitions in Brussels, Paris, Switzerland Baden and Athens.
Fresco and Encaustic Workshop. The purpose of the workshop is for the participants to learn how to paint with these ancient techniques. Everyone will make a small fresco and encaustic artwork. In detail, at the beginning we will prepare the substrate for the fresco surface, after we will deal with the encaustic until the "fresco" drys a bit so we can paint. You need to think yourself to paint…
We will conduct our workshop in my painting atelier in the centre of Athens under the Acropolis. There is the place i paint and my students come to study when i teach byzantine painting.
アートクラス
Fresco and encaustic painting workshop
新着の体験