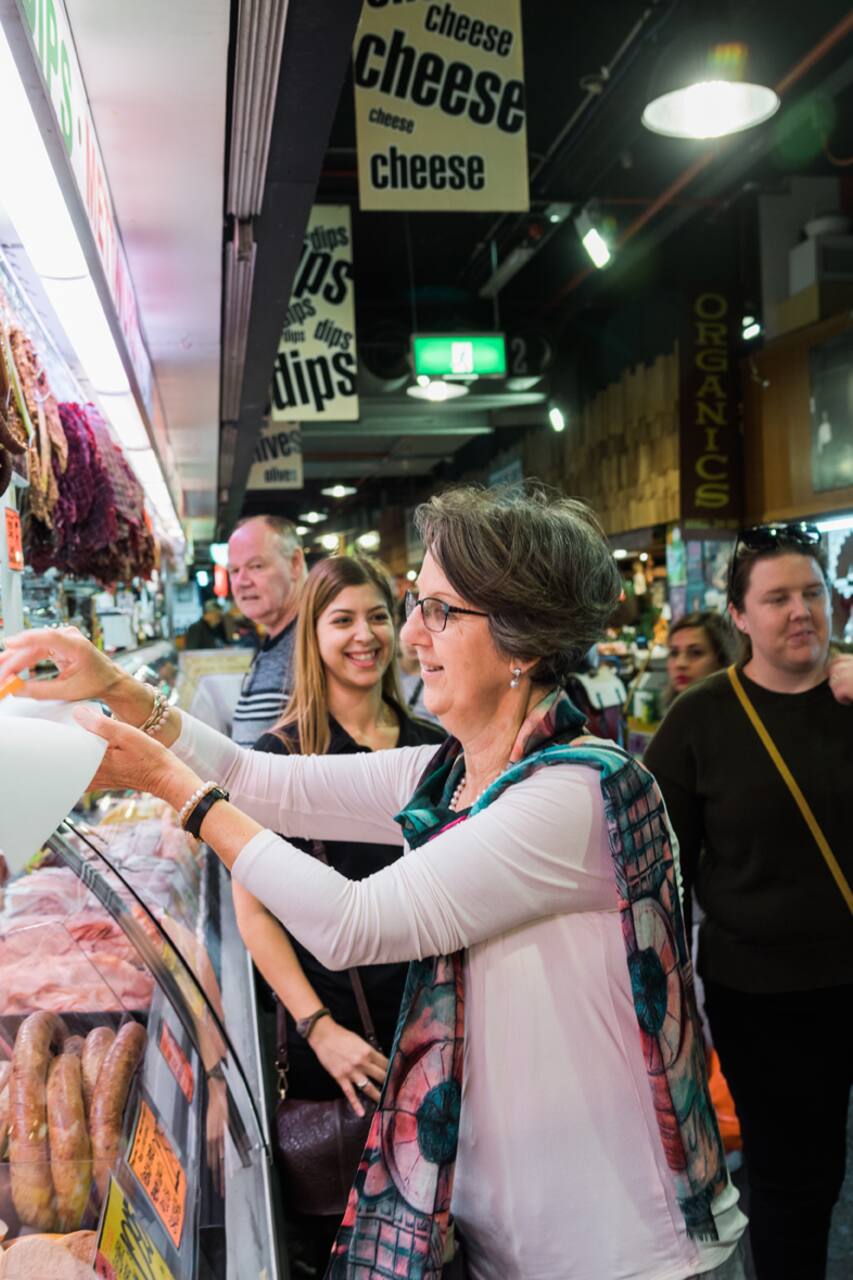 The F Factor: Adelaide's fun foods
The F Factor: Adelaide's fun foods
I was born and raised in Adelaide. Having grown up knowing the city centre well, I have extensive knowledge of Adelaide, and a strong love for it. I also have international tourism industry knowledge after three European summers as a trip leader for multi-award winning company Topdeck Travel. In Europe, I guided tours across 20 countries focused on history and culture, including information on…
What is fritz? A Fruchoc? Frog cakes? Things that make any Adelaide local (including myself) proud. Take a walk with me to find out about these and other South Australian treats and where to purchase them, some being increasingly hard to find. As we walk through Adelaide, you'll learn about quirky culinary histories and how these foods have shaped a small but important part of Adelaide's identity…
- This is not suitable for gluten free/vegans. Vegetarians will only skip the fritz sample of the tour. It is suited well to sweet-tooths :) - On Saturdays, we meet at the Adelaide Central Market (Grote St entrance by Bakers Delight), and finish at Haigh's (because of the early market closing time)
軽食
You will receive sample tastings from local providers of some of Adelaide's best treats, and also a small goody bag of extra treats to take home after the tour!
用具
You will take home a detailed recommendations list with further food and drink options in Adelaide, including suburban spots.
Something to keep sweets cool in, in case it's a hot day
On weekdays we begin at Haigh's Chocolates and wander through the amazing Adelaide Arcade, then taking in Rundle Mall and City Cross Arcade for Balfours delights, then to the Adelaide Central Market, where my grandparents once owned a stall. On Saturdays only, it's a reverse order - we start at the Adelaide Central Market and finish at Haigh's. This is confirmed by me on booking!
今後の予約可能状況
ご希望の日時に空きが見つからない場合は、Katinaさんにすることもできます。
- This is not suitable for gluten free/vegans. Vegetarians will only skip the fritz sample of the tour. It is suited well to sweet-tooths :) - On Saturdays, we meet at the Adelaide Central Market (Grote St entrance by Bakers Delight), and finish at Haigh's (because of the early market closing time)
フードテイスティング
The F Factor: Adelaide's fun foods