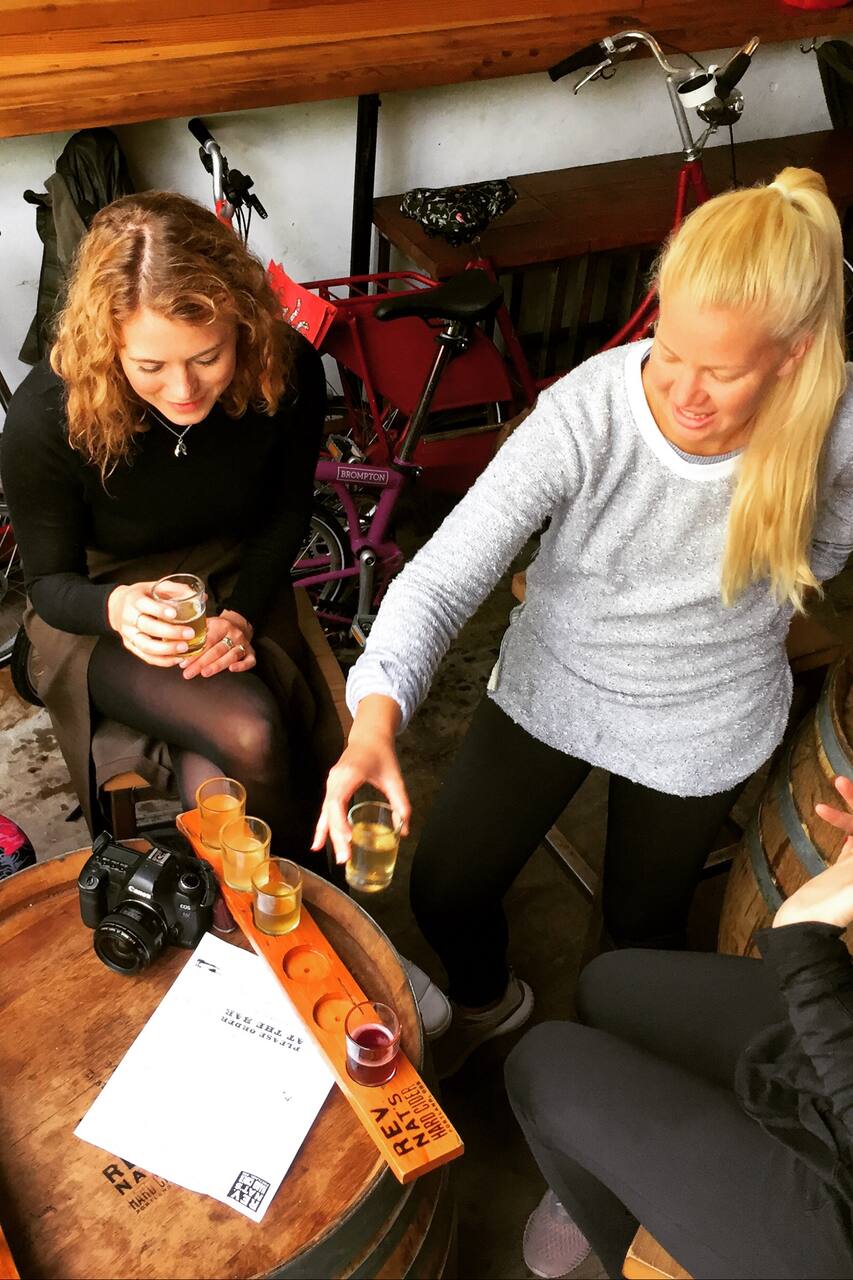 Gluten-free Graze by Bike
Gluten-free Graze by Bike
Includes:
食べ物、ドリンク、用具、移動送迎

大体いつも満席!予約のとれない人気体験です。
As the Chief Traveler for Bikabout.com, a 25+ destination travel site inspiring you to wander by bike, I have the luxury of curating the best eats, drinks and sights in bikeable cities. I am also GF.
We'll be casually riding famed Brompton Bicycles to eat and drink our way through America's biking and GF capital. The itinerary is customized based on your biking and dietary needs, but no matter what, the route will be as car-free and calm, as possible. Get ready for pizza, Latin American street food, beer, cider, fresh baked bread, cookies, pie, brownies...see now why I like to bike?
Bring a camera and extra cash for impulse purchases;) I will be able to carry wallets, water bottles and small items in my bike bag. No selfie sticks allowed for safety reasons.
Snacks
3 food tastings At food-centric stops, the guest can pay for beverages or additional food if they like.
Drinks
2 drink tastings You may want to bring a backpack to buy a keepsake growler or bottles of cider and beer to enjoy later.
Transportation
6 hr Brompton bike rental Guest responsible for returning the bike before closing time or pay $15 to keep it overnight.
Cash or credit for extra food/drink/retail purchases