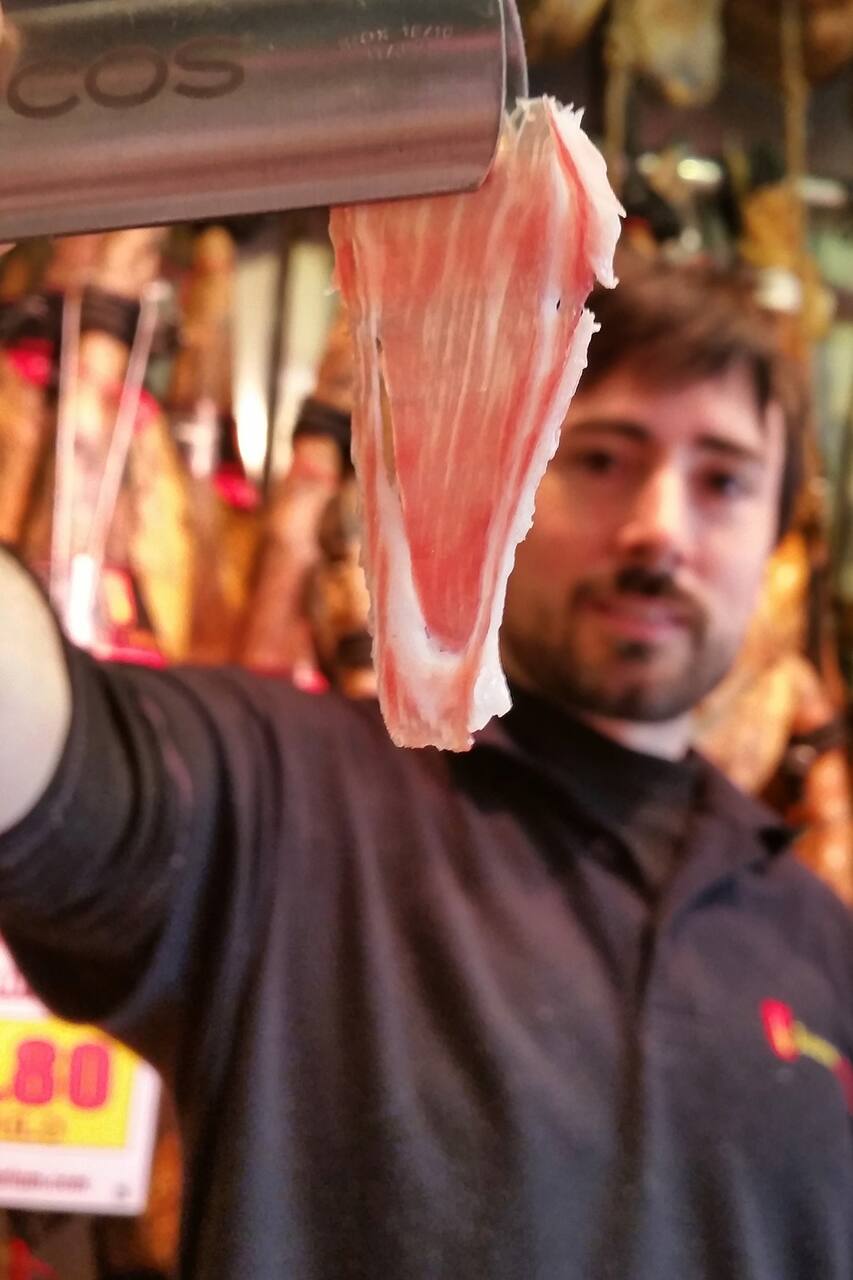 予約はお早めに。 完売続出の体験です。
I am Sergi, ham addicted and manager of one of the oldest iberico ham shop in Gracia neighborhood, I am ham "Bellota" expert and passionate about Spanish food, I love to share all my knowledge.
I will explain you all about Spanish ham, how is done, where in Spain, which types and differences, the parts of a ham, and of course we will taste different qualities and learn how to see the difference. I will explain you our shop history that is plenty of great stories based on Spanish ham and our long experience. We'll also taste a typical Spanish red wine and share some great time together.
Bring your camera or phone, there will be great photos to be taken.
Food
3 types of Spanish ham I'll have bread on offer as well.
Drinks
2 glasses of wine I'll share Spanish red wine (Rioja, Ribera, Somontano, Priorat).